High blood pressure is actually a common and dangerous disease in nowadays life. The most common causes of high blood pressure are adrenal diseases, kidney diseases, pain relievers, birth control pills, stress, and lack of aerobic exercise, high intake of salt, excess intake of alcohol, genetic factors, and obesity. If you do not know how to relieve this disease and live with it for a long time, it will be really dangerous because high blood pressure can also lead to the death. That is the reason why today I am going to list down here 11 explosive home remedies to lower high blood pressure that are proven to work.
11 Home Remedies To Lower High Blood Pressure:
If high blood pressure is not cured on time, it will lead to other dangerous diseases, such as heart, kidney failure, stroke, and attacks. Even though medication and medical interferences are often suggested for hypertension patients to apply, people can also control the situation by applying some home remedies to lower high blood pressure with the common ingredients that you can find right in your own kitchen.
Let's start your high blood pressure treating process with 11 natural foods and ingredients because foods are always the best method to deal with any disease. If you agree with this theory, you should keep your head on the following remedies.
1. Banana:
Banana is one of the best fruits that high blood pressure sufferers should eat everyday to control the disease. Banana is high in potassium – a substance that can aid people in reducing the blood pressure level. As well, banana is free of cholesterol and it has low sodium level. Therefore, if you are suffering from high blood pressure, you should try to eat 1 or 2 bananas every day. Besides eating banana, you should also eat dried winter squash apricots, cantaloupe, baked sweet potatoes raisins, zucchini, spinach, orange juice, and currants.
2. Garlic:
Both cooked and raw garlic are proven to be able to help human beings reduce the cholesterol level and control the high blood pressure level as well. When your blood pressure level increase negatively, you should eat 1 to 2 garlic cloves every day after crushing it slightly with your hands. Crushed garlic cloves can set up hydrogen sulfide – a compound that can reduce the pressure on the heart, remove gas, and promote good blood flow. You can also make a natural remedy from garlic by adding 5 to 6 drops of garlic juice to 4 teaspoon of warm water and drink the liquid twice per day.
Celery contains a lot of 3-N-butylphthalide – a kind of 'phytochemical' content that can help you a lot in calming the increase of you blood pressure level. When you consume celery every day, you will see a noticeable improvement in your blood pressure level within a very short period of time. Celery will also help to reduce the stress hormones that constrict blood vessels and lead to high blood pressure as well. For good, you should eat a stalk of celery with a glass of plain water every day.

4. Lemon:
It will be good for high blood pressure subjects if they consum lemon every day. This habit will help people control hypertension well. Lemon juice can aid people in making the blood vessels pliable and soft, and lemon also help to remove the rigidity to reduce the the high blood pressure level. In reality, when you consume lemon frequently, you will get lower risk of heart failure, resulting from its invaluable Vitamin B property. Therefore, people who are suffering from high blood pressure should drink fresh lemon water a lot of times every day. For good, you should drink a glass of lemon juice with warm water early in every morning before eating anything. To get the better result, you should not add sugar or salt to the liquid.
5. Honey:
Honey can help to lower the pressure from your heart and honey can also calm the blood vessels, so this ingredient is really helpful for people to reduce high blood pressure. If you are suffering from hypertension, you should consume 1 to 2 teaspoon of honey every day. It will be good if you eat 2 teaspoon of honey before eating anything in the early morning. Besides, you can make a special liquid of 2 teaspoon of cumin seed powder, a teaspoon ginger juice, and a teaspoon honey to eat twice per day. You can also try another efficiently natural remedy with a mixture of honey and basil juice in equal amount and consume daily before eating anything.
6. Onion Juice:
You can also use onion juice to lower the high blood pressure level effectively. For good, you should eat 1 raw onion with medium size every day. You can also make a mixture of honey and onion juice to consume regularly. To make this mixture, you need a half teaspoon of honey and a half teaspoon of onion juice to mix them together, and consume the mixture twice a day to reduce your blood pressure level. If you keep consuming this mixture twice a day for 1 – 2 weeks, you will see a huge positive modification in your health.
If you want to lower your blood pressure, the first thing you should do is losing extra fat within your body because fatty subjects are the most high blood pressure-prone ones. If you are overweight, you will have the high risk of this condition. Thus, you should learn healthy tips and advice on how to reduce fat, how to lose weight naturally within a short time, and special diet for weight loss 
7. Cayenne Pepper:
If you are suffering from mild hypertension, you should better eat this natural ingredient. This ingredient can "smooth" your blood flow by preventing platelets from accumulating in the blood and clumping together. You should add cayenne pepper to a vegetable salad or a plate of fruit.
8. Coconut Water:
Ones who are suffering from high blood pressure should learn how to keep their body well-hydrated. To do so, people should drink 8 – 10 glasses of water every day. Besides water, people can drink coconut water instead because it is very tasty and nutritious. Coconut water can also help you a lot in reducing the blood pressure level. If you consume coconut water regularly, you will see a significantly positive change in your blood pressure level. Moreover, you should add coconut oil to daily meals.
Also, you can find more home remedies to lower high ood pressure, such as how to get rid of high blood pressure without using medication and the best advice to lower high blood pressure.
9. Watermelon Seeds:
This food contains a chemical compound that is called "cucurbocitrin". This compound will aid you in widening the blood capillaries. As well, this compound can help your body to significantly improve the kidneys function. This ingredient can help a lot in decreasing the blood pressure level and in dealing with arthritis. You should take 2 teaspoons of watermelon seeds (dried), gently crush them, and then, add them to a cup of boiling water. After that, you need to steep the mixture in about an hour. Finally, you need to strain it and take 4 tablespoon of the water at regular intervals in a day.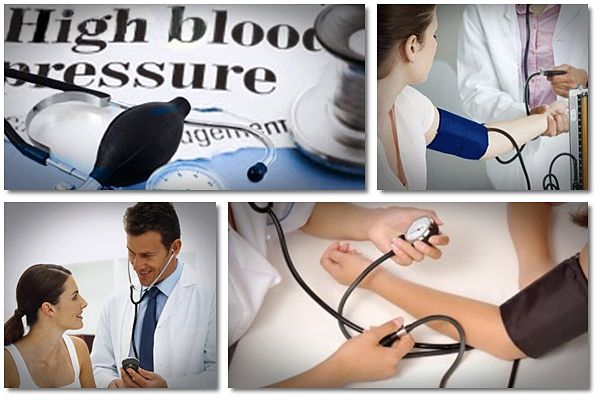 10. Raw Cacao:
Raw cacao is very rich in flavonoids and other nutrients that are anti-inflammatory. This ingredient is another natural food weapon that can help to fight against hypertension. Try it and I bet that you will want to keep this ingredient stocked in the health arsenal. The flavonoids in cacao work as adaptogens that help your body reduce stress effectively. In fact, stress is one of the most common factors that lead to hypertension. Also, the flavonoids help to regulate the levels of stress hormone throughout your body, which is very important in the blood pressure regulation.
Many researches have also discovered that cacao flavonoids can decrease the blood pressure levels demonstrably upon consumption. They can also protect your body from heart disease and stroke, which are associated with high blood pressure.
11. Raw Almonds:
The last in 11 home remedies to lower high blood pressure that I introduce today is that you should raw almonds regularly.
By just eating a pinch of truly raw almonds daily, you can see a significant modification in riding the levels of your blood pressure on tract. Some recent studies showed that raw almonds are a great source of monounsaturated fats that are scientifically proven to aid people in lowering the levels of blood cholesterol and blood pressure, as well as reducing arterial inflammation.
Although raw almonds are rich in calories and fat, they also help to speed up the weight loss process and enhance the building of lean muscles, meaning that this food can also promote healthy circulation naturally. When you serve almonds with other nuts that also support the blood pressure-lowering process, such as walnuts, they will become one of the most powerful foods that are good for heart and blood.
If you want to get more healthy foods and meal plans that are good for your overall health, you can check out some explosive e-books: super healthy foods, foods that good for health, or healthy and delicious juice recipes.
To conclude, you can try some of the above mentioned natural remedies as part of treatment for high blood pressure. At the same time it is very essential to follow medical as well as dietary advices given by your doctor and go for regular checkups.
All of the above home remedies to lower high blood pressure are what I have used to free myself from this condition, and now, I am glad to share my very own experiences with anyone who desires to live a healthy life without this dangerous disease.
If you feel the home remedies to lower high blood pressure I offer in this article are really useful for your current expectation, just feel free to leave all your comments/feedbacks at the end of this post. We appreciate your contribution and will respond all as soon as possible.