Canola oil is produced from canola seeds. It includes variety of nutrition and has less erucic acid. This natural oil is used in different purposes from losing weight, improving health, until the beauty tips. Many people are using canola oil as an usual cooking oil as well as natural and safe ingredient hair care and skin care. In order to help people understand more about canola oil uses and effectiveness, VKool.com has decided to introduce a writing of top 16 benefits of canola oil for hair, skin, and health. Keep reading the article and discover how amazing it is.
Top 16 Benefits Of Canola Oil For Hair, Skin, And Health
1. Nutritional Oil For Health 
Canola oil is high in omega-3 and omega-6 fatty acids, so it is great cooking oil that women use today. You can use canola oil as natural ingredient in your kitchen instead of using animal fats because it is low in saturated fats.
2. Lower Inflammation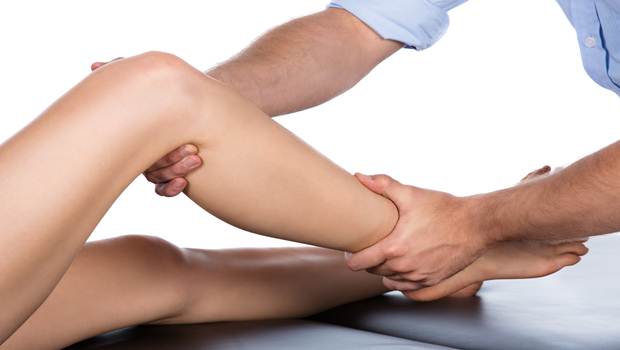 Another health benefit of canola oil is to reduce inflammation. It can reduce stiffness and tenderness and help decrease inflammation from chronic arthritis, bowel disorders, or asthma, hemorrhoid.
3. Prevent Acne And Lower Aging 
Canola oil is high in vitamins and it will support your skin health significantly. If you want to fight acne and lower aging process, you should use canola oil to prevent spots, blemishes, wrinkles, and acne. Just apply a little amount of canola oil on skin or mix it with other natural oils to get the best outcomes.
4. Reduce Cholesterol 
Canola oil can control your cholesterol level. It will reduce cholesterol for 16% as it is high in mono-unsaturated fats, which increase good cholesterol and decrease bad cholesterol in your body. It will encourage lipid and stimulate healthy lipid.
5. Make Your Skin Healthier 
Vitamin E and useful antioxidants in canola oil will protect your skin and improve skin health. Canola oil will protect your skin from free radicals and make your skin nourished and soft. If you want to get a youthful appearance, you should apply this natural oil on your skin every day to get the valuable vitamins from it.

6. Moisturize Your Skin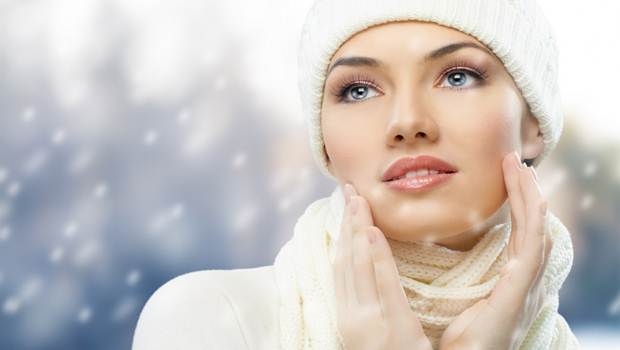 Like olive oil, benefits of canola oil for skin are undeniable. Canola oil is not expensive and the fatty acids in the oil are helpful for dry skin and help your skin moisturized. You can combine canola oil with some essential oils as a lotion for your body.
Learn more: Best Natural Moisturizers For Dry Skin You Must Know!
7. Cure Skin Infections 
Fatty acids in canola oil will soften and smoothen your skin over the body. You can mix canola oil with some lavender oil to apply into the body after warm bath. This natural remedy will be helpful for some skin infections such as blemishes, acne, eczema, alligator skin, etc.
8. Improve Your Tresses 
You can add this value to your list of benefits of canola oil for hair. Canola oil is not only good for your skin, health, but it is also advantageous for your hair. This cheap oil can improve the quality of tresses. You can use warm canola oil to massage your tresses, use the plastic or shower to cover it for 20 minutes and then rinse off as usual with shampoo and warm water.
9. Good For Frizzy Hair 
To get rid of frizzy hair and dry hair, you can combine canola oil with lukewarm and spray it into the hair every day. This mixture will moisturize your hair naturally and prevent dry hair naturally.
10. Repair Your Damaged Hair
Hair needs taking care as well as other parts of your body. To reverse your hair health, you should massage canola oil into the scalp; leave it through the night by covering with a towel. You will wash the hair with shampoo in the morning.
11. Cancel Dandruff 
Do you have dandruff? If yes, you will be happy when reading this news. Canola oil can treat your dandruff very well. Combine tea tree oil with some canola oil and apply into the hair for 16 minutes and leave it for 20 minutes before rinsing off with water and shampoo.
12. Prevent Hair Fall 
How can you feel confident when your hair falls too much? Hair loss is really a nightmare of everyone. Do you want to heal this problem naturally? Try to mix canola oil, almond oil, olive oil, lavender oil, and rosemary oil to massage the scalp for 20 minutes. Then, wash the hair as usual. This treatment will help you prevent hair loss as well as stimulate your hair growth.
13. Prevent Cancers 
Vitamins, antioxidants in canola oil can help you prevent cancers significantly. Vitamin E will be a good source of canceling cancerous cells. So you totally can add canola oil more and more into your daily diets. Besides, you may combine canola oil with other vitamin E rich foods to prevent cancers more successfully.
14. Prevent Heart Diseases 
One of the best benefits of canola oil is to prevent heart diseases you will have a happy heart if you usually consume canola oil. It is high in camp sterol and sterol that can reduce risk of heart conditions. Simply, you add canola oil in cooking healthy recipes for you and family every day.
15. Good For Your Brain 
Another healthy benefit of canola oil for your health is to improve your brain health. Some disorders like dementia and Alzheimer's will be treated due to canola oil's antioxidants, which can fight brain damage and enhance brain health.
16. Prevent Diabetes
Monounsaturated fats in canola oil not only help you avoid heart disease, but also help you regulate glucose level in the blood. It means that you will reduce risk of diabetes when the glucose level is controlled. Even though you are getting diabetes, canola oil also helps you prevent some drops and spikes that can be harmful to diabetes sufferers.
If you want to get more information, you may visit our main Nutrition page.
After reading the article about top 16 benefits of canola oil for skin, hair, and health, I hope that you have got the great information to improve your health. If you have any question, please leave your comments below and I will respond to you soon.
Want More Content Like This In Your Inbox?
Join The Discussion