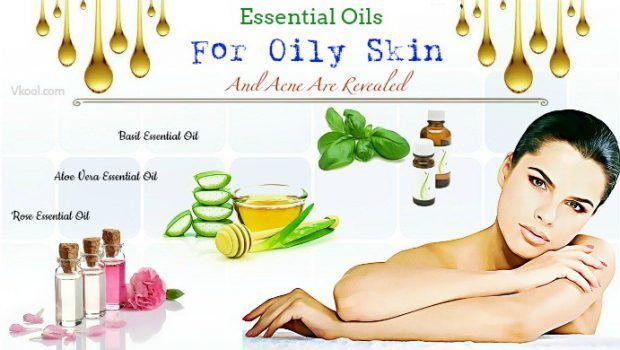 The reason of oily skin is sebum (or we call excess skin oil). This skin condition happens in both females and males and the featured sign is the oil glands from skin. Your body will produce lots of skin oil and it appears after puberty. In fact, there are some useful ways to treat this problem and VKool.com will show you top 34 essential oils for oily skin care and acne, as well. You should read it and try to apply those remedies at home.
Top 34 Essential Oils For Oily Skin Care And Acne Are Revealed
1. Rose Essential Oil
In fact, rose essential oil is very great for a sensitive, dry or aging skin. This oil among essential oils for oily skin not only has a tonic and astringent effect on the capillaries but also can be useful for thread veins and couperose.
According to researchers, it also contains a few therapeutic compounds that can help to promote the healing process, especially anti-inflammatory and antimicrobial compounds. As a result, this essential oil will aid in refining your skin tone and texture, and may be very helpful with controlling some skin conditions such as dermatitis and psoriasis. Also, according to another study, inhaling rose essential oil is very beneficial in inhibiting water loss in your skin and lowering the concentration of  stress hormone cortisol in your body (stress has a bad impact on the skin).
Learn more: Rose Water Uses For Skin And Hair: 23 Effective Ways
2. Magnolia Essential Oil
One of the essential oils for oily skin care and acne is magnolia essential oil. It is known as great skin nourishing and anti-inflammatory oil. This plant has been used in a lot of remedies at home in Asia for many years. In addition, it also has a great cooling effect on your skin, which is very helpful for an acne-prone skin.
See more: 15 Homemade Face Masks For Oily Skin, Blackheads, And Acne
3. Rosemary Essential Oil
Another of the essential oils for oily skin care and acne is rosemary essential oil. This essential oil is extracted from the fresh flowers of Rosmarinus officinalis. It contains antiviral, antiseptic, and antibacterial properties. It is very beneficial in balancing oily skin and treating pimples, including whiteheads and blackheads. In addition, it also helps to reduce the excess oil in your skin, which makes it a wonderful choice for getting rid of acne. The anti-inflammatory effect of this essential oil reduces the redness and puffiness caused by acne breakouts.
You can get a glowing skin by using a cleanser, moisturizer, or scrub that has naturally astringent rosemary essential oil.
Apart from helping to get a clear skin, rosemary essential oil also returns the youthful appearance of your skin and improves circulation, which may help to firm and tone your skin. It is really versatile oil that you should add to your skin care routine.
The astringent properties in this oil also help to counter a sagging skin. Thanks to its extensive antiseptic and astringent properties, regular massage your skin with rosemary essential oil aids in toning your skin and preventing acne breakouts in an oily skin. Especially, it can also give you a healthy glowing skin by balancing the oil content in your skin.
Read more: 10 Health Benefits Of Rosemary
4. Eucalyptus Essential Oil
This is one of my favorite essential oils for oily skin that I often use in my skin care routine. I love its smell as well as how it opens up my sinuses. It contains strong antibacterial properties and a few compounds that can help to kill bacteria very effectively. This essential oil believed to decrease the sebum glands and lower the production of oil.
Learn more: 29 Benefits Of Eucalyptus Essential Oil For Hair, Skin & Health

5. Aloe Vera Essential Oil
If you are looking for a few essential oils for oily skin care and acne, you should not pass aloe vera essential oil. According to Sonja Dymalovski, a skincare expert, thanks to the healing and calming properties present in aloe vera essential oil, it can easily reduce redness and inflammation as well as cool your skin.
In addition, it is loaded with vitamin B, C, E, minerals, allantoin, proteins, beta-carotene, and amino acids. Therefore, it is very effective in actively repairing your skin.
See more: 17 Useful Ways On How To Use Natural Aloe Vera For Stretch Marks
6. Thyme Essential Oil
This essential oil is comprised of antioxidant, antibacterial, & anti-inflammatory effects that make it one of the essential oils for oily skin care and acne. It is well-known to kill bacteria when a few traditional medicines cannot do this job well. In addition, its smell is also great, so it is a nice type of oil to work with as well as put around your home.
7. Clary Sage Essential Oil
Using clary sage essential oil gives you various benefits to your skin health. Not only can it fight the signs of skin aging and reduce puffiness and redness caused by acne breakouts but it also helps to regulate the production of oil for both oily and dry skin.
An important ester, called linalyl acetate, found in clary sage essential oil reduces skin inflammation and acts as a natural treatment for acne breakouts and skin irritations.
In addition, it also helps to regulate the oil production on your skin, a factor always associated with acne breakouts. Clary sage essential oil also helps to inhibit the spread and growth of bacteria, reduces the feelings of anxiety and stress, and balances the hormones.
8. Basil Essential Oil
Seeking the essential oils for oily skin care and acne, you should not forget basil essential oil. This essential oil is very effective in reducing the appearance of acne scars and other blemishes on the skin.
In addition, it helps to nourish and moisturize your skin and is usually used as a great skin lotion. It is best when mixed with a type of carrier oils and then you can apply this oil mixture topically to your skin.
See more: 9 Health Benefits Of Basil
9. Chamomile Essential Oil
When it comes to essential oils for oily skin, chamomile is known as strong oil that helps to reduce pain and swelling. Moreover, it has anti-inflammatory and antibacterial effects that are very effective in treating acne breakouts. Its calming properties present in this essential oil aid in decreasing the discomforts, redness, & irritation caused by acne breakouts and has a nice aroma.
Besides, it also makes the black spots of breakouts brighter. You can add some drops of chamomile essential oil to your face wash daily regimen for the best results.
10. Extra Virgin Olive Oil
Extra virgin olive oil is among of the essential oils for oily skin care and acne. You can directly rub a little extra virgin olive oil on the acne-prone skin areas to reduce acne as well as its scars. According to Bank, you should use pure olive oil, which contains the great amount of polyphenol for optimal results. Polyphenol is an important ingredient to the healing properties of the extra virgin olive oil.
Learn more: Olive Oil On Skin – Top 18 Benefits And Uses Of This Oil
Want More Content Like This In Your Inbox?
Join The Discussion