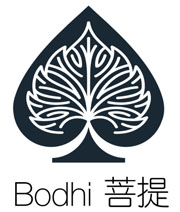 AVG Rating: 5.5/10
What exactly is Bodhi?
Bodhi is a prediction market that uses what's known as a blockchain which is used to provide a reliable self-working system. With this users who join the Bodhi market can make and vote on specific predictions for future events, and then receive tokens if they make accurate predictions.
To keep it fair an unbiased third party named Oracle decides what the result is, and those who choose right get a profit. In the case of any issues, users can submit more tokens to go into arbitration to have all who submitted decide on a result. This allows for the system to be decided on by the power of the people, preventing changes in the economy, backroom deals or high taxes from influencing the outcome. With this users can reduce the possible risk of losing out due to unforeseen outcomes, or if somehow the results provided by Oracle are not satisfactory.
What's unique about Bodhi?
Each token is known as a Bodhi or (BOT), and it's mostly based on the Chinese marketplace as of now. This was also the first and still is the largest Qtum based blockchain, which has a thriving 73.8 million coins as of now.
A simple way to look at the system is as such:
A prediction is made by a user
Other users can predict and place bets on what the likely result will be.
When the event comes to a close, Oracle decides on what the result is.
The decision is up for 48 hours, if a consensus is reached then there are no additional steps and those who made the right decision get their tokens back as well as an incentive.
If there is debate, those who disagree can put up more tokens to go into arbitration.
A new voted on Oracle appears to help make the final decision.
Once a proper decision is made, the result is closed and those who won get their tokens back as well as additional incentives.
Here's an image to highlight how it works:
The Fundamentals of Bodhi
Before fully launching the company sold a total of $10 million in pre-sales for tokens. The company takes advantage of the Qtum blockchain that allows users to make their own decentralized markets on mobile devices.
People can come up with their own questions where a prediction may occur such as "which summer blockbuster movie will gain the most money?" and if people are interested, there can be a rally of tokens submitted for a result. The unique thing about Bodhi is that its predictive system uses Oracle which is totally unbiased and free from manipulation. Unlike other predictive systems, no person can game the system by pushing a DDOS attack, or any other form of artificial change.
To access the marketplace is free, and fees are said to be low. Currently they only accept BOT and QTUM tokens, but they promise a change of any kind of cryptocurrency to be traded in the future.
Their current market cap is $32,425,280 in USD and 3,117 in bitcoin. The total supply of BOT is 60,000,000 with a circulation of 40,000,000 BOT. This means there is still 20,000,000 BOT available. The market does fluctuate but at the time of this analysis, a single BOT is equivalent to $0.907570 and the value increased by 5.42%. Considering the BOT opened up at $0.644444, it has increased in value since it opened in November 2023.
How is Bodhi kept fair?
Arbitration is a way to keep this as fair as possible. If there is any dispute about the outcome of a result from Oracle, people can put money up to help review. This satisfies the desire to have a fair outcome even if it is initially not in users favor:
They also take advantage of the Chinese market, which they predict will be the largest in the world, offering the most possible outcomes.
Yet another option is to select the actual Oracle so you can determine what the outcome will be. People can then vote and if everyone agrees, the initial outcome decider gets their money returned. If anyone disagrees however, this opens it up for even more bets which will be distributed depending on who gives up and does not want to bet more. As many people who are part of the network can participate, making it into a large system.
Bodhi is based out of Singapore and so is Qtum, which hopes to make secure and easy to use contracts. This makes the infrastructure easier to use, and prevents the need for having to base a system off of data mining. With this system in place, more people are apt to join in and participate in the process of making decisions.
Unlike other predictive systems which can lead to biases, groupthink, and the need to follow a crowd, with Bodhi there is less risk of having an improperly formed decision. The security reduces the chance of faulty decisions which are made by changes outside of the hands of a controlled system.
Who can use Bodhi?
If you are a citizen of China, the US, or the Republic Of Korea, you are not allowed access to the Bodhi market due to government regulations. At this time their terms and conditions explicitly states that this is offered only to people outside of these countries. You may also not hold a digital wallet from countries that are banned from getting ahold of Bodhi.
In order to hold and transfer tokens you must have access to a Qtum certified wallet as well.
After China enforced a ban on all ICOs or initial coin offering Bodhi ended up continuing despite this ban. They returned $12 million of pre-sale tokens to those who invested. The way they survived was by being the first IEO or initial exchange offering. By listing themselves on different IEOs, they ended up securing an additional $24 million. This move kept Bodhi thriving and listed them on 5 different types of exchanges.
Bodhi is represented by a group based out of San Francisco in the Silicon Valley, though they were founded in Singapore where it is legal to operate out of.
The team behind Bodhi
The founder and project leader of Bodhi is Xiahong Lin, a graduate of Purdue University with a degree in Computer Science. He has a background in artificial intelligence, distributed computing, and algorithms. He also has a research paper available online for free where he discusses algorithms for subgraphs.
The lead tech is Frank Hu, a software engineer and graduate of Dartmouth College known for his coding and engineering skills. He's worked with groups such as Yahoo! Hong Kong, MailTime, and Optimizely.
3 key advisors include the founder of Qtum, KuaiDi, and a bitcoin angel investor.
Goals and Predictions of Bodhi
The "next generation decentralized prediction market" is suggested with a logical infrastructure that's fast and ran cheaply. It simplifies the ability to partake and doesn't require a heavy investment. Use is meant to be simple for anyone to join, and this is predicted to have lower system rate of failure.
The predictive system is catered to work without human bias or unforeseen changes, and they highlight the fact that a predictive market has determined every single presidential election after 1988. The way this works is by no longer relying on a centralized system which can change depending on the market and people involved. Since no human intervention is needed, it also reduces the chance for bias.
They also have sports prediction which does not have to deal with how markets affect specific betters. For example, in certain regions there may be differences in the way bets can be made; with Bodhi everyone has the same platform and outlet to make predictions. There are also no costly transaction fees or specific types of regulations like other bookie websites.
The ultimate goal as stated by their official website is to become the "most popular prediction market" and they aim to do this by using both blockchain and the internet. No data mining like other cryptocurrencies, making it a unique alternative to more volatile markets.
With the future looking bright at a total $1.5 million of seed money by investors as well as $10 million in token pre-sales, Bodhi is shaping to be a potentially lucrative prediction market.
Bodhi vs Augur
Both provide a digital wallet and their websites are equally user friendly. Augur is unique in that they offer people the opportunity to make their own markets, and the while blockchain is also decentralized, preventing the possibility for a shutdown. All funds are transmitted with smart contracts which prevents the need for delayed or wrongly input information. Their beta testing is currently ongoing so people can make fake trades with play money to test out how it works.
Bodhi FAQ
What do people say about the Bodhi coin on Reddit?
They have their own forum where people post a lot of information and share tips and suggestions. It's a thriving community with 11,128 subscribers.
What's the Bodhi blockchain all about?
This is an efficient and safe way for transactions to be distributed between networks. There is no singular store of information, and instead of copying information it is transmitted. This allows for the decentralization of power, so there is less chance of data being leaked out or of the higher risk of computer hacking.
What can you tell me about the Bodhi crypto?
It's unique in that it gives all the power to users who can set up arbitration if a decision is not agreed upon. Anyone can set up an account and put up BOT to either decide on a bet or make their own questions if enough people decide to vote on it, then it becomes a way for people to potentially gain more tokens.
Does the Bodhi prediction market work?
They have great customer feedback and a large amount of users with a total of 40,000,000 BOT currently being circulated. Many use it and it's a market that continues to grow.
How much is a Bodhi token?
This does fluctuate but at the time of this analysis, they are at $0.907570 USD to every Bodhi token.
What can you tell me about Bodhi and Qtum?
Bodhi is operating using the Qtum blockchain which provides a stable system, and Bodhi is the largest and first group to work under Qtum.
Is the Bodhi network up and running?
They are live and no longer in Beta testing.
Is there a Bodhi coinmarketcap listing?
They are mentioned there and they have a great highlight of how it's been going since its inception, as well as current market shares.
What about the Bodhi ICO?
They are a certified initial coin offering which means they had a strong enough influence to get early backers before they launched. These backers purchased BOT to take part in the Bodhi system.