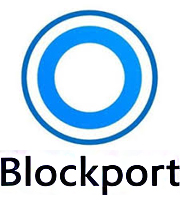 AVG Rating: 7.2/10
What is Blockport?
Blockport is a cryptocurrency exchange made to simplify trading for both new and experienced traders. The team behind it hopes to make a simple platform that allows people to buy their crypto of choice using a streamlined payment system.
This is synced with other cryptocurrency exchanges which makes it easy to initiate trades without having to do all the effort in swapping and converting.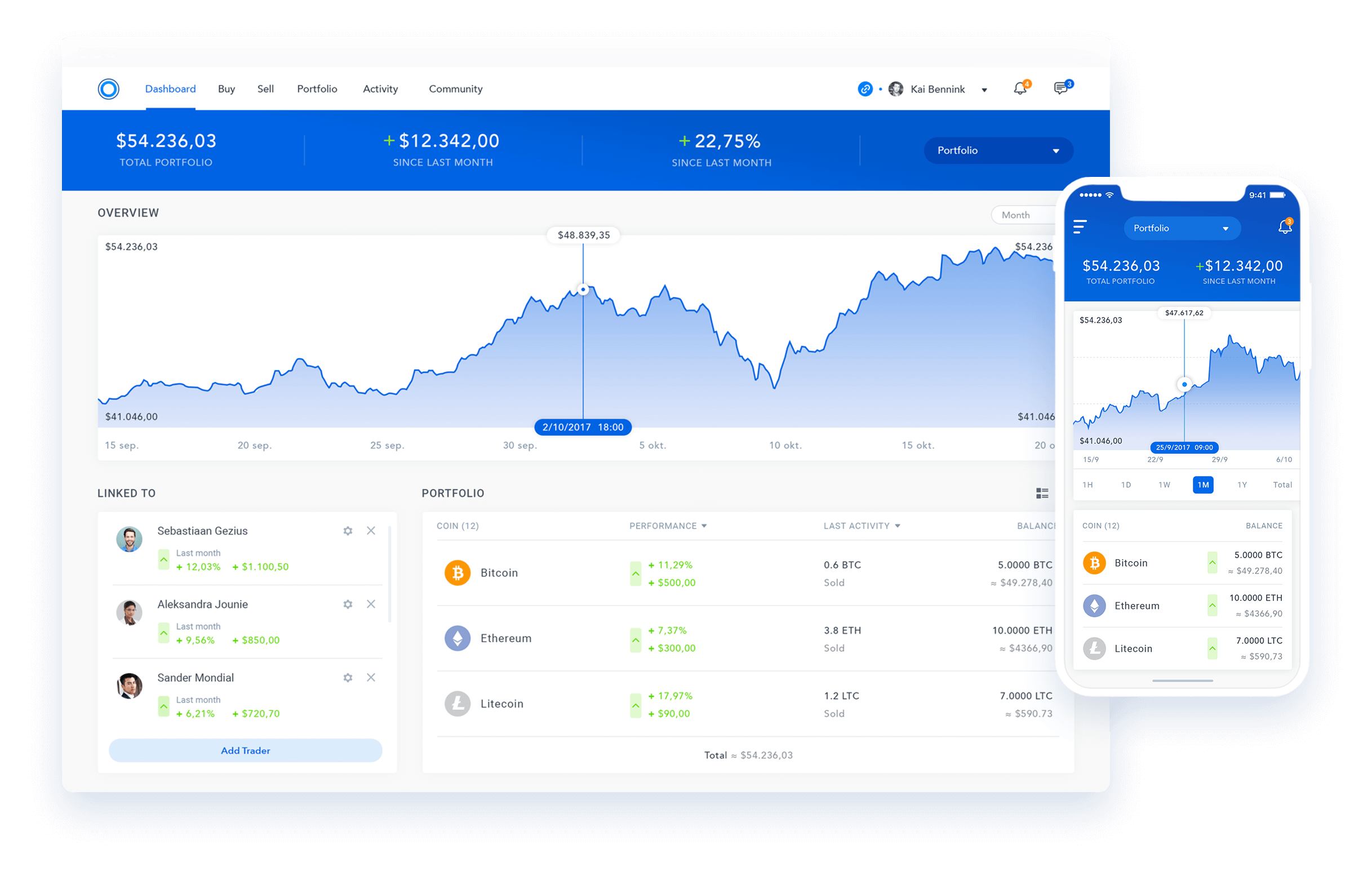 Fundamentals of Blockport
In January they had an official crowd sale and they are looking forward to a Beta Release in March, all keeping in line with their scheduled roadmap.
They had it set for a total token supply of 69,440,000 BPT and 71.4% of it went to participants, with the second largest chunk of 14.3% going to the team, early seed investors, and advisors.
How Blockport Works
This provides a more social platform for people who are either new to investing, or who want a simplified approach. It uses a hybrid-decentralized architecture that combines numerous kinds of different options.
Trading Options
You're able to connect with other traders and learn about what they decided to invest in, as well as get some insights into how to develop a proper portfolio. With this people can actually copy what other successful traders are doing to optimize their profit. This is beneficial to both new and experienced investors who want to learn what to do to optimize their portfolio.
The website for Blockport is also developing a sort of FAQ where people can learn more about the fundamentals and how to properly take advantage of their platform.
Hybrid Centralized Design
They offer the ability to benefit from both decentralized and centralized exchanges. This serves two important benefits. By giving users the private keys of their wallet, people are directly responsible for their accounts. This prevents the possibility of a hacker revealing personal information or stealing funds from a website. With this the individual is able to store their private information as they'd like no longer having the need to upload to a potentially unsafe source.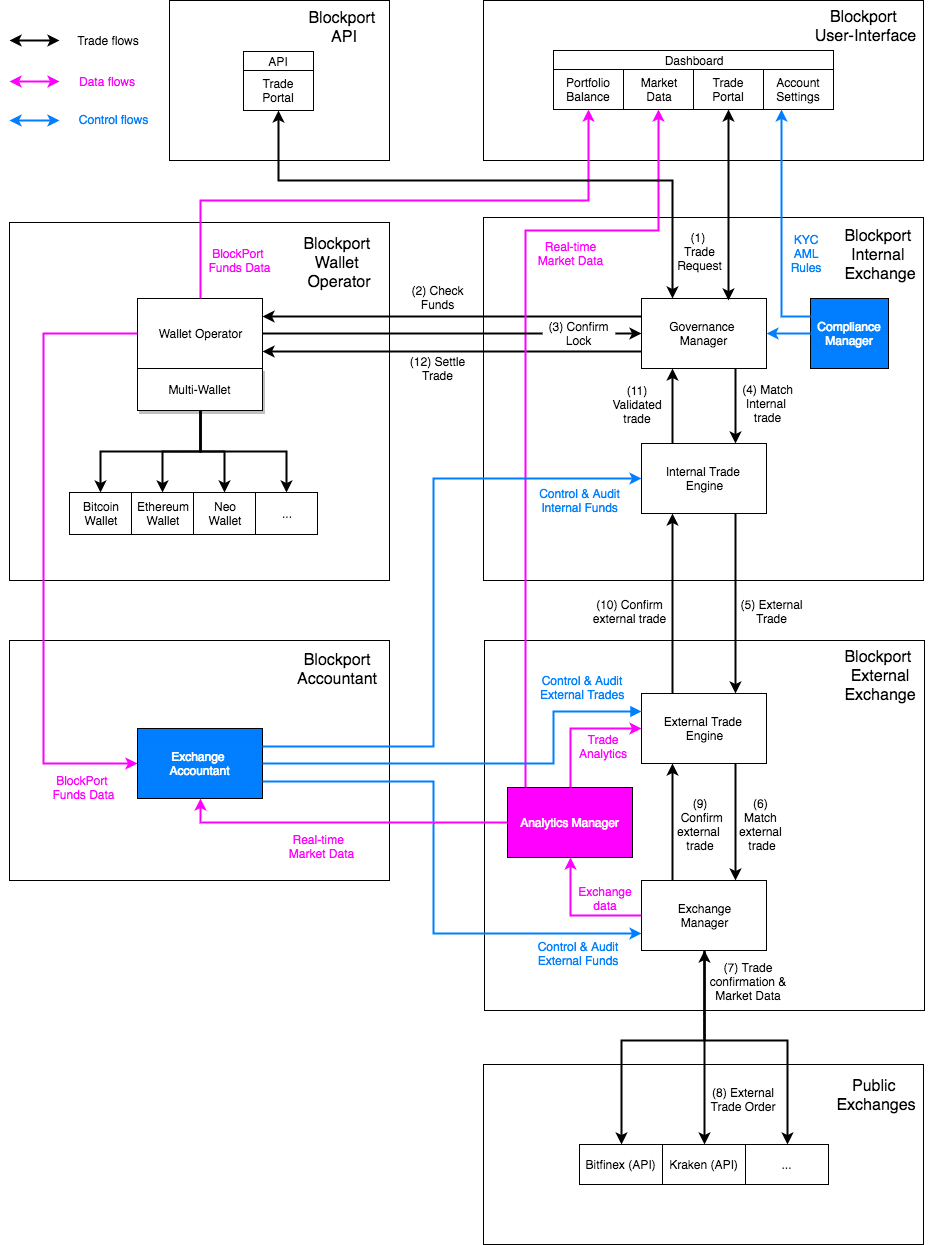 Another major benefit is the ability to have all trades filtered through a third-party. Exchanges often have full liquidity which can be unsafe, instead it prevents there being any retention of funds by exchanges.
BPT Token
By taking advantage of their token known as BPT, it can be used against any fees or using the more social aspects of trading, like getting investor knowledge.
This BPT token is useful for advanced features and it's an ERC20 token.
Successful Token Sale
They officially finished their ICO launch and have since distributed their tokens to respective parties. They ended up finishing their pre-sale in the same day, and their crowdsale started and ended on the 24th of January.
A majority stake went to participants, with 71.4% getting a cut of the BPT token.
Alternatives
There are some decentralized exchanges which use somewhat similar structures. There's 0x, Waves, EtherDelta and Komodo Platform, the most notable of the competition.  Of course each one has a slightly different focus, as with Blockport it also offers investor knowledge, not all platforms provide this unique benefit.
Blockport also mentions that their platform is easy to use and user-friendly. They especially emphasize the ability to be more social and of having both decentralized and centralized features for when it matters.
The Team behind Blockport
The main team members consist of 13 key figures, and you can review their LinkedIn pages on their official website. The Founder is Sebastiaan Lichter who is based out of the Netherlands and who was a Co-Founder of PoolHere and the Project Manager at Independer.
They also have partnered with groups like Luminum Solutions, Osborne Clarke, and Ark.
The full roadmap is also listed on their website where you can see what goals are scheduled for each quarter and month.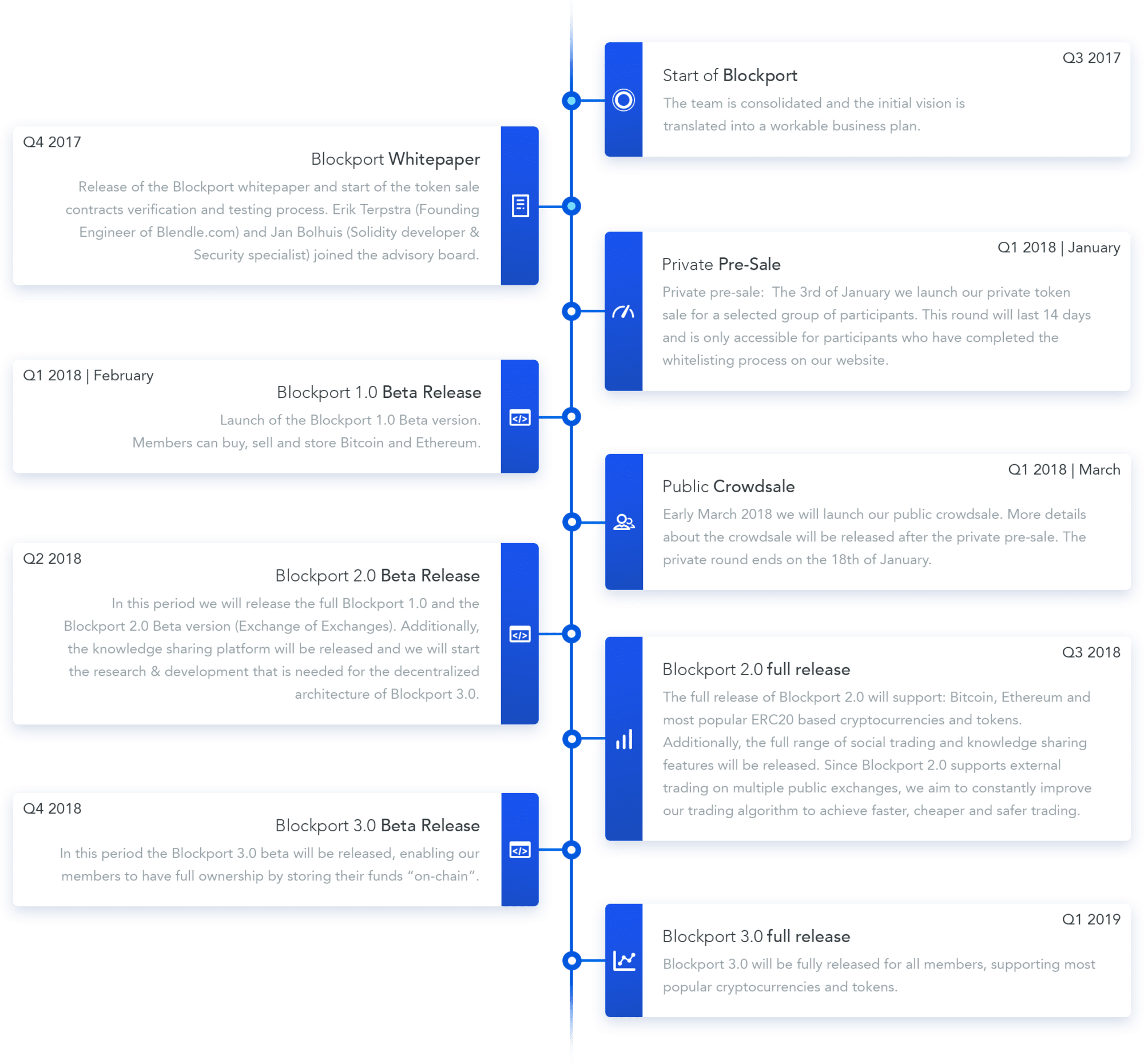 Blockport vs Covesting
With Covesting users can provides P2P support for people who want to gain trading insights from other investors. People who end up securing more followers are then compensated for their successful trading support. As someone interested in learning about successful portfolios and cryptocurrency management, it provides the ability to begin trading with potentially successful methods.  When traders become more successful they'll be able to secure a 18% "success fee".
Blockport FAQ
What is the Blockport Reddit page?
You can visit the page here: https://www.reddit.com/r/Blockport/
What is the Blockport ICO price?
They have launched and are no longer offering ICO sales but managed to raise $11.9 million.
How much is the Blockport price?
Right now it is at $0.316915.
What is a common Blockport review?
People generally enjoyed the reasonable prices, ease of use, and the team behind it.
What is the Blockport ICO rating?
If you use Track ICO as a resource it shows there is a 2.6 out of 5.0 rating.
Where can I view the Blockport Alpha prototype?
It is offered on their website featured here: https://alpha.blockport.io/login
What information does Coinmarketcap offer on Blockport?
They have the updated price listing, available market, historical data, comparison of its value to other coins and much more data.
What is the Blockport referral code?
It appears this was for the pre-token sale which is no longer offered as they have since launched.
Summary
Blockport is bridging the gap for people to take advantage of a simpler exchange, all while providing tools for people to become smarter investors. People can take advantage of investor knowledge in a single source, instead of relying on potentially useless or hard to find information. The exchange is also intended for people to have a user-friendly experience, without the need to do the effort of making trades like other markets do.
They also make it usable to more experienced traders who want to take advantage of their social aspects. Tokens are also offered in the form of BPT for people to pay for any fees and to take advantage of additional features on Blockport. The private keys are also in your hands, so you don't have to worry about potentially having your information stolen from hackers who target exchanges. There is also no need to rely on an exchange which retains your crypto as a liquid asset. They clearly have a targeted roadmap which is fully outlined by the month and quarter.
Read this next