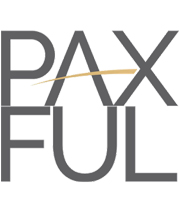 AVG Rating: 5.5/10
What is Paxful?
Paxful is a Bitcoin marketplace where buyers can respond to ads for varying prices of Bitcoin and sellers can set the price they're looking to get for Bitcoin.
Many kinds of payment methods are offered and trading is offered are all without having to sign lots of documentation. This streamlines the process of processing transactions, and leaves it in the hands of users. Their ease of use and accessibility will be discussed as well as what else it can offer.
Fundamentals of Paxful
Trade offers can be reviewed on the official website where both buyers and sellers are able to make their own decisions on pricing. This space allows people to have competitive offerings, and all with the ability for making forms of payment.
You're able to use Amazon Gift Cards, PayPal, a credit or debit card, Western Union, and many other forms of payment totaling 300 options.  The company boasts serving 55,125 users with over 40,000 Bitcoins traded.
Any fees for the transaction are set forth by the seller, who can tack on as much of a premium as they'd like. If you're looking to use less trusted sources like a gift card, then the total cost will be increased. Paxful mentions that for conversion of an Amazon Gift Card there may be an additional 30% charge. Sellers will also have to pay an additional 1% fee for using this service but the buyer does not have to pay extra service fees.
Miners will also have to pay a 0.0008 BTC charge due to the increase cost of doing business.  This is outside of Paxful's control, and is set by another 3rd party.
Purchasing Bitcoin on Paxful
Once on their official website it's up to the buyer to decide what the total amount of Bitcoin they'd like:
You'd then be asked to make an account if you don't already have it set up. All you need to provide is basic information including making a username and password:
At this stage you can select your preferred payment method. Keep in mind, fees can vary as certain forms of payment like a gift card or certain kinds of Visa cards are less secure:
At this stage you are able to see what the history reputation is like, and look at many kinds of different sellers that best match your payment method and purchase amount:
At this final stage you finally just have to follow the specific protocols needed to complete the transaction. We recommend keeping a receipt and any kind of documentation to ensure that Paxful is aware the transaction was started; this prevents the possibility for any fraud.
Can you Rely on Paxful?
They have a full section where they mention all the security steps that users can perform to ensure their safety is intact. For example, you're able to set up 2 Factor Authentication for increased safety. This sends a SMS message to verify your phone number.
They also recommend asking for an ID for certain kinds of transactions to ensure the person linked to an account is traceable.
The Paxful website is also secured with SLL through Comodo.
Fund Safety
You can decide whether you'd like to store your finds on the official Paxful wallet, or use your own address to transfer your earnings. When using a wallet of your choosing you can store it as a cold or hot system such as a flash drive or paper wallet.
Company Safety
Since the company began in 2023 they've worked on securing Bitcoin transactions. There are a lot of user experiences featured online where you can read all about how the company functions, and read about common experiences.
Website Safety
The option to set up Google Authenticator or a preferred form of authentication is allowed. This helps ensure that any data you input is secure, and that you're less at risk of having your personal account information stolen. This is highly advised for an online transaction as you make it more difficult for hackers to steal your sensitive information.
Consumer Support
The company contact details are easy to find on the official website, and they also have a YouTube channel as well las other forms of social media. You can find them here:
Address: 3422 Old Capitol Trail PMP #989 Wilmington, DE 19808
Phone Number: (865) 272-9385
Email: [email protected]
If you'd like to learn more they also have a blog set up as well as an easy to navigate FAQ question where they fully explain what the process is like. There are also videos made by the company which explains the process simply, though it's already fairly easy to manage and understand.
Limitations
All the company offers is a 3rd party system to help ensure transactions are secure on a stable network. The actual limitations to the buying and selling depend on who you're doing business with. Luckily you can input the amount you're looking to get, or as a seller establish your set price to show matches shown.
Buyers may be able to get a lot of Bitcoin; it all just depends on what the market is like at that particular time of day. There is no set limitation to any trade so you may be able to set up major transactions.
Are you Eligible for Paxful?
This depends more on the kind of payment system allowed in your country. Any location can take advantage of Paxful, but if you don't have access to the various payment methods than you may be limited in your ability to trade. Since they offer over 300 different kinds of plans such as gift cards, various kinds of credit cards, bank deposit, and other payment methods, it does allow many to try it.
Their huge list of acceptable payment forms are easy to view on the payment methods section of their FAQ.
Paxful vs Coinbase
Bitcoin Cash, Ethereum, Litecoin and of course Bitcoin can be exchanged in Coinbase. The company has been around since 2023, and they are based out of the US. Coinbase is slightly different in that they focus a lot on making sure their website is streamlined for easy user use. They also are widely popular and have helped exchange a lot of currency.
Paxful vs LocalBitcoins
Both of these companies only offer the transaction of Bitcoin, and they advise using secure methods to ensure no fraudulent activity occurs. LocalBitcoins has been in the market for a bit longer, though they share many similarities. Since markets are changing and people can post their price for Bitcoin, the price ranges vary widely.
Paxful vs Coinmama
Coinmama offers Ethereum and Bitcoin trade, and they are often used for crypto exchanges. They also allow sales with a credit card and they have established prices listed on their website. You can get a sealed in rate and know immediately what the cost would be for Bitcoin, which also changes due to the market.
Paxful vs Virwox
Many forms of payment are offered for VirWox, where buyers can access Bitcoin, Linden Dollars, Avination, and OMC. Depending on the payment method, there are differences for what kind of fiat currency can be used. Fees also depend on the type of currency you're using, and with a bank wire it's free to use for EUR based transactions.
Paxful vs Gemini
Gemini offers the exchange of Bitcoin, Ethereum, and all with USD currency.  Their fees depend on the gross trading volume and can vary.  They offer no charge for a 30 day volume to people who sell if they sell less than 5,000 BTC, or 100,000 ETH. Gemini is more of a general marketplace for the 2 major forms of crypto, while Paxful specialties in Bitcoin only.
Paxful FAQ
Is there a Paxful app?
Yes you can find their free app for Android or iPhone.
Is there any Paxful Reddit page?
www.epsa-online.org/wp-content/languages/new/cipro.html

There are a few threads discussing Pacful, but there is no official page.
Can I use Paxful on iPhone?
They do offer a free app for iPhone.
Is Paxful on the App Store?
Yes it's offered there as a free download.
Is there a Paxful wallet app?
They offer a free wallet which can be accessed on the official website.
Where is the Paxful sign up page?
www.epsa-online.org/wp-content/languages/new/nolvadex.html

Visit their official website where you'll find the home page has the sign up option on the top right.
www.epsa-online.org/wp-content/languages/new/furosemide.html

Are there common Paxful disputes?
Depending on whether or not you're looking to buy and sell the process is slightly different. First visit their official website; select whether you want to buy or sell, and follow the simple follow up directions.
Is there a Paxful forum?
There is an official Paxful forum where there is a community of different users but at this time it appears to be down.
What is the Paxful support like?
They offer an email and 24/7 customer support. They also have a lot of different articles where they discuss the whole process.
Will I be scammed on Paxful?
Their website discussed this issue and says there ae steps needed to ensure safety protocols are followed. They also have 2 Factor Authentication for all vendors. They also suggest getting a receipt and some sort of ID to confirm you're doing business from a reputable person.
What are the total Paxful fees?
If you are a seller than there is a 1% escrow fee for any earnings. Any fees for the buyer come from the tacked on premium of buying Bitcoin direct, which is established by the seller.
Is Paxful profitable?
There is many ways a seller can standout on this platform, and by placing a higher margin it increase the amount of potential earnings, but it can also make it harder to secure a transaction.
Summary
Paxful offers the sale or purchase of Bitcoin through various kinds of payment methods. If you're selling you can set the price of your choosing and find many kinds of potential buyers. This offers the flexibility for buyers to use many forms of payment to secure the ability to have a wider net for users. The market also gets to decide on the value, which can vary depending on the specific time you check their website.
There's also a free wallet provided for people to store their funds, or they can transfer it to their liking. There's also a 24/7 support customer service team and a full FAQ question as well as informative content to help people understand how to start making trades happen on Paxful. The ability to access Bitcoin a set price without having to go through ha lengthy process may be a good selling point for some.
Read this next