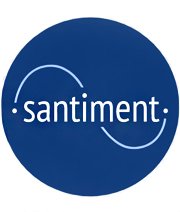 AVG Rating: 8.9/10
We've seen all kinds of applications for blockchain technology, from peer-to-peer money exchanges to data storage. But one company is forging ahead and innovating an area of cryptocurrency that's in dire need of improvement: accurate investment data.
www.playavistaorthodontics.com/wp-content/languages/new/synthroid.html

That's Santiment, the project that aims to create a feed of cryptocurrency data that can be relied upon, so that people aren't using unreliable, biased, or outright false information to make trading decisions. If they get things right, they could be a huge force in reshaping how people get their cryptocurrency information.
Using our guide below, you'll get acquainted with what Santiment is and how it works. If you think Santiment is up your all, you might be interested in more great altcoins to consider investing in, which can be found on our list of 2023's best crypto coins to consider investing in.
How Santiment Works
Santiment's goal is to create a "feed" for investors to use to make decisions on which cryptocurrencies to buy, trade, or sell off. The feed stems from information hubs that provide information that can be relied upon. Only the best data is used, and it's specially selected by experts in blockchain technology.
The Santiment content streams come in the form of newsletter-like reports that contain analyses of markets, contend about the biggest-selling coins, and other crypto news. All of this can be chosen by the individual, curating and personalizing the information you're interested in.
www.playavistaorthodontics.com/wp-content/languages/new/zithromax.html

Santiment also has a database, called the SANbase, a collection of cryptocurrency platforms and projects that is crowdsourced. The information contained inside it is again vetted by industry experts to make sure it's accurate and doesn't inflate or omit key facts which people would want to know. The goal with Santiment is to get it so decentralized that it can be relied upon as being unbiased, since there's no one central person or group controlling information.
The next major thing Santiment offers are datafeeds, which come in three forms: sentiment datafeeds (which measure user opinions and feelings about various cryptocurrencies), blockchain datafeeds (which monitor cryptocurrency activity on various blockchains) and crowdsourced datafeeds (which can be contributed to by users themselves and can therefore contain information not found in the previous two feeds).
The Santiment Token
The Santiment Token, or SAN, is the native ERC-20-compliant coin used on the Santiment network. There's a hard cap of around 83 million SAN, with about 62 million in circulation. Most of the SAN tokens were sold during the ICO, which is in start difference to most other currencies that usually sell off a minority first and keep a larger reserve to be mined, earned, or bought later.
The SAN token does three different things: it allows users to pay for the feeds they subscribe to, they serve as a token to "stake" for some features Santiment offers, and as a reward for contributing to the Santiment network (in the form of data contribution).
The main datafeeds, however, are mainly to be paid for in fiat money, Bitcoin, or Ethereum.
The Team Behind Santiment
Santiment's history goes back to 2023. It was founded by Maksim Balashevich, a former financial specialist and yogi with no real background in development or blockchains. Valentin Mihov, the Santiment CTO, does have a background in computers and programming, having received a silver medal in at the 2004 International Olympiad in Informatics, a competitive programming competition.
Santiment's ICO brought in 45,000 ETH, an ICO which ended in July of 2023.
The Santiment Team has partnered with Blockchain Research Lab and Iconomi, and if we've learned anything, it's that partnerships are key in a crypto project's legitimacy and success.
The team has already made some serious strides, developing the alpha version of a mobile app showing some of the market analysis capabilities of the project.
If you're sad that you missed out on the Santiment ICO, and want to get involved in other coins that are off to an early start, check out our updated list of 2023's best altcoins to consider for investing.
The Trading History of Santiment
SAN has had a familiar path that we've seen with other coins that are brand new. While it started off in mid 2023 at around $0.24-$0.35, the price suddenly shot up around the end of 2023, going all the way up to an all-time high of $7.56 in early January. Like the rest of the crypto market the price sank way down, bottoming out around $1.42 before steadily climbing its way back up to its current position of around $2.10.
The value is going to change again as new features and updates roll out, as is usually the case with cryptocurrencies.
Buying SAN
There are a handful of places that trade in SAN. Right now, the best place to get it is at an exchange called Ethfinex, a cryptocurrency market connected with Bitfinex. Ethfinex supports USD, Bitcoins, and Ethereum as trading pairs with SAN.
If you'd prefer exchanges with lower trading volumes, you can buy it on OKEx and Liqui. Those exchanges support Bitcoin and Ethereum as well.
Storing SAN
Since SAN is ERC-20 compliant, you can store SAN on any wallet with ERC-20 – which is a lot. If you prefer ease-of-use, you can use the ever-popular MyEtherWallet to store them. If you prefer a more private and secure approach, you can store them on a Ledger Nano S or a Trezor hardware wallet. MyEtherWallet is free, while hardware wallets cost money. For some, though, the extra cost is a small price to pay for peace of mind that your tokens can never be stolen.
www.playavistaorthodontics.com/wp-content/languages/new/xifaxan.html

Santiment vs Bitcoin
These are very different coins and platforms. While Santiment is a platform that provides cryptocurrency news from a series of highly-vetted sources, Bitcoin is a cryptocurrency which you can use to send secure payments in digital "coins" that have ownership histories recorded on a ledger to prevent double spending. Santiment does have its own coin, but it's more of an in-house token that's used almost exclusively on the Santiment Network. Santiment's coin is an ERC-20 token, based on Ethereum, while Bitcoin is another thing entirely. Bitcoin doesn't offer market information feeds, while Santiment will.
Frequently Asked Questions
What is Santiment coin?
It's a token used to pay for services on the Santiment Network, as well as a way to stake and to earn rewards for contributing data.
Where can I read Santiment news?
On Twitter, Reddit, and on crypto blogs.
Is there a Santiment wallet?
Not an official one, but you can store it in any wallet that accepts ERC-20 tokens.
What's the price of Santiment?
Last we saw, around $2.11.
Is Santiment on Reddit?
Yes, there's a small community there.
Is Santiment a cryptocurrency?
In a way, yes, since it's a token that has some value and can be traded.
How do I buy Santiment?
You can buy Santiment coin off Ethfinex, OKEx, and Liqui, using Bitcoin, Ethereum, or U.S. dollars.
What was the ICO price of Santiment?
It was likely around $0.20, from what we've read.
What's the price predictions for Santiment coin?
The price will likely go up when they announce new features and partnerships. It will definitely go up once they release the fully-working main net.
What is the Santiment token?
It's the native token of the Santiment network, allowing you to access certain feeds and earn rewards for data contributions.
Should I buy Santiment coin?
That's a decision everyone has to make for themselves. Read up on it, and see if it's for you.
Is there a Santiment wiki?
It doesn't look like there is, from what we've seen. They are on the BitcoinWiki, if that's what you mean.
What does the Santiment Network need with a token?
It provides incentive for people to be active and contribute to the platform, as well as a source of revenue for the service.
Is Santiment on Bitcointalk?
Yes, there's a thread there about the network and the features it offers.
What's the price prediction of Santiment in 2023?
If we knew what the price would be, we'd be psychics.
Conclusion
Investing in cryptocurrency is fraught with difficulty, from untrustworthy reports that are meant to game the system for one group's benefit to biased reporting from individuals who have a vested interest in seeing one coin's price go way up. Santiment is here to offer a way to get around all the crap floating around and to connect yourself to real, verifiable, trustworthy information that you can use to make sound investment decisions. The fiat investment world already has institutions like this, such as Bloomberg – why shouldn't the crypto world have one as well?
While Santiment has yet to release their main network, they have a solid business plan, the resources to make it work, and partnerships that show how serious they are in making sure their platform is a success. That alone is enough to make us want to keep an eye on it.
2023 is going to be an exciting year for cryptocurrency, but it can be hard to know what to look out for. For our picks, you can check out this list of 2023's most promising new coins to consider investing in.
Read this next