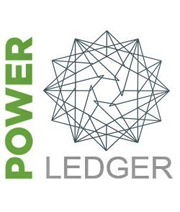 AVG Rating: 7.5/10
Decentralization isn't just for cryptocurrency and data storage networks anymore. Now there's a new player in town who wants to apply this approach to energy. It's called Power Ledger, a platform that uses blockchain technology to help facilitate the sale of solar energy directly, without requiring a third party to broker and supervise the deal. By doing so, they hope to change the way the world looks at buying and selling energy.
This platform could cause a huge disruption in the global energy industry, making it something to keep your eye on. With this handy guide, you'll learn what Power Ledger is, how it works, and how you can get involved.
You can also check if Power Ledger made it to our top list of 2023's best altcoins by clicking here.
The History of Power Ledger
There are a couple major obstacles inherent in our current energy system that Power Ledger was created to attack. One is the problem of including people in densely-packed urban areas in a decentralized energy network. Another is to bring change to existing energy networks to make it desirable to connect decentralized energy resources (or DERs). Lastly, they want to find a way to do this while finding the safest and most efficient way to connect billions and billions of dollars worth of energy infrastructure and assets.
Since they were founded in 2023, they've already hit some major milestones. In mid 2023, they already developed a system for transparently distributing locally-generated energy to those living in apartment complexes. They've also helped develop solar energy charging stations for electric cars in other housing developments in Australia.
As you can see, they're off to a solid start.
An Overview of Power Ledger
The platform aims at creating a way to have transparent P2P energy transactions by using the blockchain to record the amount of energy being generated by the distributor and being consumed by the customer.
There are two coins: POWR (the Power Ledger Token) and Sparkz.
POWR tokens allow Application Hosts, those who run the nodes that allow transactions to be performed, to use the system. They can't use the service unless they have a sufficient number of them.
Sparkz is the token that can be exchanged for energy. It can be bought for fiat outright by users, making it easy to get started with. The energy provider can then redeem the sparkz they earn for cash.
Power Ledger's Applications
There are lots of applications available in the Power Ledger system, some of which are already built and developed, and others which are planned for later release.
The major feature currently developed is the P2P trade feature, allowing users and providers to trade electricity for sparkz.
Other features almost ready for release include the ability to have shared assets and resources, a "neo-retailer" that gives energy providers logistical help with supply and demand, and trading electric vehicles.
Yet to be released are features including power ports for users who want to get their power from a mobile storage facility, management of network loads, and support for wholesale energy sales.
 The Power Ledger Token System
There are differences in the supply of the two tokens. For POWR, there's a max supply of 1 billion, with about 363 million in circulation. Sparkz's supply is not determined – instead, it'll be created when needed, and destroyed once redeemed
POWR's price depends on the markets, like any other cryptocurrency. Sparkz, however, will be commensurate with the local fiat currency and energy costs. This means the cost will depend on where you are, and will utilize different blockchains for different countries.
You can buy POWR on some major exchanges like Binance, Bittrex, and Coinspot.
Since POWR tokens are based on ERC-20 protocol, all ERC-20-compatible wallets can store them, including MyEtherWallet (software) or Trezor and Ledger Nano S (hardware). You can see how it measure up to other tokens by checking out our list of the best altcoins of 2023.
The Team Behind Power Ledger
This platform's team comes with experience in both blockchain technology and the energy market. The co-founders include David Martin (former executive and consultant in the energy industry), Dr. Jemma Green (with a background in finance), and Dr. Gov van Ek, a blockchain developer who serves as the company's technical director.
There are six board members in total, among which is Bill Tai, a Harvard grad and venture capitalist who's nursed seven startups into publicly-traded companies.
Trading History of Power Ledger
Between the pre-sale and the initial coin offering (ICO) Power Ledger raised 34 million AUD, and also was awarded an extra 8 million AUD from the Australian government to aid in development. The POWR token started trading in November 2023 and went from an initial $0.10 to an ATH (all-time high) of $2.01 in early January.
Since the markets were so volatile in early 2023, the price fell (like everyone else), and as of February the price was around $0.40. While this may be troubling to some, it's still four times the price it started out at, and its fortunes were tied to the rest of the entire crypto industry, so its bad performance should not be singled out.
Looking Forward
Power Ledger has made it clear that they plan on fulfilling their promises, so they've drawn up a road map that covers the next 2 years. They plan on expanding their service to Europe, with Liechtenstein taking up the first European post as Application Host. They also plan on expanding into Asia, starting with Thailand and India.
Since they've already hit a stride with their energy solutions in Australia in the past two years, there's reason to trust Power Ledger. That, plus the oversight from the Australian government that's no doubt connected to the government grant money they've received, means there's ample reason to believe they'll be on their game.
Power Ledger vs Grid+
These platforms are pretty similar: both are blockchain-based platforms allowing people to buy solar energy directly. Both utilize tokens that can be bought with fiat money. Grid+ has its own hardware that figures out energy prices, while Power Ledger uses local metering. Power Ledger is more based on P2P transactions, while Grid+ offers wholesale sales to customers – with Grid+ pocketing the profits. Power Ledger has been around longer, while Grid+ is relatively new, and doesn't seem to have the same motive to move to P2P.
Power Ledger vs WePower
These are pretty similar platforms. Both use tokens, and both allow providers to sell solar energy to customers. Power Ledger has a fairly-straightforward P2P energy selling system with tokens bought on the market, while it looks like WePower uses an auction system for their tokens. WePower looks like it has more global partners behind it, while Power Ledger seems to only have state support from Australia, Thailand, India, and Liechtenstein at the moment. Power Ledger has been around for a couple years while WePower didn't have its ICO til 2023.
Power Ledger vs Iota
These are very different projects. Power Ledger is a blockchain application for allowing P2P renewable energy trading and sales, while Iota is a blockchain project that seeks to join a diverse array of existing services to the blockchain – including parking, electric car charging, and data storage. While both support it, Power Ledger is more focused on energy trading, so it's probably more specialized in that area. Both are new, but it looks like Iota has been around a little longer.
Frequently Asked Questions
Is Power Ledger traded on the ASX?
No, not at the moment.
What was the Power Ledger ICO price?
It looks like it was around $0.10.
Is there a Power Ledger wallet?
It doesn't look like there's an official one, but you can store it in an ERC-20-compatible wallet.
Where can I read the Power Ledger white paper?
At the main site.
Where can I read Power Ledger news?
Crypto blogs and sites, as well as Australian financial news articles.
Is Power Ledger an exchange?
No, it's a service for P2P energy trading.
Where can I read a review of Power Ledger?
There are reviews of it on Medium and Reddit.
What is Power Ledger?
It's a P2P energy trading platform where providers can sell renewable energy to buyers with tokens that can be exchanged for cash.
Is there a Power Ledger Twitter?
Yes.
How do I buy Power Ledger tokens?
You can buy POWR coins at Binance, Bittrex, KuCoin, and other large exchanges.
Is Power Ledger based in Australia?
Yes.
What's the connection between Power Ledger and Richard Branson?
Branson offered them some advising during their ICO, apparently.
What's the price prediction for Power Ledger?
The price could go up when new features are released and more countries sign up for the service.
What's the Power Ledger share price?
As of early February, the price was about $0.40.
Conclusion
The Power Ledger is the latest iteration of blockchain-based services, this time with a focus on making renewable energy cheaper and more available. With their system it could one day be simpler for people even in large-scale developments to get their energy from local renewable energy providers, with more features being rolled out for advanced applications like sharing accounts and charging electric cars using the service.
If the platform is adopted, it could help lead ot a change in how people view energy consumption and purchasing, and lead to more incentives to use renewable energy – something the world could only benefit from.
Want to check out more possibly world-changing blockchain networks? Hit up our new list of 2023's best altcoins to find out more.
Read this next