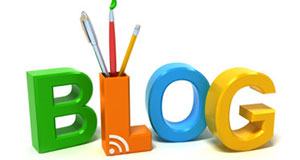 You must be thinking that "Why my new posts are not appeared in Google?", "Why my new post is not getting indexed in Google?" "How to get traffic fast?" or "How can I do to get my new posts indexed by Google?" So simple! Many people think that getting a new post to show up on Google takes a long time, may be a month or even longer. You may be amazing to know that you can do it for about 1 day or less.
I.     How To Increase Blog Traffic – Prepare For Your Website Or Blog
1.      Write Quality Content: The first important thing to answer for the question of how to improve search engine ranking is having quality content. That means you should not copy from any website. Make it unique! Do search for proper topics and some good keywords. Try to create awesome content by your own. Write blog posts regularly to make good stepping-tones to success.
2.      Build Quality Backlinks:  It is the best way to increase website/blog traffic and get higher rank on Google. You should build quality backlinks from high page rank sites. There are some ways to build backlinks:
–         Guest posts
–         Blog comments
–         Forum
–         Interlink blog posts
–         Submit RSS feed to RSS directories
–         Write awesome content to make readers love to link back
You can refer the guide of media traffic meltdown and traffic ultimatum book to get more unique tips to boost your online business.
II.    How To Increase Blog Traffic – Use Social Networks And Search Engines
1.      Use Social Network:
Social networks such as Facebook and Twitter are the most popular ways to get indexed by Google fast. Share your posts on it. If search engines find your blog or website link on social network, they will quickly index your blog. As a result, sharing your content on social networks helps Google's Bot find your website quickly. If you want others to share your content, just do first!
2.      Google Bookmarks:


Google helps users have ability to have their own customized homepage. It includes having a list of bookmarks that users want to visit a gain. You can search a lot of social bookmarking websites on the Internet. And the only thing you need is to bookmark your every new post on these websites. Some famous social bookmarking websites are: Digg, Reddit, Delicous and StumbleUpon. It not only helps your new posts but also increases the number of traffic to your website or blog.
If you want to get useful tips on how to increase your blog's traffic, you had better read this book of fast lane commission.
3.      Google Webmaster Tools Account:
Get an account in Google Analytics and Google Webmaster Tools (A Google Webmaster Tools is more important). It plays an important role in getting your posts indexed. So, the first thing is that you have to make sure that you have submitted your blog or website on Google Webmaster Tools. Before submitting your site in Google Webmaster Tools, you have to create a Sitemap.
buy acyclovir online www.mobleymd.com/wp-content/languages/new/acyclovir.html no prescription

It is an XML document on your website's server that lists each page on your site basically. A Sitemap lets search engine recognize when new pages have been added and how often to check again for changes on specific pages. You may want a search engine to check your homepage daily for new things, including new products, new items, or new content.
4.      Linking Strategies
–         Backlinks: As I have mentioned above, backlinks must be built qualitified. They are incoming links to your website. You can build backlinks guest posting, blogs comments, etc. Two types of links that you should have are: Dofollow and Nofollow. Having them with an appropriate amount!
–         Internal links: To get a high page rank on search engines, having internal links is quite important.
buy temovate online www.mobleymd.com/wp-content/languages/new/temovate.html no prescription

Do not waste time creating unnecessary links! Try to focus on some and you can get some advantages of them: increasing page rank, reducing bounce – rate, and exposuring to old content.
–         External links: Try to use external links (links outside your website) with a proper amount (under 100 per page). All your links must lead to quality websites to increase the trust for readers. Google page rank is based on internal, external and backlinks, too. Make a best usage of three!
5.      Use Craiglist:
Another way to make your post noticeable on Google is getting a link on Craiglist. And what you need to do is going to Craiglist, look for Gigs, and then write.
buy doxycycline online www.mobleymd.com/wp-content/languages/new/doxycycline.html no prescription

You post something under Gigs and add a link to your website with the proper keywords, then Google crawls Craiglist and find your link. Moreover, you may find a good writer to help you produce content for your site. But you must remember that, do not abuse this!
6.      Post Comments Blogs That Do Not Use NoFollow:
The great way on how to increase blog traffic and how to get indexed very fast is posting relevant comments on blogs which have no nofollow in their links. What is nofollow blogs? A blog can receive many junk comments and these comments aim at getting back to someone's website. Sometimes, blog owners will put a nofollow attribute in any links posted in comments. So, if you trying to get back links by posting comments on blogs, you may not get the results that you are looking for, especially in the case you post in blogs that use nofollow.
7.      Buy Links:
If you have much money or you do not want to spend much time on how to increase blog traffic, buying links is the simplest way to meet your requirements.
8.      Try Web Directories Next:
It is the time to start submitting your site to some web directories. There are many directories on the web, but not all of them are necessary. Let's try some researches at first!
9.      Add Fresh Content:
In fact, when search engines crawlers detect that you are not adding new content, they lower their crawl rate; hence, you posts do not get indexed quickly in Google and other search engines. In contrast, when you add fresh content on your blogs frequently, search engines can find more and more content, and then, they increase their crawl to your blogs. Keeping posting regularly also makes these crawlers get punctual in visiting your blog and they will index the content quickly. Adding more and more content is a good way to get indexed but you must ensure that all of your contents are new and unique.
10.     Make Crawl Easy For Search Engines:
To make indexation of your content quick and easy, build a good structure for your blog by using a simple theme, building a good navigation, and developing a good internal linking structure. This not only makes your blog get indexed quickly and easily but also help you get higher ranking in search engines.
11.     Increase Number Of Comments On Your Blog:
It is another effective way to increase the crawl rate of your blogs. Increasing number of comments is a strategy to add more and more unique content (one comment is one content).
12.     Ping Your Blogs:
It may be something new but it is a great way to help your blogs can get indexed quickly. Pinging informs search engines that something new has been added to your blogs. And then, search engines will let crawlers visit to find what has been added. Using PingoMatic or other Pinging service to ping your blogs URL. If you are using WordPress, it has an inbuilt feature of auto pinging, so your posts will be pinged automatically after they published.
If you want to learn more techniques on how to make money with blog, you should not omit this blogging with john chow program.
13.      Use Popular Online Forum:
Get your blog indexed by using popular online forum is a very fast way. Most of these forums allow you to have signature, so you can add some links in them. And then, your links will be shown up on every page you post on. When popular online forum add something new, search engines come to crawl them frequently. Of course, they crawl to everything, including your links that lead to your site. You can replace your new URL in your signature, post a new thread or reply a thread to get crawled and indexed in next time when search engines come to the forum for new content. It can only take some hours!
14.       Using A Tumbler Blog:
It is free blogging service and also helps you quickly index your blog posts. Follow some steps to make it useful:
–         Create a Tumblr Blog and go to the customization page
–         Redirect your Tumblr blog to new domain or new post
–         Start reblogging and liking (using Heart Shaped Icon) other blogs
Using PuSHPress Plugin: Using this is very simple. Install this plugin and a hub support will be added to your WordPress Blog. When having a new article published on your blog, the hub distributes the content to all subscribers (feedburner, Google Reader etc).
For more ideas and tips on internet marketing business, you can check out this book of mack michaels and affiliate elite guide.
These are some tips on how to increase blog traffic which bring the search engines bot to your blogs and then, your content will get indexed quickly. This is an informative article about some tips on how to increase blog traffic and to get your blog posts indexed by Google. I hope they can help you solve your problems when facing with prolonged indexation of your blog posts.
Have any other tips? Let us know by comments or sharing. We are open to welcome all any discussion about this field. 
Want More Content Like This In Your Inbox?
Join The Discussion