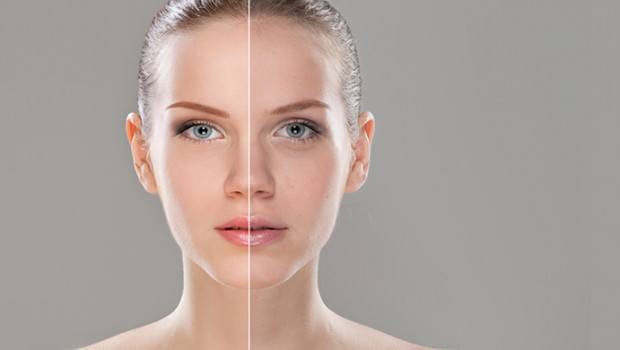 Complexion plays an important part in building your beauty. If you have fair or glowing skin, you are lucky as it will make you look more beautiful. If you have dull skin, and want to improve it, don't worry. The site VKool.com will show you the best home remedies for dull skin in winter. The writing is a collection of natural skin care solutions for dull skin from reliable sources. However, it is not intended to give medical advice and it is solely for the informational purpose. Keep reading this writing to learn more!
9 Home Remedies For Dull Skin In Winter Women Should Know
Here are 9 natural skin beauty solutions:

1. Drink Fluids
One of the best home remedies for dull skin is drinking a wide range of fluids, including water, orange juice, and melon juice. You should drink 10 glasses of fluids every day to nourish your skin. Vegetable juice, green tea, and fresh fruit juices are highly recommended as they help nourish your skin from within. Meanwhile, you should not consume coffee and soft drinks as they are not good for skin.
Pure water and other fluids, which are free from sugar, help flush out toxins from your body and skin, and make your skin brighten up naturally.
2. Eat Right
Your skin reflects what you eat. Therefore, if you want to have fair and glowing skin, you should eat right. A right eating habit will bring you a fair complexion. You should stop eating noodles, biscuits, and other fast foods. Fresh fruits and vegetables which are high in fibers, vitamin C, and antioxidants are highly recommended for you. These fresh foods can help eliminate toxins, scavenge free radicals, and repair damaged cells in your body. Fresh foods help rejuvenate your skin and make it glowing. Therefore, eating right is also one of the top home remedies for dull skin.
3. Sleep Well
You will not have a lively and glowing complexion if you do not sleep well. Therefore, in order to have strong and fair skin, you should go to sleep before 11 pm, and wake up after 8 hours. Your skin cells really need time to rest and rejuvenate. During your sleeping time, damaged skin cells are repaired, and new cells are created.
4. Workout Regularly
Exercising also plays an important part in skin improvement. Working out on a regular basis helps improve your blood circulation. You should follow a good exercise regimen to increase the nutrient absorption and impurity excretion via sweat. When you have a nourished body from within, you will have strong and glowing skin. Your skin reflects your health, eating habits and daily activities. You can choose to do gym or yoga to keep fit and stay healthy. If you do not like both of them, you should have a 45-minute brisk walk every day. Do not say that you are too busy to do this. You will never have time for yourself if you do not try to arrange your work appropriately.
5. Sugar And Honey
Scrubbing your skin with honey and sugar is one of the best home remedies for dull skin in winter. We all know that the very first step in removing dullness from your skin is to remove dead skin cells. Follow these instructions to have dead skin cells exfoliated:
Mix granulated sugar and honey in a bowl to have a mixture
Apply the mixture on your face and neck
Rub gently to remove dead skin cells
Wash your face with water.
Do this once a week to eliminate dead skin cells and make your skin glowing.
6. Lemon Mask
Lemon helps remove tanning skin layer, making your skin fairer and glowing. You can make a lemon mask by following these steps:
Squeeze one lemon for juice
Apply the juice on the face skin
Let it stay for a quarter hour
Rinse it off with cool water.
The bleaching properties in lemon juice will help eliminate the tan effectively.
7. Tomato And Peach
Tomato and peach contain a lot of antioxidants, minerals, and vitamins which only make your skin glow naturally and healthily. These components can even make your facial skin look plumper and tighter. Here is how to use tomato and peach:
Grind one tomato and one peach (without seed) to have a mixture
Apply it on your face.
Leave it there for 20 minutes
Rinse it off with water.
Tomato can help slow down oxidizations in women, making them look younger. Besides using tomato to create masks for your skin, you should also eat this fruit regularly to improve your health and skin quality from within.
8. Coconut Oil
Coconut oil is one of the best home remedies for dull skin in winter. It plays a very important part in hair and skin beautification. Coconut oil is high in nutrients which help develop healthy membranes for your skin and keep it hydrated.
Your skill looks lifeless and dull when it is dehydrated. Coconut oil can provide your skin with moisture, making it lively and strong. You should massage your face with lukewarm coconut oil every day to make sure that your facial skin is deeply moisturized.
Mix coconut oil with honey at the portion of 1 and 1
Apply the mixture on your face
Leave it there for 15 minutes before washing it off with warm water
The antibacterial and antioxidant elements in coconut oil help heal your damaged skin, as well as, combat premature ageing signs. These elements also help in making your skin soft, building a completely natural glow and sheen.
9. Cucumber And Orange
Cucumber helps in hydrating your skin and lightening dark spots while oranges provide the skin with essential antioxidants. Therefore, combining these two fruits is one of the best home remedies for dull skin.
Mix 2 tea spoons of orange juice and 2 tea spoons of cucumber juice with 1 tbsp of rice flour
Scrub the mixture on your face to eliminate dead cells
Wash your face with water and see how smooth and radiant your skin becomes
You can also apply thin cucumber slices on your face for a quarter hour for rejuvenation.
Related articles on skin problems:
Moles, Warts, And Skin Tags Removal Review
How To Get Lighter Skin Color Naturally At Home In A Month
10 Home Remedies For Skin Whitening For Oily Skin And Dry Skin
Top 33 Common & Different Types Of Skin Infections In children
7 Tips On How To Treat Flaky Skin On Face For Everyone
How To Lighten Dark Skin Around Neck Fast And Naturally
To discover more about common health problems & effective homemade remedies, go to our main Home Remedies page. After reading the writing of top 9 home remedies for dull skin in winter, hope that this writing helps you find out the best solution to get rid of your dull skin. However, the writing is solely for the informational purpose, so you need to get advice from your doctor before applying any home remedy. If you have any question, or you know other natural, home remedies for dull skin, please leave them below.
Want More Content Like This In Your Inbox?
Join The Discussion