A victim of PMS (premenstrual syndrome) may suffer from one or more of the symptoms like irritability, breast tenderness, periodic weight gain, cyclic cramps, cravings, anxiety and moodiness. If you are a PMS victim, you must have known how badly it affects your life and your work. The site VKool.com has posted an article with natural home remedies for PMS. Keep reading for further information.
The root causes of PMS are:
High estrogen-to-progesterone portion
Abnormal neurotransmitter response in brain
Disrupted sodium metabolism caused by stress
Increased cortisol
Carbohydrate metabolism
Nutritional deficiencies
Knowing the root causes of PMS helps you treat it faster and more efficiently. Natural PMS treatment using herbs, minerals or vitamins help you get rid of the pain and other bad health condition during your period safely and at low cost.
11 Natural Home Remedies For PMS That Really Works
1. Chasteberry
According to many clinical studies, chasteberry can help in relieving symptoms of PMS such as breast pain, edema, tenderness, constipation, depressed mood, irritability, headache, and anger. Chasteberry affects many hormones which regulate women's reproductive cycles. Therefore, this fruit is considered one of the best natural home remedies for PMS.
You can use chasteberry in the form of liquid extract, powdered extract, tinctures, or capsules. You can buy it at health food supplement stores, or your local supermarkets.
Remember not to take chasteberry for more than 6 months as the overdose may cause dizziness, headache, nausea, rash, upset stomach, and itchiness.
Read more: Natural Urticaria & Angioedema Book
2. Angelica Sinensis
China, Korea, and Japan have used angelica sinensis to make drugs and medicine for thousands of years. This plant is still popular in Chinese medicine thanks to its ability to treat women's health conditions. Angelica sinensis is even known as female ginseng as it can help women get rid of pelvic pain or painful menstruation. This plant can also help women recover faster from childbirth, illness, fatigue, or low vitality.

3. Maca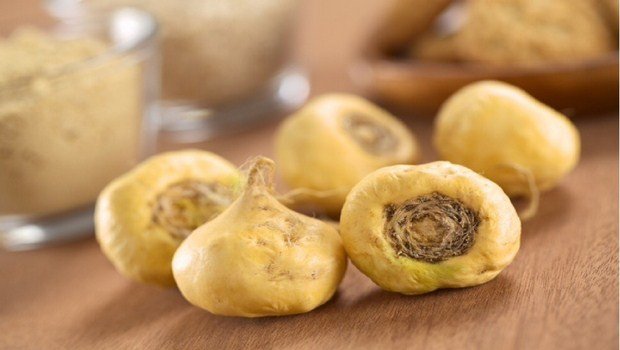 Maca is also one of the natural home remedies for PMS. Peruvians have used maca to increase fertility for many years. Maca can help in balancing female hormones, solving menstrual problems, and relieving menopause symptoms. Maca can also help boost your immune system.
4. Black Cohosh
This plant can help relieve the symptoms of menopause, premenstrual syndrome, acne, painful menstruation, and weakened bones. It is known as one of the most efficient natural home remedies for PMS, particularly when it is used to treat irritability or sleep disturbances.
Black cohosh can also help you get rid of anxiety, fever, rheumatism, sore throat, or cough. It is also believed that black cohosh could help improve skin's appearance.
See more: Natural Home Remedies To Treat Cough
5. Lemon Balm
Lemon balm consists of chemicals which have a calming effect. It can help you get out of anxiety, insomnia, cramps, and depression caused by premenstrual syndrome. This plant is also used for digestive problems such as bloating, vomiting, toothache and headache.
6. Wild Yam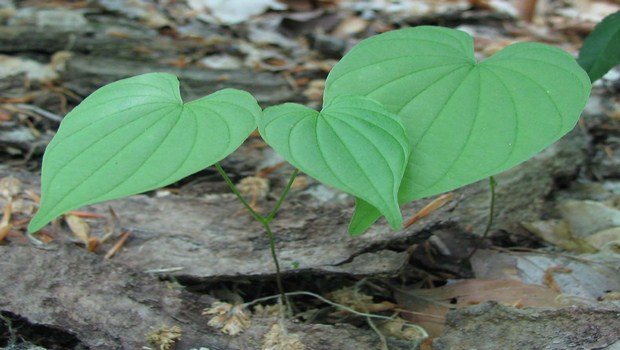 Wild yam consists of a chemical which can be used to produce female estrogen, helping women get rid of menstrual issues. People also use this plant to treat intestine disorder called diverticulosis, rheumatoid arthritis, and gallbladder pain.
Women can apply creams made from wild yam to skin to relieve menopausal symptoms like hot flashes. It can be used to increase energy, as well.
7. Burdock
Burdock is one kind of plant with the root used as food. Many parts of this plant, including seed, leaf, and root, can be used to produce medicine. Burdock consists of chemicals that can fight against bacteria, kill germs, and reduce fever. It can also help prevent inflammation, metabolize hormones, and relieve symptoms caused by hormonal imbalance. Therefore, it can be used as one of the natural home remedies for PMS.
Moreover, this plant can even be used to treat cancer, colds, anorexia nervosa, joint pain (rheumatism), gastrointestinal complaints, gout, syphilis complications, bladder infections, acne, and psoriasis. Burdock can also help in treating high blood pressure, liver disease, and arteriosclerosis.
8. Ginkgo
A lot of researches have figured out that ginkgo can calm down PMS symptoms like breast pain and belly pain. The leaf of this plant can be used to treat thinking disorders and depression.
The seeds of this plant contain substances which can kill fungi and many kinds of bacteria, preventing infections.
9. Modify Your Diet
Modifying your diet is one among many natural home remedies for PMS. During your period, you should:
Eat smaller meals to decrease bloating and the feeling of fullness
Limit salty foods to decrease fluid retention and bloating
Eat more fruits and vegetables than usual
Consume foods which is high in calcium
Avoid consuming caffeine and alcohol.
Having a healthy eating habit is one of the best ways to relieve PMS symptoms, as well as, to prevent many other diseases. A diet with a variety of fruits and vegetables is always better than one with meat and fast foods.
10. Workout
In order to relieve symptoms of PMS, you should do some exercises everyday like brisk walking, swimming, or cycling. Regular workout can help in improving your physical health, as well as, alleviate PMS symptoms such as depressed mood and fatigue. Therefore, no matter how busy you are, you should spend at least half an hour a day doing some workouts to be stronger and healthier.
 11. Reduce Stress
Reducing stress is another home remedy for PMS. In order to prevent stress, you should sleep well, and sleep enough 8 hours a day to be both mentally and physically healthy. You should also do yoga or body massage to relieve stress. Stress can make cortisol increase, affecting progesterone levels and insulin production, causing anxiety, food cravings, and depression.
Related articles on symptoms of PMS:
Natural Home Remedies To Treat Headaches
Natural Home Remedies To Get Rid Of Heartburn
Best Natural Home Remedies To Treat Nausea
In this writing, I have provided you with 11 natural home remedies for PMS. If you are suffering from PMS symptoms every month during your period, try some of those remedies to relieve the symptoms. You can also visit our Home Remedies page to learn more.
Want More Content Like This In Your Inbox?
Join The Discussion