11. Vegetable Tallow 
Vegetable tallow is rich in vitamin A, and it is used in combination with herbal oils to moisturize and whiten skin. Essential oils of lavender, rosemary, peppermint or citrus essential oils can be added to the mixture to achieve greater efficiency. However, note that during pregnancy, you should avoid contacting with rosemary oil and peppermint oil. When using essential oils extracted from nature, you should only use a small amount to have the best results.
12. Food Sources Rich In Zinc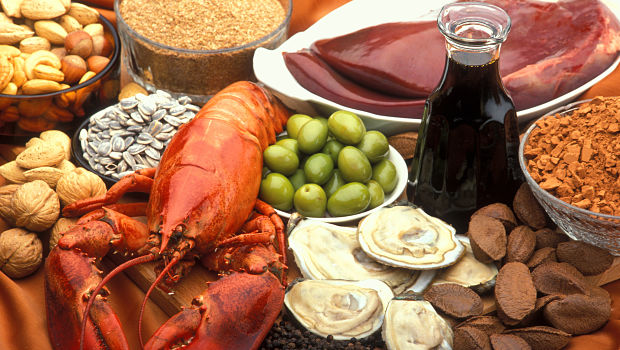 Another solution you can take to speed up the process of treating stretch marks is regularly exfoliating and increasing zinc intake. Exfoliation helps reconstruct the skin cells, while zinc can stretch and smoothen the skin. In addition, zinc is an important factor in the production of collagen. Food sources of zinc include oysters sea, wheat germ, sesame seeds, pumpkin seeds or peanuts. The addition of these foods into daily meals is a practical solution for you.
To know other stretch mark treatment tips you should read the next part of this writing.
13. Use Egg Whites With Olive Oil To Treat Stretch Marks 
Egg is a rich source of protein. To deal with stretch marks, you can use some drops of olive oil and the egg whites that contain amino acids & proteins
Directions:
Step 1 – gently whip the whites of 2 eggs with a fork
Step 2 – clean your affected skin area with the water
Step 3 – apply a thick layer of the egg whites onto your stretch mark areas with a makeup brush
Step 4 – let the egg whites dry completely
Step 5 – rinse your skin with cold water
Step 6 – finally apply some drops of olive oil on your skin to keep your skin moisturized – you should repeat this process daily for at least 2 weeks and then watch for positive results
Options: You can apply only the egg whites onto stretch mark areas, then wait about 15-20 minutes to dry and then rinse off with clean cold water. If you perform a daily basis, you can completely remove stretch marks.
Learn more: 18 Health & Beauty Benefits Of Olive Oil
14. Treat Stretch Marks With Turmeric 
You take a pounding turmeric chopped off, then soaked with alcohol about 7 days, then, you apply this mixture onto your stretch marks. This is one of the popular remedies for stretch marks that is popularly used by ancients.
Learn more: 22 Home Remedies For Stretch Marks And Cellulite
15. Aloe Vera With Pears 
This remedy is quite effective for pregnant women who have stretch marks. To make this remedy you need to prepare:
1 ripe pear (already peeled)
3 tablespoons olive oil
3 tablespoons of aloe
4 vitamin E capsules
Directions: puree 1 ripe pear (already peeled) with 3 tablespoons olive oil, 3 tablespoons of aloe and vitamin E 4 (capsule form). Stir this mixture and apply to your stretch marks around 20-30 minutes, then rinse off with warm water. Also, you can cut the pear into thin pieces, apply on face and eye area for 2 hours to cool the skin, bright eyes and reduce puffiness of the face.
Learn more: 16 Positive And Side Effects Of Aloe Vera Juice
16. Daily Warm Bath & Drink More Milk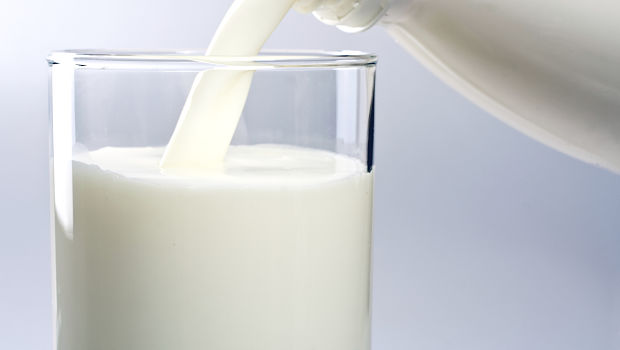 Many people think that milk just brings tonic effects, but few people think to drink milk to cure stretch marks. In fact, the milk contributes very well to treat stretch marks. Pregnant women can drink more water and milk to limit the risk of stretch marks and reduce bad pigmentation. In addition, daily warm bath also helps keep your skin soft, increase the elasticity and limit stretch mark condition. Besides, you can apply fresh cow milk to massage stretch mark areas every night before bed. This solution also is effective in beating stretch marks quickly.
Learn more: 10 Health Benefits Of Drinking Milk
17. Delete Stretch Marks Through Exfoliation & Moisturizing Products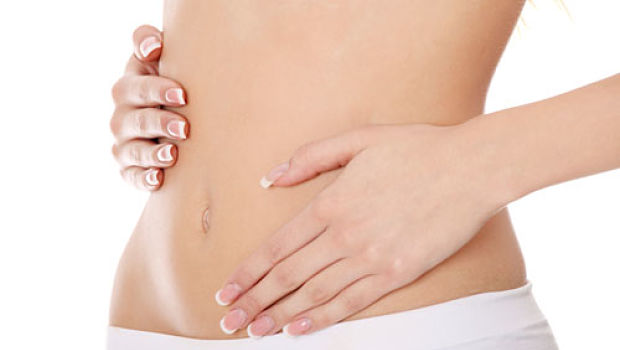 You can prepare a mixture to exfoliate your dead skin and moisturize skin stretch mark areas at home with ingredients such as:
4 tablespoons olive oil
4 tablespoons of aloe vera
1 tablespoon of sugar
Directions: Add 4 tablespoons olive oil, 4 tablespoons of aloe vera and 1 tablespoon of sugar into a bowl. Mix all these ingredients together and put it in the refrigerator until the mixture become thicker. Use this mixture to rub on the skin stretch marks before bed.
Learn more: Best Natural Moisturizers For Dry Skin
18. Potato Juice 

The potato juice is packed with vitamins and minerals that help foster growth & restoration of the skin cells. To make this juice you will need:
Step 1 – cut 2 medium-sized potatoes into thick slices
Step 2 – take each of the potato pieces and then rub them gently on your stretch marks for some minutes. You need to make sure the liquid from these potatoes covers all the affected area
Step 3 – allow your potato juice to dry for about some minutes and then you wash it off with the lukewarm water
Learn more: 12 Amazing Health Benefits Of Potatoes
19. Vitamin K

Vitamin K is very helpful in stopping scars on dermis. This vitamin is found in green vegetables, such as cabbage, pickled cucumber, and spring onions. Make a salad of some of types of vegetables rich in vitamin K and consume them daily reduce stretch marks quickly.
Other sources of vitamin K are dried fruit (prunes), olive oil, soybeans (cooked), pickles (cucumber, sweet), asparagus, fennel, leeks & okra (asparagus, cooked), chili powder & hot spices (chili powder), brassica vegetables (brussels sprouts, cooked), salad vegetables (spring onions/scallions), green leafy vegetables (kale, cooked), and herbs (dried basil).
20. Glycerine And Lemon 
Lemon is a good stretch mark treatment for women. It has a great source of citrus acid. To make a remedy for stretch marks using lemon, you just need to follow the following steps:
Step 1 – put 1 to 2 drops of glycerine in lemon
Step 2 – rub the lemon on your affected area gently
Step 3 – repeat the process 2 times a day
This remedy will not only help reduce your stretch marks, but it will also keep skin moisturized.
Learn more: 41 Health And Beauty Benefits Of Lemon Juice
You will discover other stretch mark treatment tips in the next part of this writing, so keep reading!
21. Wheat Germ Oil & Calendula Oil 
The herbal solution is an easy stretch mark treatment that is easy to prepare. Ingredients you will need to prepare are:
One tablespoon wheat germ oil
One tablespoon calendula oil
Directions:
Step 1 – mix these ingredients together
Step 2 – apply this herbal mixture on hips, breast & abdomen to remove stretch marks
Step 3 – rinse off the skin
Want More Content Like This In Your Inbox?
Join The Discussion