Like exams, interviews require a great deal of preparation. In order to do well, people must assess their current knowledge about the position, study the employer, and predict the difficult questions. Besides, there are so many factors that contribute to the success of an interview. Job interviews are investments in your future. In order to bring the high possibility of achieving the job, you need to prepare, put your best foot forward, and smile. The interview is the moment to display your abilities and potentials to the prospective employer. This article will reveal to you 15 key job interview tips that allow you to be a serious, capable, and competitive candidate.
Job Interview Tips – Top 15 Tips For Your Success
1.      Dress And Appearance Preparation
The first impression you make on a potential employer is the most important one. 
The clothing that you wear to the interview can impact strongly on getting the job. Remember that what you are wearing will give the employers clues to your ability and understanding to fit in with their own corporate culture. It does not mean you have to wear expensive interview clothing but it means that you demonstrate your understanding of dress and politeness.
For instance, if it is business casual, men can wear dress pants, dress shirt, and sport coat. For women, they can wear a pantsuit, dress, or a skirt and blouse.
Nevertheless, the more skin you show the less credibility you have in business. In fact, the most common complaint from CEOs that many women wear clothing to the office which is too revealing. Employers are not comfortable when resolving this issue with the employees. This will absolutely undermine your credibility at that job interview.

Less is more. That means you should not overdo anything in the job interview. If you are unsure what to wear, you should always go with the most conservative, professional options. Most experts agree it is better to be overdressed than dressed too casually. Pay attention to your outwear and take care of the details.
2.      Know Your Interview Committee
One of the critical job interview tips that you had better to follow is to understand about the committee. Prior to the interview, you need to project who may be on the interview committee. When interviewing, committees might want you to share your ideas about the reason to hire you. If there is a full-time faculty on the committee, you need to make them think it would be wonderful to have you work with them.
3.      Find Common Interests
You can seek for some ways that the interviewers and you are alike such as interests and experiences. Look for something you can identify. Ideally they are work-related; for example, you may both have a passion for solving tough problems. This approach can help many candidates get a position over other qualified candidates. Especially, you need to be sincere.
4.      Practice For The Interview And Prepare For The Unexpected Events
You need to find the sample questions that may be asked during the interview. You can research the samples via the internet or you can visit the library to find a book about the interviews. Develop the questions you think might be asked in the interview. If possible, find someone to support you in asking the questions and commenting on your answers.
Good preparation is the key to staying in control. An impressive and confident response shows that you have prepared for the questions, have done serious self-reflection, and can admit responsibility as well as accept constructive criticism. Plan your route, allowing extra time for any unexpected delays. The more you practice and prepare, the higher possibility you can get this job.
5.      Nervousness Is Normal
Feeling nervous about interviews is not too negative. It is normal. In reality, being a little nervous can be useful, it can motivate you to prepare and do your best. However, worrying about being nervous often leads to be more nervous. All you need to do is to focus and increase your self-confidence instead. So, how you can do this:
Think of the accomplishments. Try to think of some things that you want the employer to know about you and start telling the stories out loud to make you more professionally.

Remember that interviewing is a two-way street

Build first impression in the first 5 seconds
If you want to learn more about how to use your skills and experiences to your advantage and land your dream job, you should read the Job Interviews For Dummies book
6.      Smile And Answer Clearly
This is an important job interview tips that every interviewee need to know. A smile can donate confidence in a candidate. You should try to smile often. Remember that you had better not be afraid to use hand animation while answering the questions. Just a little of hand animation can suggest enthusiasm in a candidate.
Do not mumble because this can portray a lack of confidence. Speak with assurance.
If you want to enhance your confidence fast, do not overlook this e-book of simple tips for social confidence and confidence building techniques.
7.      Be Truthful
You should not lie when asked about something that you have not done. The next question will be "tell us about it". Never say anything negative about your previous or present employers. No matter how much you dislike someone, you should say about them in a positive spin.
8.      Relax
Interviewing for jobs can make anyone stressed. Certainly saying is easier than doing. This is easy for you to accomplish the interview if you are well-prepared. Ask yourself whether or not you would enjoy working with the committee you are applying.
Check out the ultimate self esteem improving tricks, and simple social anxiety relievers, and easy tips for keeping calm to learn how to stay calm when meeting troubles while interviewing.
9.      Sit Up Straight And Do Not Fidget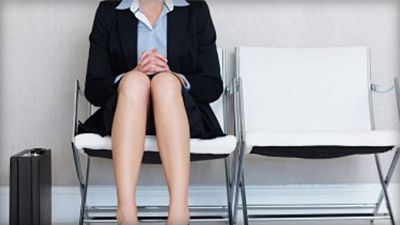 When interviewing you, they are not just assessing your experience and skills. They are also trying to determine whether you will be a good fit for the office. Use your indoor voice, and you'll convey authority and maturity. Additionally, you need to square your shoulders and sit up straight.
10.     Make Use Of Communication
The verbal and non-verbal communications are considered as the key of an interview. They are actually important; therefore, do not use slang. Just speak definitely and clearly. If your need to verbal communications are important. Do not use slang. Speak clearly and definitely. Moreover, body language is also indispensible in interviewing. During the interview, do not fold your arms and lean the back or look to the floor! Sit upright and try to maintain good eye contact. Take advantage of your non-verbal signals to make you more professionally in the eyes of committee table.
11.      Interviewing Will Make Your Network Stronger
Try to interview as much as possible. Because you engage your network for interview referrals and recommendations, you can strengthen existing connections, and also broaden your network. In fact, interviewing may lead too unexpected chances.  Employers wish to place good candidate and may even refer you to chances outside of the firm.
If you want to learn more about how to use your skills and experiences to your advantage and land your dream job, you should read the Job Interviews For Dummies book
12.      Do Not Talk Too Much 
Telling the interviewers more than they need to know can be a fatal mistake. If you do not prepare ahead of time, you might talk about yourself too much when answering the questions. Maybe, sometimes you talk about something out of work. Prepare for the interviews by refer matching the skills you have with the positions' requirements and relating information.
13.       Do Not Be Too Familiar 
In fact, the interview is a professional talking. Therefore, it is not a place for you to make acquaintance.  It is great if you can bring the enthusiasm to the interview and to ask questions. Do not overstep the role of a candidate who is looking for a job.
14.       Emphasize Your Good Qualities
You'll probably feel the need to be humble, but don't. Shameless self-promotion is a good thing in job interviews. In fact, it's the only thing you can really do to showcase your good qualities. If you don't have experience to tout, remember that potential is actually more valuable than experience: if you can show why you're a promising hire, you are. If you are asked about your weaknesses, just mention some lessons that you learned, and steer away from negative descriptions.
If possible, find specific rather than general examples from your experience to demonstrate flexibility, responsibility, adaptability, progress, creativity, and leadership.
You can refer simple ways to get things done with the action machine, and techniques to get rid of procrastination with attractor genie to improve your overall performance in interviews.
15.       Give Thanks or Thank-You Note 
Make sure you let the interviewers know how pleased you were to have the chance to interview with them. Send an individual thank-you note to people  who interviewed you. In the letter, you can express your appreciation for the chance to interview and re-emphasize how your experience, skills, and background, then re-confirm your interest to the company. An emailed note might be appropriate, yet a hand-written note is a bit more memorable. 
Well, the process of learning job interview tips might require from you much effort, time as well as patience. I hope that the job interview tips introduced in this article will be useful for you.
If you are interested in the post, we are open to welcome any discussion or debate about this subject. Leave your comments at the end of this post to let us know what you think. We appreciate your contribution and will answer all as soon as possible.
If you want to learn more about how to use your skills and experiences to your advantage and land your dream job, you should read the Job Interviews For Dummies book
Want More Content Like This In Your Inbox?
Join The Discussion