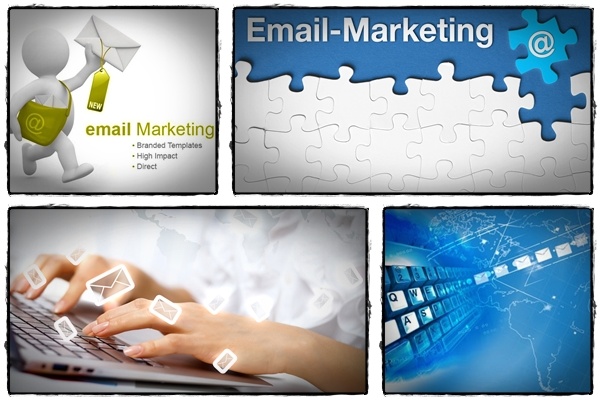 Email Marketing Service With Businesses 
Fluttermail review: This complete Fluttermail review will focus on introducing people to a supportive email "monitor"- Fluttermail with 6 below parts:

Email Marketing Service – The Author's Claim
Fluttermail can help online marketers or small business owners reach the marketing goals. The authors of this service claim that everyone can benefit from it even they are a web entrepreneur, an owner of high street stores or a gym business owner. Moreover, this service costs a lot less than other competitors. Especially, users do not need to download other tools to run the program because it is completely web-based and cloud-hosted on the fast and reliable network. Besides, the authors also claim that it provides users with beautiful and ready-made templates. It also makes list building becomes easy. Users can put a subscribe box on their website, and new subscribers can join it 24/7. On the other hand, users can also send emails automatically to keep them interested. Using this service, the authors promise that users can also see who is reading their emails and clicking their links, split-test their sending to maximize results, etc.
About Simon Slade And Charles Abrahamson – The Two Authors Of Fluttermail
FlutterMail is a part of MailHQ Ltd, a company established by New Zealanders Charles Abrahamson and Simon Slade. They have a small but dedicated team in the USA, Australia, New Zealand, and they also provide supports to customers from all over the world.
Simon Slade is co-founder and CEO of Doubledot Media- a Deloitte Fast 50 web development company- based in New Zealand with over 400,000 past customers. Simon has an over 10 year- experience of email marketing and he takes a seat on the board of three other internet start-up companies in New Zealand.

Charles Abrahamson launched a worldwide SMTP email service – SMTP2GO in 2006. With over 12,000 corporate and individual customers, SMTP2GO has supported people in more than 100 countries to send and deliver their emails.
A few years ago, they stared to develop an email marketing company, which offers reasonable prices for small businesses. From their own experience, so many email marketing enterprises were raising their price, leading to the abandons of many businesses towards email marketing. Meanwhile, the two authors have introduced Fluttermail as an affordable alternative to solve the cost problem.
For more specific information, purchasing or leaving comments about Fluttermail, people can visit website.
How Fluttermail Works
Fluttermail works follow these concrete rules:
Personal identification information: Fluttermail will collect users' personal identification information only if they are voluntary to submit such information to it.

Non-personal identification information: Fluttermail may collect users' non-personal identification information whenever they interact with its Site.

Web browser cookies: Fluttermail may use "cookies" to promote users' experience. Users' web browsers place cookies on the hard drive for record-keeping aims, and sometimes to track information about them.

How Fluttermail uses collected information:
MailHQ Ltd may collect and use users' personal information for some unique purposes:
To improve customer service. 

To personalize user experience. 

To improve our Site. 

To process payments 

To run promotion, survey, contest or other site features. 

To send periodic emails 

How Fluttermail protects clients' information
Fluttermail adopt proper data collection, process and storage practices, security measures to protect customers' personal information and data from unauthorized access, errors, being leaked out or destruction.
Some other products also contain email marketing service, methods for list building.
www.playavistaorthodontics.com/wp-content/languages/new/lasix.html

People can read our reviews and writings about these products at DotComSecrets X, Automated List Profits, Graphics Sifu, and Music Marketing Manifesto to get more information for people's marketing, and bussiness.
Fluttermail – Advantages
Great savings in users' purchase and numerous helpful bonuses

Having 60-day money-back mechanism: If users realize that this service does not work for them, they can get all their money back within 60 days.

In a few business days, users' investment for Fluttermail would come back to their accounts.

Its steps are very simple to follow
Fluttermail – Disadvantages
Lacking technical support: This may cause a bit of concern among users. Nevertheless, if users decide to buy Fluttermail service from this website, that would be compensated.

Producers just sell Fluttermail Email Marketing online: There is not offline purchasing choice merchandise.

Its solution web page does not have a good lay-out. However, that is not an important matter.
Fluttermail – Conclusion
This Fluttermail review covers all basic information about this supportive email marketing service. A wide range of businesses and companies have used and trusted Fluttermail. This service might be what users need to do a successful business and make their real profits online. Try it, and eran money now!
Want More Content Like This In Your Inbox?
Join The Discussion