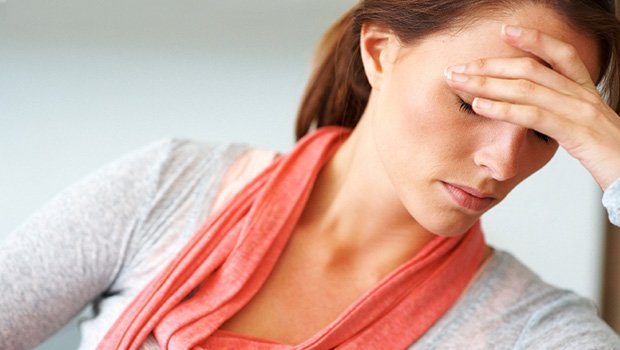 People with anxiety disorder will be able to get stressed and have some fears, such as the fear of possibly upcoming disasters. This disease can cause the patients lose their appetite, get restless sleep, body pain, lose dynamism, and even lose their libido. Especially, this mental condition usually occurs in young people (aged 20 to 30)
Home Remedies For Anxiety Attacks And Panic Attacks – Best Home Treatments:
Anxiety is a common disorder with the infected prevalence per year of one person is about 3%, and the infected prevalence for overall lifetime is 5%. The number of women with this disease is 2 times more than male. The starting age of the disease onset is often difficult to determine, but a sick patient usually get the disease since the ages of 20 to 30. However, just 1/3 of the patients have chosen diagnosing and treating in the mental health specialist. The rest has chosen treating in GP, cardiovascular, respiratory, and digestive specialists.
Here are a few simple and natural home remedies for anxiety and panic attacks that I want to introduce in this article to help people deal with anxiety naturally. The home remedies I am going to list down include:
1. Chamomile Tea: 
This is the very first out of the home remedies for anxiety and panic attacks that I want to release in this entire writing.
For good, people should try drinking 2-3 cups of chamomile tea every day whenever they feel anxious.
Chamomile has 2 chemicals that can help to promote luteolin, apigenin, and relaxation. One research conducted in the Pennsylvania Medical Center University discovered that patients who have generalized anxiety taking chamomile supplements for 56 days or more had a noticeable reduction in the symptoms of anxiety compared to the ones who use placebo.
Read more: Super Mind Evolution System to know more ways to relax and increase the mind power to fight against anxiety and panic attacks.
2. Omega 3 Fatty Acids:
Adding 1 to 3 g of omega 3 fatty acids every day to your diet is also a good way to deal with the anxiety problem.
There are some evidences proving that omega-3 fatty acids can help to reduce the symptoms of anxiety and improve the human moods by lowering stress chemicals levels, including cortisol and adrenaline inside the body. Caned fatty fish like canned salmon and tuna, flax seeds, and walnuts are excellent sources of these valuable nutrients. A recent study discovered that people given fish oil supplements will have less risk of anxiety as measured by their mental states, cortisol levels, and their habits of sleeping and eating.

3. Breath In Lavender Oil: 
A recent research discovered that people who applied the massage method combined with lavender oil will have less risk of anxiety than those who have a massage without lavender oil. Another study discovered that taking a massage with lavender can help to lower the top blood pressure and the systolic pressure that are related to causes of stress. For good, people should try adding some drops of lavender oil in their bath or onto their pillow, or adding this oil into one cup of boiling water and inhale to get the calming down effect. You can also pour a few drops of lavender essential oil onto your skin. This is actually one of the few essential oils which people can use to apply onto the skin directly without concerning about allergies or itch. Besides, the aroma of vanilla has been proven to reduce the anxiety symptoms. In a recent research which is conducted in the Memorial Sloan-Kettering Cancer Center, people with MRIs who breathed in the air with the scent of vanilla had 63% lower risk of anxiety than people who breathed in the air without the scent of vanilla.
4. L-Lysine: 
Adding L-lysine to your daily diet is also one of the best home remedies for anxiety attacks and panic attacks that people should learn and apply right away.
L-lysine is an amino acid which is one of your brain's chemical messengers' building blocks named "neurotransmitters". Many researches have proven that people taking L-lysine supplements will have less risks and symptoms of anxiety and also lower levels of stress hormones. L-lysine can be taken by eating beans, fish, and meat, and is also sold as an oral supplement.
5. Get Outside In Natural Sunlight: 
This is actually one of the best home remedies for anxiety and panic attacks that I want to introduce in this entire writing and want readers to learn and apply for good!
In fact, you should get out and bathe in the natural sunlight for about 15 minutes every day.
This is among the most effective ways to increase your levels of vitamin D naturally, which can help to reduce the symptoms of anxiety and depression. Just with a 15-minute break and walk, you will not only be able to prevent stress, but you can also take the benefits of outdoor activities as well. A recent study conducted in Japan discovered that people who walk through a forest for 20 minutes will be able to get less stress than people who walk in an urban area. If you are stuck in an urban area, you can go to the quiet streets or parks with a lot of trees to breathe and relax.
This is the list of 5 most effective home remedies for anxiety attacks that readers of VKool.com and other people who are also suffering from terrible anxiety and panic attacks should learn and apply right away. These remedies are 100% based on nature so that readers should not concern whether or not they are safe and easy to apply.
If you think that the home remedies for anxiety and panic attacks that I revealed in this article are exactly what you are looking for as they will be able to help you stop your current anxiety disorder right away, and if you think that these home remedies will be also useful for many other people, you should feel free to share this list with them and make use together for good. Remember to leave your comments and feedbacks in the form below.
Want More Content Like This In Your Inbox?
Join The Discussion