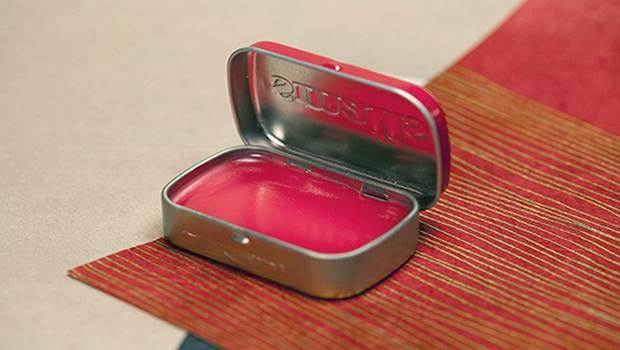 If you love the feeling of moisturized lips and want to save money from costly beauty products out there, then you will be definitely want to try some of the following natural and easy homemade lip balm recipes that I have enjoy the most the past couple of years. Take a look from VKool.com!
Homemade Lip Balm Recipes – Natural And Easy
1. Coconut Rose Lip Balm
Ingredients:
Coconut oil: 1/8 cup (available in most health food stores or grocery stores)
Beeswax: ¼ cup
Shea butter: 1/8 cup (available in most health food stores or craft stores)
Rose petals: ¼ cup
Coconut or Vanilla extract: 1 teaspoon
Sweet Almond oil: 1 teaspoon (available in most craft stores)
These ingredients are enough to make about 6 tubes or small containers.
Instructions:
Measure all of the prepare ingredients into one small saucepan
Heat them on a low heat till all get melted, or if you use a microwave, place them under the heat in 30 seconds intervals till they are entirely melted.
Strain the petals if you love,
Pour them into sanitized containers of your favorite
Wait till the ingredients get cool entirely and they are ready to use.
Note that: because this recipe has beeswax, so it will be hardening enough to put into empty tubes.
2. Pepper Mint Lip Balm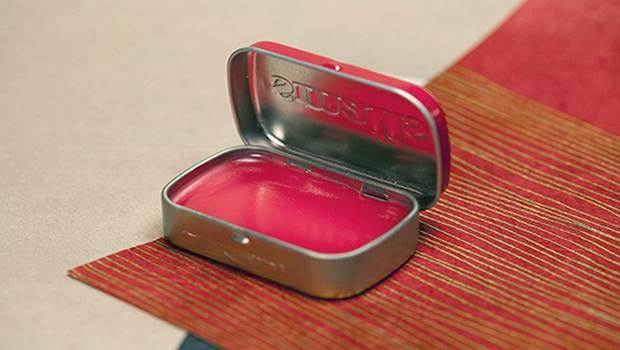 When it comes to homemade lip balm recipes, there are a lot of things you could love about this tinted balm, but the most appreciated is the use of an empty Altoids tin as the container.
Ingredients:
Peppermint oil: 8 drops
Carrier oil: 2 tablespoons
Glass dropper
Glass jar
Containers
Instructions:
Put two tbsp of carrier oil and 1 tbsp of beeswax in one glass jar and close the lid
Then, heat that jar in one pot with water on medium-high heat till wax is melted
Remove the jar from the pot and stir the mixture
Next, add peppermint oil with one dropper
For more tinted lip balm, you can stir in your lipstick shavings till you get your desired color
Instantly pour that mixture into the containers
Wait for about 2 hours till the mixture gets hard
Check out: facial scrub recipes
3. Hemp And Honey

Actually, the best part of this lip balm is the manuka honey that has antibacterial properties, along with the softening effect for your lips.
Ingredients:
Beeswax: 15 grams
Carnauba wax: 1 gram
Cocoa butter: 10 grams
Shea butte: 5 grams
Almond oil: 20 ml
Hemp oil: 5 ml
Manuka honey: 10 ml
Citrus essential oil: 8 drops
Double boiler
Small glass jug
Metal spoon
12 lip balm tubes (4 pots are okay)
Digital kitchen scale
Milk frother
Instructions:
Melt the cocoa butter, beeswax, shea butter, and carnauba wax in the double boiler plus with the almond oil
Then, add the hemp oil along with honey and start stirring till they become liquid. Note that the honey is not soluble with oil so it will not entirely dissolve with the heating and has to be mixed with the milk frother
Next, remove it from the heat and add essential oils, blend with the frother whilst the solution gets cool yet stills pourable.
Last, pour the mixture into the prepared tubes and wait till they get hard.
Read more: how to get pink lips naturally
4. Kool-Aid Lip Balm
Ingredients:
Coconut oil: 4 tablespoons
Petroleum jelly: 3 tablespoons
Beeswax shaved: 1 tablespoon
A squirt of Kook-aid
One small container
Instructions:
Mix coconut oil, beeswax, petroleum jelly together, in a microwave save bowl
After blending well, you heat them for 1 minute or so. In case you do different colors, then you should separate the mixture into different bowls
Then, mix them in the kool-aid till you get desired color
Next, pour the mixture into the containers and pop it into the refrigerator for one or two hours
Pain the lid of the container for matching the color found within.
Recommend reading: tips to cure vitiligo and get healthy skin
5. Pink Tinted Lip Balm
In this list of natural lip balm recipes, this is rather basic. It contains beeswax to create the effect of natural SPF and some melted lipstick for color.
libaifoundation.org/wp-content/languages/new/ventolin.html

The great thing about beeswax is that it contains natural sun protection qualities. However, the most useful part of this recipe is using a large plastic syringe to fill in the pots.
libaifoundation.org/wp-content/languages/new/amoxicillin.html

Ingredients:
2 tablespoons of grated beeswax
2 tablespoons of coconut oil
2 tablespoons of Sweet almond oil
½ teaspoon of Shimmery eye shadow powder
A little bit of red lipstick
Essential oil: 10 drops
Instructions:
Melt all of the ingredients, except for the essential oil, in the double boiler till they are melted completely and there are no more beeswax flakes
Avoid boiling or overheating
Stir with the bamboo skewer
Remove the ingredients from the heat and then add essential oil
Using a medicine dropper or syringe to fill the lip balm containers
Place it under the room temperature or in your refrigerator till it gets hard
You should feel free to modify the ratios of ingredients for playing around with it. It is said that the more sweet almond oil and coconut oil used, the more glossy it gets. And, the more essential oils you add, the more smelling it will be.
There, you have gotten to know 5 easy and natural homemade lip balm recipes which just resort easy-to-find ingredients.
libaifoundation.org/wp-content/languages/new/xenical.html

So, choose a certain recipe and start making your own lip balm from now!
After finishing your lip balm, share your thoughts with us by leaving comments below the beauty post. We will feedback soon.
Want More Content Like This In Your Inbox?
Join The Discussion