Explore Professional Photo Backgrounds With The Best Of Photobackdrops
To help you have an overview on The Best Of Photobackdrops, I would like to introduce this program to you in an article with 5 sections as follows:

What Is The Best Of  Photobackdrops?
The Best Of Photobackdrops released by the website photographybackdropstemplates[dot]com is a huge library of professional photo backgrounds, templates, video tutorialsod digital photography basics. This is a new address for photoshop users and photography enthusiasts to visit and choose professional photobackgrounds, then adding them to photos for amazing impressions. If you have precious photos, why don't you try this interesting program right now. I bet you will feel cool with it.

What Are The Contents Of The Program?
The Best Of  Photobackdrops library consists of over 585 digital files, including 375 Digital Backdrops (.tif), 126 Photoshop Templates (.psd), Photo Drawing Action (.atn), 9 Sets of Fairy Wings Props (.psd), 31 Video Tutorials, 2 Disc Set. For more details, I will list out some of them so that you can get clear about the program:
Photobacks – Dynamic textures:
–          Easily add textures to your photos or text for amazing instant results
–          Video tutorial included
Photobacks – Seniors frames templates:
–          All new, amazing digital templates for any senior
–          Completely customizable for any years
–          Draging in your photos
Photobacks – Beach Scenics

Photobacks calendars:
–          Creating custom calendars for many year with these new digital templates
–          Just opening photoshop and adding your photos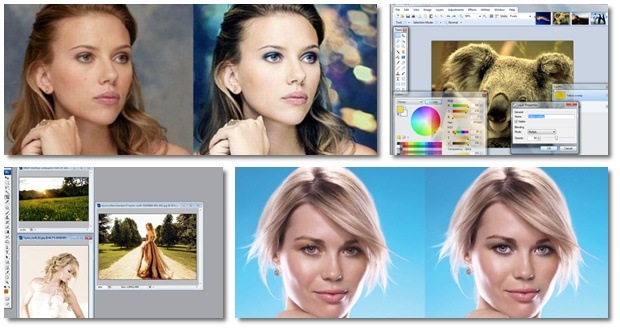 Photobacks – Grunge effect:
–          Creating perfect grunge photos in just seconds
–          Simply open up templates in Photoshop and drag in your photo
–          Video tutorial included for instant results
–          3000 x 2400 pixels at 300 dpi high quality design
Photobacks – Cloud Scenics

Photobacks  – Change the date:
–          20 digital templates from seniors and graduation 20xx package #1
–          Customizable templates for photoshop
–          Changing the year, text, colors or more
–          Professional, high resolution at 2300 x 3000, 300 dpi
Photobacks – Fairy wings digital props:
–          Beautiful and elegant fairy wings to add to that special little someone, or any photo you like
–          Realistic designs, beautiful colors and detail, opened and closed wings, professional high resolution, transparent and opaque wings on photoshop layers
Photobacks – Scenic standards:
–          45 amazing professional photo backgrounds
Photobacks – Drapery with floors:
–          Vertical and horizonal digital backdrops
Photobacks magazine covers: completely customizable, professional high quality designs resemble real magazine cover, video tutorial

Photobacks 42 amazing streaming colors

Photobacks photo drawing: fine tuned, guided action allows you to make adjustments along the way for perfect results
Step by step video tutorial included for installation and use
Photobacks 45 amazing bold variety mix

Photobacks outdoor nature and country scenics

Photobacks trading cards: more digital templates, more sports, realistic card designs, easy to customize, professional high resolution

Photobacks photoshop video tutorials:
–          Creating black and white photos with color highlight
–          The easy secret for attractive white teeth
–          Digital makeover methods for a glamorous look
–          Adding textures to enhance photos and text
–          Adding a double-image effect to a digital background with the tips of taking pictures
–          Creating a floor effect in any digital backdrop

How Much To Get Started?
The standard The Best Of  Photobackdrops package cost you just $57, instead of regular price of $97. To compare with other photo template libraries online, this program provides more professional photo backgrounds and amazing photo effects than other ones on the curent market. Act now and lock $40 of your discount!

Is It Guaranteed That The Best Of  Photobackdrops Useful For You?
Absolutely! The Best Of  Photobackdrops program comes with risk-free, 100% refund. In case, you are not satisfied with The Best Of  Photobackdrops, feel free to contact ClickBank – the verified e-pay gate to get all your money back. So, you have 60 days to experience this amazing photography template library without any risk at all.

Does The Best Of Photobackdrops Give You Any Support?
Of course! If you have any question about The Best Of Photobackdrops, please contact to this address to get the full support from the creators.
For any comment or idea regarding to my The Best Of Photobackdrops review, please leave it at the end of this post, I will answer all soon! Are you excited at explore these professional photo backgrounds?
Want More Content Like This In Your Inbox?
Join The Discussion