Let's begin with the obvious. There are a lot of online SEO tools that are quite expensive and you might hesitate to begin with them. But if you are resourceful, you can make use of the best SEO online tools that are very simple to use and available for free. Here are 11 best SEO online tools that I strongly suggest you using to boost the search engine ranking of your website or blog.
I. Firefox Extension Add On:
Before you start an online business, you should learn what is seo and then, keep your head on the great online SEO tools
that I am listing below:
1. Seoquake For Firefox:
Seoquake for Firefox is a Firefox extension aimed primarily at helping web masters who deal with SEO and internet promotion of website. It consists of two functional parts: SeoBar and the computation of the parameters. Seoquake allows getting and investigating many important SEO parameters. This kind of tool includes some information below: Alexa traffic rank, web archive age of the site, number of indexed websites of the web on Bing, page rank of the web, the backlinks on the website basing on Yahoo API, number of indexed of the site on Google, delicious indexed, page source, external and internal links, whois information, keyword density, etc. Anyways, there are some disadvantages of this tool. SEOQuake doesn't slow down the loading of a web page and it gives the information about the page instantly. The Google and Bing page don't always give you the accurate results. The SEObar is different from the Toolbar. That means it gives information about websites after you search in Google.
To learn how to improve search engine ranking effectively, you should try wordpress seo domination, pushbutton seo, or seo traffic 101 to get more knowledge and ideas for your coming business. 
2. Affilorama Seo Toolbar For Firefox:
This kind of tool gives you almost all features to make link building and link search, especially link building standard such as page rank. It provides useful information and data to analyze the domain and page easily. For example, you visit a blog or forum, and you may want to know links from particular website are followed or not. And what you need to do? The answer is that click on the link and any no follow links appear with red or grey lines around them. This is the list of features of the Affilorama SEO Toolbar for Firefox:
–         Evaluate the ranking of the domain and page quickly with the flowing data: Google Pagerank, Alexa Traffic rank, complete traffic rank
–         SEO information: Backlinks to the domain registered with Yahoo and Google, Indexing on Yahoo and Google, Review the on-page details –  Title, Meta Keywords, Meta Description and H1, H2 tags on the page.
–         Link scanner: Links to any external domains, so you can scan a page quickly to get an idea if has an opportunity to get a backlink to your site or how it links out (default by grey), No follow links which help you quickly evaluate whether links from this site are no-followed or if a site is "blocking" any links (default by red).

–         Domain Information: Check the Whois information on the domain, Read the robots.txt file on the domain, Check when the domain was created and how old it is, check if the domain has an XML sitemap, and look at the contents.
–         Additional Controls: Choose the position you want this add-on to appear in your browser, Select the Whois Source engine, Enable and disable the Traffic rank sources.
3. Search Status For Firefox:
It's a Firefox plugin from Quirk.biz and similar to SEO Quake and Affilorama's Toolbar. Being a toolbar extension for Firefox, it allows you to see how website in the world is performing. SearchStatus displays the Google PageRank, Google Category, Alexa popularity ranking, and Compete.com ranking. It combines important link and traffic data give a more balanced view about the efficacy of a site. Here are some useful online SEO tools:
–         Show Robots.txt
–         Alexa traffic rank toolbar
–         Pagerank toolbar
–         Mozrank toolbar
–         Highlight no follow links on a page
–         Tracking backlinks for specific domain or pages via Yahoo, Yahoo Site Explorer, or Google.
–         Compete toolbar
–         Highlight keyword
–         Link report
–         Show other domains on IP
–         Show Sitemap.xml
–         Meta data that expresses the keywords, Google-verification, robots, title, and description of the web
–         Show keyword density
–         Show indexed pages on Yahoo, Google, MS Live
–         Show on Web.archive.org
You can also learn a real and professional SEO training course with page one infiltrator or the latest applications in seo best practices for e-commerce websites
4. LinkChecker Plugin For Firefox:
Another extension for Firefox that allows users to check links' status on a page via the color coding. When you click on a page and select "Check Page Links", the plugin is activated and then every link on the website will be highlighted. Thus, you can determine the links have forwarded or forbidden (default by yellow), broken or dead (default by red), skipped (default by grey), or good (default by green). It's very helpful in checking links in your site as well as external sites dead or broken links as yours.
II. Other Add On:
1. Traffic Travis:
This is a fantastic Internet research tool; we can get clear introductions and an easy layout. If you have a blog and you want it more visible on search engine results, but you don't want to take much effort, Traffic Travis is the best choice. It is designed for both the beginner and the advanced one. Traffic Travis is very impressive with graphic design, intuitive navigation, and tutorial video. This tool offers lots of features that allow users to get significant data and statistics related to your market, site and competitor. The free SEO tool includes some features bellow: keyword research, search engine tools, PPC analysis, page analysis and SEO analysis. It's free software but it requires a free online registration.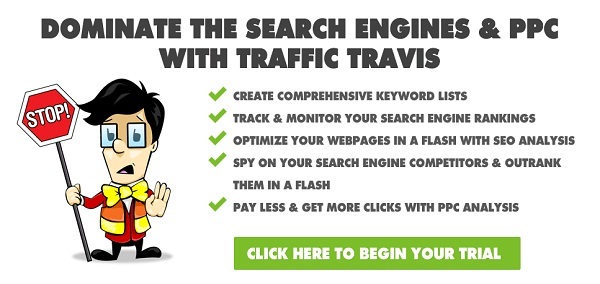 2. Open Site Explorer:
It's a link analysis tool that lets you analyze the authority and link popularity of pages or links linking to your website. Getting the Pro version of this tool helps you see the anchor text use one each page linking to your competitors. You can also explore all web pages indexed by search engines and get a lot of information about your website as well as your competitors' website. There are some reasons to make it come into your consideration: it evaluates your own strength and links, gives you competitive analysis and identifies competitive opportunities. The best thing about this tool is that you can get ideas where the site is lacking or robust. It's very important in improving your link profile and outranking your competitors. However, the full access to Open site explorer is only SEOmoz members. As a result, you can upgrade your account or find someone who has an account.
order aciphex online https://medstaff.englewoodhealth.org/wp-content/languages/new/order/aciphex.html no prescription

3. Google Analytics And Webmaster Tools:
They are two essential online SEO tools for any website which allow you to monitor and track results and diagnose setbacks from your site in order to improve your site SEO's campaign.
–         Google Analytics is a free tool tracks your site's traffic sources, number of traffic according to day, month or year and activities of visitors when they landed on your website. If you want to improve your site's conversions as well as monitor site usage, Google Analytics is the best one.
–         Google Webmaster Tools: It is no charge web service by Google. It allows webmasters check indexing status and optimize websites by giving what is going on within the site. Some information this tool provides are: crawling, search results, link, site configuration, and diagnostic problems
4. SEOSiteCheckup.com:
This tool is a web-based SEO tool for analysis. Statistics for your site are provided in SEOSiteCheckup.com. One thing makes it great is giving ideas at the bottom of the analysis that contributes on the process of optimizing your page. It includes:
–         Visitor breakdown
–         HTML page site
–         HTML compression
–         Page cache
–         Number of backlinks
–         Site's loading speed
–         Meta tags
–         Keywords
–         Page object count
–         Page object listing
–         Server signature
–         Etc 
You should also learn rank builder 2-0 to build an ideal website that is likely to get good pagerank position.
5. Google Adwords Keyword Tool:
It's an online add on provided by Google that is useful for analyzing the competitiveness of keyword as well as researching keyword that you would never think about. With Google Adwords Keyword Tool you know what keywords customers are searching and the demand of each keyword to make your site more commercial.
6. Google Alerts:
It is also one of the best online SEO tools – a Google's email service, which allows you to monitor your pages associated with searched keywords or terms that you want to benefit from. You can also receive notifications when new contents from web, blog, videos (like Facebook) that matche with search term users selected and stored by Google Alerts service. There are six types of alerts sent when having new contents. They are: Everything (default setting), news, web, blogs, video, and groups.
 7. Rankchecker:
Another web-based from SEOmoz.org which is useful for SEO is Rankchecker. Both of its versions (Pro and free) are good. The best thing that I like about it is keeping records of the previous results. It means you can track modifications on your keywords position whenever you want.
Besides, you should learn other marketing strategies, such as mobile monopoly to widen and develop your business. 
Of course, there are many other online SEO tools but these 11 free online SEO tools above are the best that I suppose you to try. This is my short blog to share with you the best tools for SEO that I have used and get many successes.
 Let us know your opinions or suggestions about it to make more perfect. We are looking forward your contribution.
Want More Content Like This In Your Inbox?
Join The Discussion