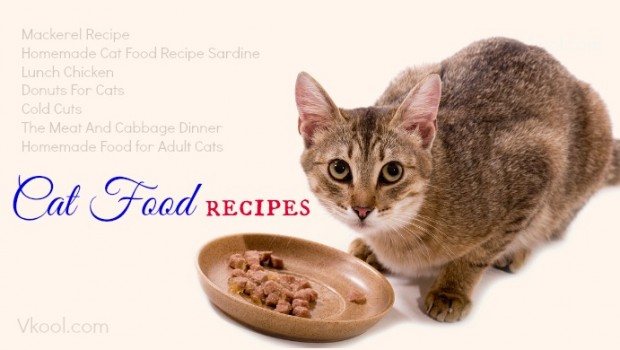 Every cat has their own nutritional needs that are quite strict with the high levels of protein, calcium, phosphorus, and especially Taurine-an essential amino acid. Dietary deficiency of taurine can cause severe heart disease and can fatal to cats. So we should pay attention to the supplement diet full of nutrients. If not, we will have to pay veterinary bills for the type of latter-what kind of bills on problem skin, teeth, allergies, asthma, obesity…
Best Homemade Cat Food Recipes – The Most Delicious And Nutritious Recipes For Cats
Here is the list of 10 homemade cat food recipes that will keep your cat healthy. Try making them at home right from today to amaze your lovely cats and improve their taste as rewards.
1. Mackerel Recipe
If you have never made a dish for your lovely cat at home, then this is a great one on the list of homemade cat food recipes to start out with.
Ingredients
1 tbsp. sunflower seed oil
1 cup canned mackerel
2 tbsps of chicken soup or water
1 tbsp. organic, brown rice, cooked
Directions
2. Homemade Cat Food Recipe Sardine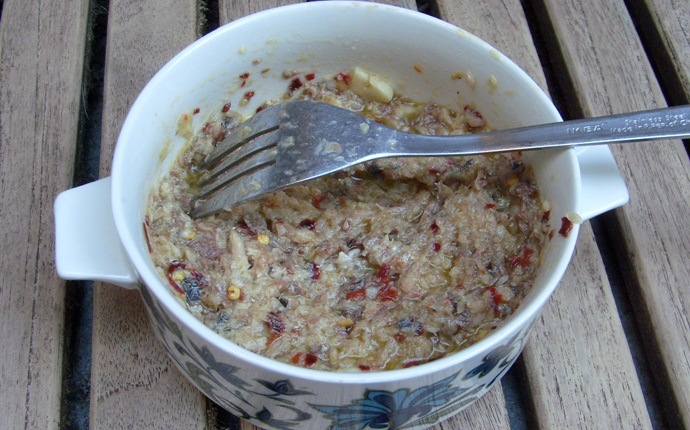 Cats love the smell of sardine, but they like the flavor of it even better. You will not have to worry about leftovers when you serve this dinner!
Ingredients
½ to ⅓ cup cooked oatmeal
1 to 2 tbsps of cooked carrot, mashed
1 can sardine in oil
Directions
Add every ingredient you have into a bowl and mix them well.
Mash them together and allow your cat to consume it right away.
Store the leftover in the fridge, and discard after 3 days.
3. Lunch Chicken
Cat food should be weight, be prepared for a complete meal. Separately, boil chicken meat and viscera-heart and stomach.
isihealthone.com/wp-content/languages/new/nolvadex.html

Allow the meat to cool and cut into small pieces. For any cereal of your choice (or the preferences of your pet) – boil separately. It can be rolled oats, buckwheat, rye, barley, maize, wheat or barley. Vitamins are found in vegetables, and therefore, a full meal of cat cannot come without veggies as well. Boil cabbage, potatoes, turnips and carrots; allow them to cool and crush them. Mix all three components of the meal well and add vegetable oil, just a few drops
To have something to feed the cat in a long time, we prepared everything in bulk that is ready for lunch packing plastic bag and freeze. This is also one of the most delicious and easiest to make homemade cat food recipes that people who have cats should learn and try once!
Lunch chicken is a delicious and easy to eat dish that will help you amaze your cat!
4. Donuts For Cats
Another one on the list of the most delicious and best cat food recipes I would like to introduce in this article is the donut. Frozen beef should be recorded. Additionally, rub on a carrot. Nettles burns by ground and water boiling. Essential cut lettuce. Because these products are made of minced meat, add to that a little bit of vegetable oil and peas can be sure the calcium tablets. Add a chopped egg in the ligament and bake. Bake them in the oven on low mode until you have retrieved. The cake can be made in store: icing, as requested from the refrigerator.
5. Cold Cuts
Free the chicken from skin and bones, remove fish bones and skin, and clean them (you can Pink salmon). Then, take the chicken and cut into small pieces and simmer for an hour over low heat. Add rice to cook porridge. Add it to the stew with beef in a ratio of 1:3. Mix everything with eggs and a quarter cup of vegetable oil. Simmer for 10 minutes over low heat. Pack this dish in bags and frozen the bags. Feed your cat just after warming the dish. This is actually one of the best cat food recipes that I would like to introduce and people should try making use at home right from today to give their cat a nutritious and delicious dish.
6. The Meat And Cabbage Dinner
Beef or pork meat – cut into small pieces. Add a spoon of cauliflower baby or broccoli and calcium tablets. Do not forget about the vegetable oil – a quarter of a tsp is enough.
What to feed your cat better: natural food or dry food?
isihealthone.com/wp-content/languages/new/stromectol.html

A pet owner is the one who decide it. In fact, this is also among the best cat food recipes you can make at home without facing any difficulty.
7. Homemade Food for Adult Cats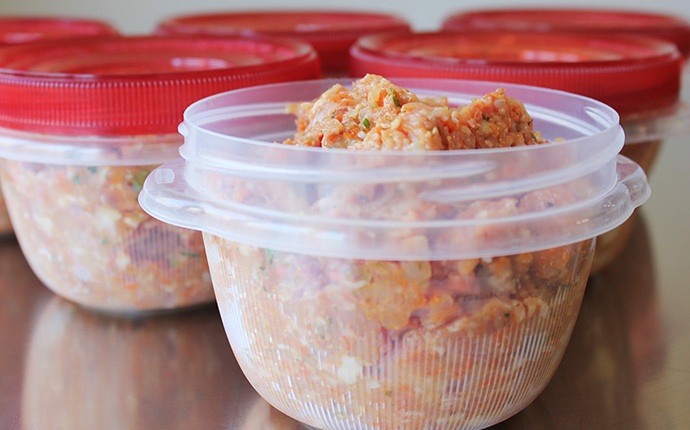 This wonderful dish is also a great one on the list of homemade cat food recipes I introduce in this article today! Feed an adult cat to allow her to consume within about fifteen to twenty minutes. Promptly refrigerate the leftovers. It is necessary for pet owners to feed adult cats 2 times per day. This recipe will provide about 3 servings.
Choose one protein source:
1/2 pound beef, or turkey heart, ground or minced
1/2 pound lean beef, cut into small pieces
6 ounces ground turkey (dark meat)
1 pound boneless chicken breast or thigh, cut into small pieces
3 times per week, add one scrambled or chopped hard-boiled egg. If you like, once a week, for 1/2 of any other meat source, conserve four ounces of organic liver. Another choice is to conserve a 4 – ounce can of tuna (do not forget to pack it in water), a 5-ounce can of sardines, or a 6-ounce can of salmon with bones for any meat source once every two weeks. Do not use canned fish or any type of canned meat as a source of cat protein for the cats that are prone to diseases related to the urinary tract.
If your cats need a lower protein diet, add 1 cup of cooked white rice.
Supplements:
75 mg of Taurine (omit if using cat vitamin)
One digestive/probiotic enzyme supplements
One cat-size dose of cat vitamin or multiple mineral-vitamin supplement
1/4 tsp of salt substitute (potassium chloride) ought to be given 3 – 4 times per week.
1 or 2 tbsps of pureed veggies because many cats prefer their vegetables lightly steamed or baby vegetables.
300 mg. of calcium (as citrate or carbonate) or one slightly rounded tsp of bone meal (human grade). (If you opt for canned fish with bones, decrease the calcium amount to a quarter of the regular amount)
You can choose 2 tsps. of olive oil or the mixture of 1 tsp. of flaxseed oil and 1 tsp. of olive oil
Bake for approximately 25 mins at 170 degrees C; turning partway through, making sure that they are not brown. You may find that quite a little bit of moisture comes out of the balls during cooking, which some sort of "steams" them on the tray. You should bake two oven trays worth at a time, and dole out one ball to each cat every 2 days, more often if stool consistency indicates the need.
8. Meat Sliders
You make little patties (any kind of ground meat would work fine) like you would for regular burgers, about 1 and a half inch in diameter and a little thick. Make sure to brown them on both sides in a skillet. Non-stick works best if it's not Teflon (which is toxic to pets). About a minute or two on each side, so they would be medium rare. Let them cool then pop them in a freezer bag or container. Then take out the amount you need and heat them in the microwave for about 25 seconds (from frozen) to defrost and slightly warm them. If they are too hot, just put a spoonful of cold water over them and break them up in small pieces. Makes a nice little snack or treat. This is also one of the most delicious homemade cat food recipes for you to feed and amaze your lovely cat with ease!
9. Homemade Kibbles For Cats
This is also a great one out of the best homemade cat food recipes with kibbles:
1 to 2 cups of water or as needed
2 tbsp cod liver oil
1/2 cup cornmeal
1/2 cup wheat germ
2 cups of soy flour
3 cups whole wheat flour
4 tbsps vegetable oil
1 to 2 (15 ounces) can mackerel
1/2 cup brewer's yeast
1/2 cup nonfat dry milk
Preheat oven to 350 degrees. Mix every dry ingredient you have in a large bowl, and then mash the mackerel in another bowl to get tiny pieces. Add water and oil to the mixture. Add this combination of mackerel into the mixture of dry items and mix them well. You need to use your hands because the dough is tough. Roll the dough out to about a quarter-inch thickness and cut into a quarter-inch pieces, you can use a pizza cutter or a knife. Mound the bits on cookie sheets that rubbed with oil and bake for twenty five to thirty minute. While baking, toss the pieces occasionally with 2 wooden spoons, so they will become brown evenly. Remove from the heat and let the dish cool thoroughly before taking it out. You should store this dish in the refrigerator (in an airtight container). This homemade cat food recipe should be frozen well for storage in a longer time.
10. Chicken Dinner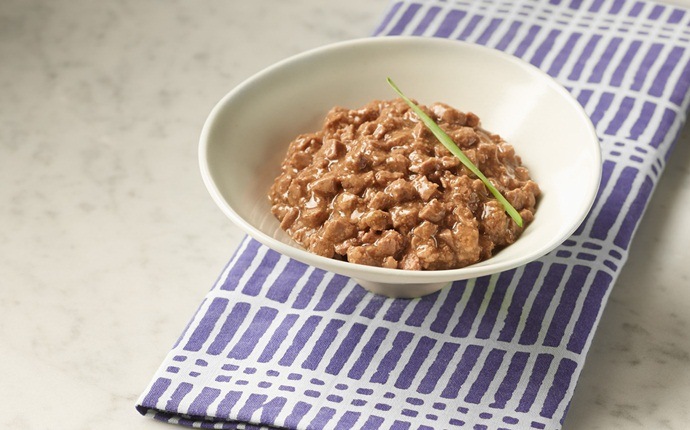 This is the last but a wonderful one on the list of the best homemade cat food recipes that I want to introduce in this entire article and you should try once!
Many cats like chicken over other meats. This recipe is very easy and your cats will love it!
Ingredients
Chicken soup
1/3 cup of steamed carrots, mashed
1/3 cup of steamed broccoli, mashed
1 cup of cooked chicken (may be baked or broiled)
Directions
Place every ingredient you have in a food processor with many tbsp. of chicken soup.
Crumble or puree all the ingredients until it starts to resemble pate cat food. To make the mixture smooth but not too soupy, add soup as needed.
Allow this dish to cool to room temperature before giving your cat.
Overall, we have already covered some of the advantages of preparing homemade meals for your cat, we hope that these wonderful and nutritious homemade cat food recipes will help you to take care of your cat and Vkool.com will be a useful source for cat owners.
You have complete know all of the ingredient list and the ability to cut out all additives and preservatives
You can pick just the right veggies for your cat's particular needs, including those with higher antioxidant or medicinal properties, for example
You can decide which meat sources to feed your cat, which is especially important if you have a cat with an allergy to certain kind of protein
Another benefit using homemade cat food recipes is you can save money by buying a lot of meats and vegetables when they are on sale. You can prepare, package and freeze your homemade cat meals weeks or even months ahead of time.
After reading this entire article and know some useful and best cat food recipes, you should also spend time reading another writing that comes with an interesting purpose – helping people know why they should own a pet. The Top 13 Reasons To Own A Pet article is a gathering of some best benefits of owning a pet for human beings, especially small kids. Owning a pet brings about several benefits so that you should read this recommended article to know about the good things pets give to you and your life.
The article today reveals the best cat food recipes people can make at home with ease to feed their lovely cats. If you are among people who are looking for delicious and nutritious food dishes for cats to make at home by yourself instead of buying instant foods at the store, then the article today is for you. Do not hesitate if you want to share this list widely to make use with other pet owners you know who are also finding the best cat food recipes to make at home. In addition, if you want to ask me anything about this article, leave your comments and feedbacks below and wait for my replication. I promise that I will give you're the best answers as soon as possible in my framework!
Related articles on the food recipes topic and the pet topic with useful tips:
17 Human Foods That Are Bad And Dangerous For Dogs
17 Health Benefits Of Having A Pet At Home
Want More Content Like This In Your Inbox?
Join The Discussion