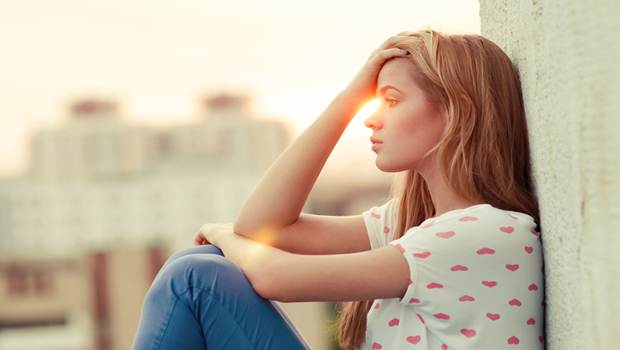 Boredom, nowadays, has become a very common problem. Everybody get bored recent days. However, what precisely does boredom imply? In fact, it implies that you are just tired and fed up. So, tired of what? The answer could be anything. It can be even whatever you do or do not do.
And, the worst part of boredom is that, it can turn a very talented, interesting and creative person into such a complete slob. Moreover, it becomes more dangerous when it results in loss of productivity, indecisive-restless mind, and poor health. Boredom has to be handled when it is about to pop out. If not, it might create negative impacts on personal health, work and life as well.
Take a look at this following list of tips on how to get rid of boredom, collected by VKool.com, so you will soon escape from boredom.
I. How To Get Rid Of Boredom At Work:
Have you ever gone through a day that you feel like you are just slogging through boring, useless work and the time around you seems not to run? In fact, everyone used to feel like that at least once in the whole life. There are many ways which can help you a lot in jumping start your work and turn your boring days to be more interesting a little bit.
1. Quit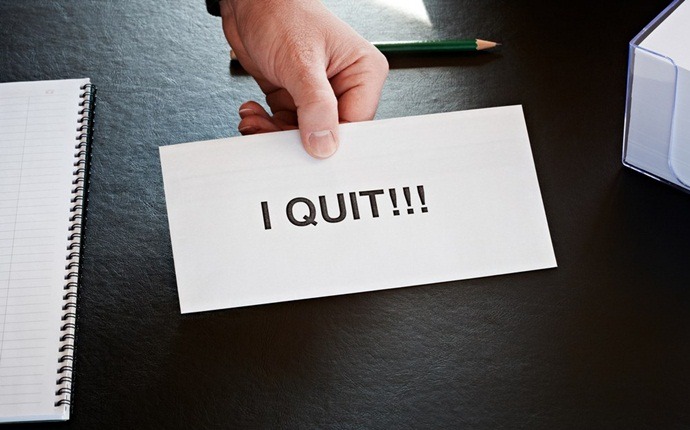 This is the first thing we would like to encourage readers to do if you want to learn how to get rid of boredom and you should do this as it is very simple for all of us as you would never make any mistake at all. This seems to be a stupid ideal, but it is actually the fact that sometimes we need to accept. Quitting something, especially the job, is never an easy task, and saying is always much easier than doing.
Sometimes, boredom is a certain thing that we just have to deal with. Other times, it means you are at a soul-crushing job and you just can quit it for good. If you are not sure whether or not it is time for you to stop what you are doing every day – your job, then you can look at these signs and take some advice of your employer: allow your boss to be aware of your issue. Then, you could get back out there and find another job – one thing you really want to do rather than the old one, and naturally, your boredom would be kicked off to the curb once and for all.
Quitting something is not an easy thing to do for all of us, but it is important to do to kick off the boredom at work forever, try it!
Learn More: 10 Ways To Improve Work Performance
2. Embrace Your Boredom: It Can Help To Increase Your Creativity
This is also an ideal tip on how to get rid of boredom that people should follow to kick off their boredom at work once and for all with ease!
If your job requires you doing any kind of creative or brainstorming tasks, even once in a while, then during that time, you should use your boring spells to boost your entire creativity. You should allow your mind to wander as it could help a lot in boosting your creative ideas. Thus, if later you feel bored, then you should give in to the urge (as long as there is no important thing occurring). At last, procrastination, distraction, and boredom are really important for all of us to leave a healthy life that you do not want to battle them 24/7.
3. Take More Breaks For Web Browsing (Seriously)
There are some risks that as you are feeling bored, you should get tempted to browse webs and waste time. As long as you do not go overboard, it is very good for you to do this and give your brain a good relaxation! Actually, some researchers have discovered that the occasional web surfing breaks can increase productivity noticeably and effectively. After all, it is very difficult for all of us to keep our mind and body focused for eight hours constantly. Thus, how to get rid of boredom? You should make use and utilize your break in wise ways, but do not feel too guilty about heading off to Twitter, Facebook, or your favorite productivity- and tech- oriented websites during worktime.

4. Learn New Skills During Work
If you do receive any new responsibility, then you could learn several new things from that, but even if you are stuck to your boring grunt work, you could learn some unique skills that you are interested in during that time. You could try listening to educational podcasts while doing tasks at work, learning a brand new language by converting the language of your favorite websites or using your break time to reinvigorate yourself with your own project. Some personal projects might even be integrated with your current working tasks – just ensure that you will not break any policy of your company about pursuing a personal project on working time.
5.  Receive Brand New Responsibilities
This is also one of the best tips on how to get rid of boredom at home & at work that everyone at all ages can make use to handle with the boring feeling.
If it is not enough for you to become an unofficial overachiever, you could actually talk to the chief of your company or the leader of your working group and see if you could negotiate a modification in current job's description. This will generate favorable conditions for you to work on your favorite things and fields. Alternatively, see whether or not you could work on other projects that would bring about benefits for the company or institute some kind of "20% time. Heck, everyone can even swap some brand new, more challenging tasks with their coworkers to be always interested in work and tasks.
6. Turn To Be An Overachiever And Achieve Some Bonus Points
This is also a great idea for those looking for easy tips on how to get rid of boredom at work without having to spend too much time, money, and effort so that everyone should utilize it as soon as possible for good!
If your work is too simple or dull, it could not hurt to take some more initiative on a brand new project or take some more notes during that meeting. It will not only keep you engaged but also help to attract your boss's attention and help to increase your score in the eyes of your boss in general. While you are at it, you might desire to do a self-review and find out the professional pain points of your own, which would give you new and extra things to do and say goodbye to boredom during work time.
7. Make Your Meetings Worthwhile
Meeting is really among the most boring parts of people's working day. Half the time the meeting is just a waste of time – the time that people can actually use to do real work. We have talked a lot about how to overcome the boring meeting time, but the most effective thing people could do for this issue is to attack the issue at its source and adjust the ways that every meeting may run. Try talking to your manager and see whether or not you could give your meeting some brand new ways to move continuously and smoothly, and ensure that the meeting has a very special agenda. Heck, even when you take a walking meeting and go outside to have it, you and other people working together with you could always be engaged.
8. Fight Against The Exhausted Sensation And Get Back To Work
Perhaps the major trigger is actually not your work. Maybe you just get trouble with exhaustion and you do not have sufficient amount of energy to perform your working tasks, so your energy and your boredom turn into a vicious cycle. Consuming foods and sleeping properly could support us a lot, but doing some small, simple, and quick exercises could help a lot in getting your blood moving and waking you up as well. Moreover, if your boss would permit you, then you should make use of a standing desk to energize your whole body as well (not including a short power nap).
Still wondering how to get rid of boredom fast? Keep reading!
9. Make Your Cubicle More Productive (And Less Boring)
Maybe you do not believe this, but your surroundings could make a big modification in your moods – and a grey, boring, tiny cubicle is actually not the most interesting work environment. Lighting could bring about a great difference, so you should use one or two lamps or better furniture – especially furniture that is more comfortable. In addition, even just some plants and other decorations could make people more comfortable.
10. Start The Day Off Right With A Better Commute
Talking about how to get rid of boredom, for several cases, the boredom issue does not even start at work – it may start once people start the working day. Whether you live far away or you are stuck in traffic, that ride or drive could be a bear. Fortunately, we have got a guide that could aid a lot in outsmarting the traffic and keeping your mind busy when driving your car (we advise you to use podcasts). If everything above cannot work effectively, then you should try to convince your boss to allow you to work sometimes from home as well — that could help in cutting down on that time-wasting, boring commute.
II. How To Get Rid Of Boredom – 45 At Home Exciting Tips
1. Understand The Value Of Life
If you think for just one second that boredom is just a simple issue, not a dangerous one, just think about how much time you have wasted in life. And if you have imagination and creativity, it would become scary, right?
It is not necessary to have inactivity and boredom in life as you just live once. Life has the timeline that may pass either you are bored or enthusiastic as hell. This world is going to run without or with your presence (for worse or better)
You need to be ready to do as much as possible in your timeline and try a lot of new things. It is fine to take a holiday trip or to lie down lazily, but your life and work need to be progressed and improved afterward. It needs to run continuously but not be stopped, particularly without boredom.
Learn more: 16 best secrets & tips for a happy life
2. Clear Every Unknown Thing
A few years ago, I knew that misunderstanding can lead to boredom and yawning, and I was not sure what was that meant till I skipped 2 words that I do not know in a book.
We actually never like something that we cannot understand. To clear everything out, you should allow your creativity to express itself via visualization.
If you want to know  how to get rid of boredom, to become more creative, and what creativity is, you would know that it has something to do with your understanding and finding how you can find out how to express it like a picture inside your mind. For instance, now I am trying to how you need to clear everything that you do not know and through this writing, I am trying to express every picture inside my mind. Trust me! There would be time to feel bored when I am doing this.
Thus, you should clear everything that you misunderstand and kick off your boredom as soon as possible. In brief, this is one of the most effective tips on how to get rid of boredom that everyone can try making use right from today at the comfort of their own home!
3. Find What Are Thrilling You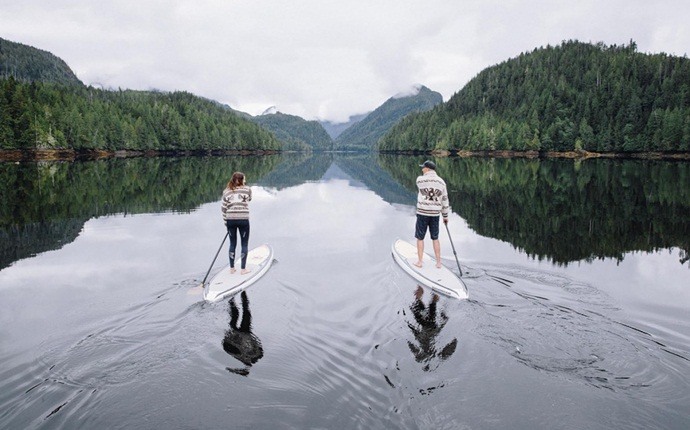 If you feel bored frequently, then you are missing actions. And not every type of actions, but actions with the destination.
Actions without directions and brains would only cause boredom and fatigue. If you try to do all ten tasks at the same time, you would finally finish none of them. That is the reason explaining why you have to concentrate on the direction.
For instance, if I would like to become a well-known soccer player, the I could not improve myself if I choose basketball to play. If you would like to get proper life directions, then you should try to discover what could bring about excitement to your life, and you would never feel bored any other time as life is continuous learning lessons. Michelangelo, an Italian poet, architect, painter, sculptor, and engineer of the High Renaissance who brought about an unparalleled impact on the growth of the Western art, stated that when he was 87 years olds, he is still learning. Thus, if you think that you do not have anything else to learn in life, then you are probably lacking a clear life direction and purposes.
Find what attracts you and pursue it.
4. Bake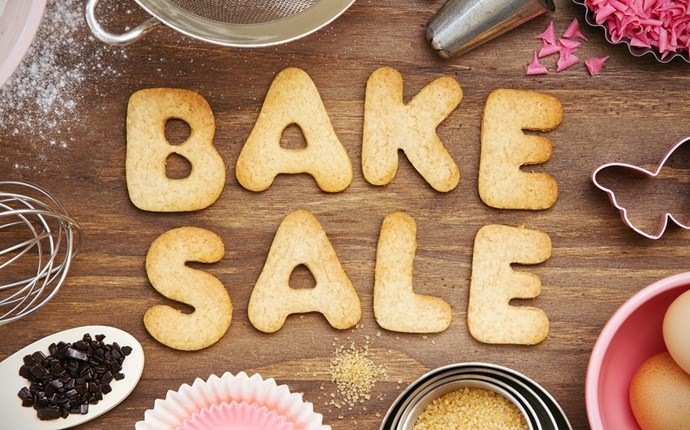 There is something therapeutic about using scratch to bake goods. Learn how to make the perfect pie crust or how to use fondant.
5. Scrub Your Baseboards
Your garage is arranged, your closets are cleaned out, and your cabinets have a new pretty shelf paper. Nevertheless, you should not forget the baseboards as they could make mess up your whole house so that your house would become messy and not clean any more. And believe me that you would be too tired to care about your boredom when you completed your cleaning work.
6. Create A Life Plan
Always wondering how to get rid of boredom? Every business has its own working and trading plans to develop their business, why don't you try doing that? You should start thinking about where you would like to go, how you desire to get that place, and then try formulating a plan to make it happen. As long as you have a visible plan, maybe you will not have any time spending on boredom.
110 Ways to enjoy life to the fullest before you die
7. Scan All Your Photos
One of the most wonderful things about the "cloud" is that people have the ability to access it from everywhere, meaning that people could be able to use it to store many things else besides documents. You can try scanning all of your pictures and back them up to the cloud to keep them safe.
8. Organize Your Important Papers
If there is anything happen to you, would your family members can help you in handling everything which needs to be handled on time? You need to always set your important documents in a tight order — passwords, pensions, life insurance policies, etc. Organizing crucial papers is one of the initial steps that can help you build a hard estate plan. This boring time is ideal for you to start your plan.
9. Update Your Financial Profile
Are you about to get in retirement? Can you still afford to pay for the vacation you are going to take next year or pay for your children's college? Do you know about your real value? Answering these questions would help you plan for your next steps with more ease and there would be no time for boredom anymore.
10. Manage And Adjust Your Budget
Have you ever questioned that where all your budgets goes? The boring time is actually very ideal for you to think about this matter.
Do not miss: Tips to improve your life quality and be happy
11. Update Your Resume
If it has been a long time without checking and fixing your resume, then this would be a great opportunity for you to use your leisure time to update your profile. It would be one step closer to a good apply for an ideal job you desire.
12. Research A New Career
Have you always desired to become a doctor? Work as a doctor or even become a master chef? Or perhaps you just want to start your own business or work in retail instead of insurance. Boring time means you do not have anything to do and you can use this leisure time to find a line to an interesting new career.
13. Start Your Own Blog
Are you a professional in a certain field? Do you know how to fish, paint, or sew? Perhaps you homeschool your kids, you are an avid reader, or you are just the number one fan of TV show, or a celebrity. Whatever your hobby, whatever your passion are, you can start blogging about that — and connect with like-minded people around or online to blog together and create a real network.That's also an effective way on how to get rid of boredom.
14. Plant A Garden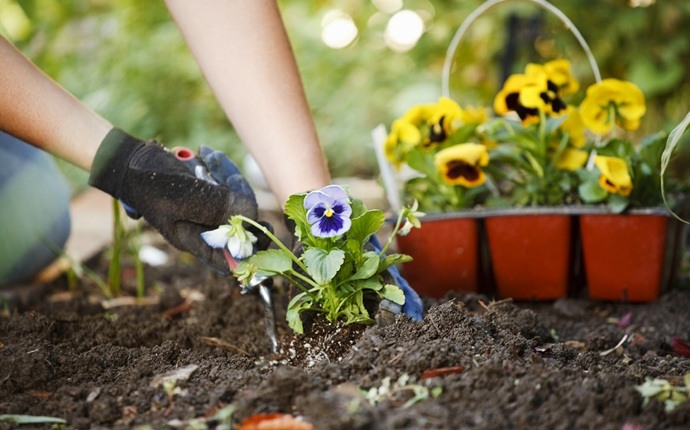 You would be surprised at how much more delicious your food would taste when it is fresh. And it would be good for you to save money as well.
Check out: 25 Habits of happy people that you should learn and start now!
15. Have Sex
Well, we were talking about increased heart rate and moving, so it seems just fitting that I add this suggestion on this list. Actually, can you know a better way else to consume your leisure time?
16. Exercise
Over the past 2 weeks, I have been performing yoga daily, in every morning and I want to confirm that I actually saw a big improvement. However, if yoga is not what you really like to do and you are not jumping down and up when talking about lifting weights, then you can choose another sport of your favorite. You can wash your car, go for a walk, or learn how to dance. As long as your body is moving and your heart rate is increasing, it would count.
17. Get A Massage
If you have already had a massage, then we would not need to explain as you can feel exactly and clearly how wonderful it can work for you. If you have not, then you should try having a massage right from today to understand why it is considered one of the best tips on how to get rid of boredom.
18. Host Your Own Movie Marathon
Choose some of your favorite movies — for example, "Star Trek" and "Stars Wars" sagas. Moreover, you could also choose a theme, as in all Tom Hanks movies, all sci-fi films, or all chick-flicks. You can call your friends, prepare favorite snacks (for example, popcorn), and settle in.
19. Clean Out Your Inbox
If you have been using just a single email address for a time period of over ten years, then maybe you have to check hundreds of emails per day, including many junk mails. It needs not to say that is easy for your inbox to get out of control. If you are among people who are facing this situation, maybe this boring time is perfect for you to get your full mail control again. Delete all junk mails, and then move the rest — either into the trash or folders till your inbox is empty. You would be surprised at how free it is when your inbox is empty.
20. Research Your Family Tree
Maybe you are a family lover and this is also one of the most interesting things you can do in your free time instead of fall deeply into a bunch of boredom. In fact, this is a fantastic way for you to consume time. You can imagine this like when you surf a topic, and then it would end up with 20 sites later and more. Genealogy is similar to that, but instead of sites, you are checking out to know more about your ancestors.
21. Connect With Someone From Your Past
Are you one of those having all old friends on social network, but now and then, beyond the friendly "Like", you rarely ever keep in touch? That is a real shame. Thus, do not just keep them like "those people" yet try to reconnect with your friends from the past and check out if that friendship could be reconnected. Worst case scenario, you would commonly find that there is nothing for you. However, who knows? You can even find out some new friends on Facebook and other social network who can help a lot in killing your boredom.
22. Rearrange Your Furniture
Do you want to change your room or house decoration but the price is really not affordable for you at the moment? Switch it up. You just need to try moving your couch, change the positions of your wall paintings, and set up some flowers, and here – your new-like room appear!
23. Reorganize Your Junk Drawer
In general, anyone of us has at least 1 drawer at home that is not used for a certain purpose like others yet just is for storing all small "stuff" that we do not know what to do with. You can keep the junk drawer altogether and do not have to throw it out, but you really need to at least organize it so that you would be able to find things you need next time with more ease when you need them.
24. Clean Out Your Closet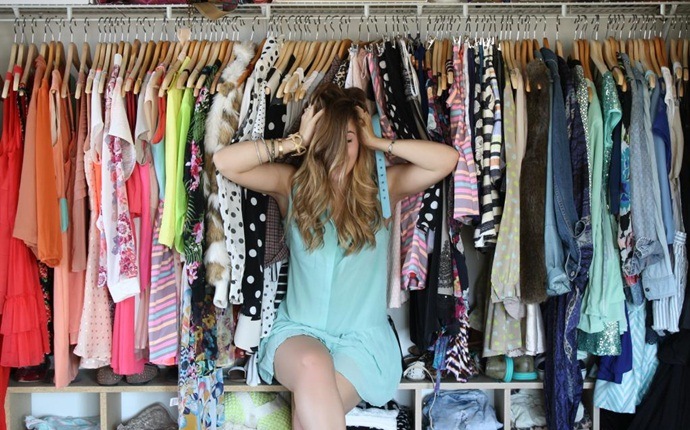 Maybe you are not a tidy person, so your closet may contain several things, such as Barbie collection, cheerleading megaphone, mementos from the kids, or linens. Certainly, a closet must contain shoes and clothes as well. However, on the bright side, you should use your leisure time to clean your closet out regularly because you will almost always find things that you even had forgotten about. That is the reason why this is one of the most effective tips on how to get rid of boredom – you would be able to find some forgotten treasures as well.
25. Replace Your Shelf Paper
Shelf papers are among those things that nobody may think about till they check out the cabinet door and notice some shabby remnants of something installed over ten years ago. Therefore, when facing a boredom time, you should start finding and removing old stuff on the shelf paper and organize a brand new shelf paper. It is not expensive, and it would definitely make you focus your mind on other things rather than the feeling of boredom.
26. Change Your Hair Color
This might be more of a girl thing, but you can try brand new hair colors to feel new about yourself and get rid of boredom effectively. You do not need to try some drastic changes, just gradually change your hair to another dark color, for example. Just a little change of your hair would make your boredom go away. Every now and then, it is always fun to try something new to answer how to get rid of boredom. And it would be also another amazing difference in your feeling when you change just a mane.
27. Paint A Room
Say goodbye to any neutral color, and start thinking about greens and blues with some yellow splashes or try going bold with red, white, and black. Moreover, if you look for trying a really adventurous feeling, you can search on google for strange and funny ideas.
28. Educate Yourself
Another tip on how to get rid of boredom is to go back to school and try an interesting online or self-study program. There are many free studying programs now, so there would be no reason for you to limit your horizons.
29. Volunteer
Have I ever mentioned this one before? If not, here it is. Whenever you find out that you are bored on a frequent basis, then you should find out a real solution that could be more long-term, and volunteering is actually an ideal method to kill your leisure.
30. Take Up A Cause
If you are facing signs and symptoms of boredom, perhaps you just need to find something to feel passionate about.
31. Write A Letter To Your Congressperson
According to all political commentators, Congress has their actions basing on the ideas and opinions of the People. Do not know exactly if it is true or not, but if we can believe the statistics, then about 92% of us are unhappy with our own performance. There are many feedbacks that Congress has apparently not heard yet. Therefore, maybe it is time for us to speak to our mind.
32. Cook Something New
No, I do not mean another kind of common dishes, such as hamburger. I mean that whenever you feel bored, you should find out a brand new recipe that could require a lot of your efforts, preferably something that is not very familiar to you and could require more "art" with more attractive decor. Stretch our taste buds, and then we would find you like it.
Still wish for more tips how to get rid of boredom? Keep learning:
33. Take A Nap
If you are already a person who really loves having nap daily, then this suggestion would be not the thing you need to keep reading for. Now it is time to do something else. However, feel free to snooze a little bit. If we all had a nap in the middle of the afternoon and snack on a daily basis, then everything would run better than ever before for us.
34. Clean Out The Garage
Perhaps this is actually more than a simple thing that you can complete within just one day, but imagine how wonderful you would feel when everything is done by you. You can try using plastic tubs to store all stuff and mark every box or tub prominently to be able to find them with more ease. Then next time you need to decorate your home for holidays or find a yearbook; for example, then you will know exactly their position.
35. Tackle Your To-Do List
This is actually one of the most effective tips on how to get rid of boredom at home that you should never skip for good!
This is actually a good mental list that marks small things that you need to do in someday. Well, when you feel bored and do not have any exact thing to do, then don't wonder how to get rid of boredom anymore. This is the perfect way for you to kill leisure time. Wash your car, clean your house, check out the oil in your car and take the comforter to the dry cleaners.
36. Take A New Hobby 
When we are kids, we find the whole world to be interesting and amusing. Every day we come across something new to learn as well as experience. Everything becomes a game and fun in our eyes because we are curious about the life and want to learn more from it. Thus, in order to know how to get rid of boredom, then why don't you take a new hobby or learn something to rejuvenate your brain cells and make you energetic and fresh. It will wipe out boredom and lethargy. You can learn to paint, cook, dance, sing or learn a new language. If you are enough adventurous, you can try hiking, skiing, mountain climbing, and so on. Whatever you do, you should make sure that you love it thoroughly. You will automatically find your own life full of joy and fun.
37. Make A Wish List

It is never too late for you to make a wish list. By creating a full list of the interesting things you wish to do or always wanted to do but do not have any chance to complete.
This can even be a crazy list of the weird things that you always desired for. Once you note down the paper, you will not feel bored again.
38. Keep A Journal 
Keep a journal to discover more about yourself. Creativity will kill boredom. Your topic could be "Why I am bored today". That way, you will understand more about your feelings and your mental health.
39. Change The Way You Look At Things
For example, rather than thinking that work is something that you have to do each day to make money and survive, you can think it in a different view. Work supplies you with the chance to develop and practice various skills, contribute to the society and grow relationship skills, help other people, make money, and find meaning in daily life. Fact is, negative thoughts will make your work boring, while positive thoughts make it exhilarating. When you change how you look at things, then the things you look at change.
Check out: how to think positively
40. Figure Out What You Really Want To Do 
Boredom usually masks a problem where you want to do a specific activity but something is preventing you. It can occur when you want to watch the TV show you love, but the cable is out. Thus, in order to know how to get rid of boredom, once this occurs, the initial step to kill boredom is to simply recognize what activity you want to do.
41. Socialize 
The easiest way when it comes to knowing how to get rid of boredom is to go out and meet your friends. Make new friends. Boredom could usually disguise a lack of social connection and energy. Even when you could not see how to meet new people in your local and your mates are busy, you can still go to any online forum that shares your interests.
42. Reduce Distractions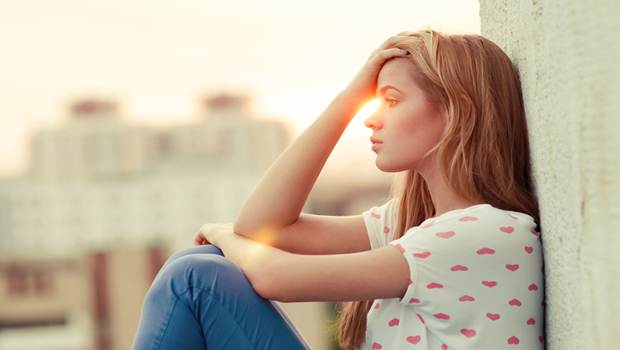 Sometimes, boredom could happen as people are doing a low value task such as random internet surfing or watching TV shows that are not attractive. In fact, distractions could be a black hole which provokes you into such a prolonged state of disinterest. In that case, you had better switch off the computer or television and begin moving around till you find something better to attract you.
43. Become Your Own Cheerleader 
Some people feed bored because they are not confident. That sounds strange but it is real. Who wants to work hard towards a target when you do not belief that you can do it? Therefore, you had better spend time reviewing your wins and strong points so that you could restore or build your confidence and keep moving.
44. Meditate 
Another tip to know how to get rid of boredom is to take advantage of meditation. This has become a default activity of many people with extreme boredom. Through meditation, you can find calmness and feel relaxed without any boredom because your mind and soul are focused when meditating.
45. Pamper Yourself 
The last tip on how to get rid of boredom is to pamper yourself. Just simply take a few couples of hours for yourself, put on a natural face mask that will help you improve your skin condition, change your look and be more attractive. Do not forget the background music and the candles as well.
Of course, you can get rid of boredom by watching some humorous movies but if you love those quiet movies, you can opt for drama genre which will help you deal with your boredom at home.
After reading this entire article and learn things about solutions for the boredom issue, I would like to encourage you and my other readers to spend time reading another article named List Of Tips On How To Treat Mental Illness Naturally Without Medication. This is actually an interesting article that comes to help people at all ages cure mental diseases right at the comfort of their own home so that readers like you should not skip this article, but read and follow all treatment tips and techniques it reveals for good. In fact, the information and knowledge revealed in this recommended article is proven by science and will not require the use of any drug, pill, or medical intervention so that you should feel secure about it!
This list of tips on how to get rid of boredom is actually a useful list for those looking for natural methods to gain their spirit and inspiration so that everyone who is suffering from the boredom in life and work should read and follow for good.
Which options would you choose to get rid of boredom? Share your ideas with us by dropping words below this lifestyle post. We will feedback as soon as possible.
Some articles about mental disorders that you may be interested in:
Facts About Depression And Anxiety
List Of Mental Health Disorders In Children Parents Should Know
62 Signs And Symptoms Of Depression And Anxiety In Men & Women
List Of Good And Bad Foods For Depression And Anxiety
8 Physical Symptoms Of Depression In Men And Women
Want More Content Like This In Your Inbox?
Join The Discussion