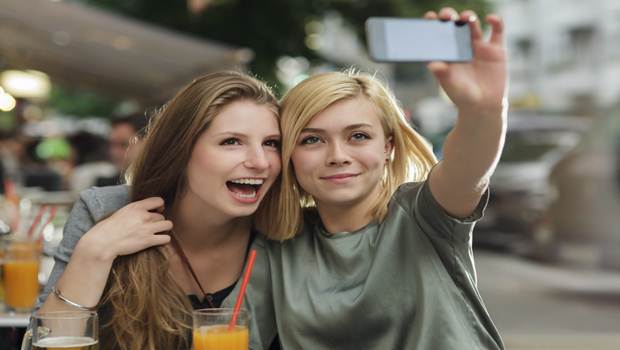 The selfie has become so ingrained in recent days. Admittedly, we are living in the age of the selfie and also wefie. Even, this word was officially added to the dictionary. So, it is time for you to learn how to take good selfies so you guys and gals can be able to take perfect selfies like models with ease.  Check out from VKool.com!
How To Take Good Selfies – 9 Basic Tricks
1. Check Yourself Out 
The first tip is to check yourself out if you want to get good selfies. Have you ever snapped a pic assuming your hair as well as makeup was on point only to find out that you have smeared eyeliner? Obviously, you could remove the photo and take another one, yet you may want to check yourself out first so you will have many good selfies to pick from.
2. Choose A Good Angle
Rather than taking a photo head-on, you should experiment with different angles to show off your own features. If you turn the head a few degrees to the left of right, the features then will appear less flat. Keep the camera slightly higher than the head so that it is pointing down right on you.
That way, your eyes will look bigger and you also avoid "pig nose." Other ideas for finding a good angle include:
Acknowledge your own "good side" and take a pic from that side of the face. It is the side of the face that looks most symmetrical and balanced.
Angling your camera slightly above yourself and take a snapshot of the face along will highlight your own cleavage. Because this position is rather unnatural, odds are, you already know what that camera will concentrate on when taking a selfie like this.
3. Show Something New
Another tip on how to take good selfies is to show off something new like a new haircut or a new pair of earrings, then you should make sure that you frame the pic in such a manner that stresses on the new feature which makes you excited. For instance, if you want to take a selfie that shows off your new hairstyle, then you should choose the most flattering angle. In case you want to show you mustache, then you should show the mustache straight-on. Or, you can also take a selfie while holding a new stuff you have just bought.
To discover other tips to take good selfies, How to Take the Best Selfies is the best guide you should read now.
4. Lighten Up 
When you take a selfie, or any photo, then you need to have good lighting. You could not show your silky hair, makeup, or a new outfit in bad lighting as it is unflattering and distracting. Sure, you could strategically hide such a blemish with a shadow, yet avoid choosing the lighting setup that is too dark or too harsh. And, even when you plan it that manner, your vision may not translate well to the pic.
5. Background Check 
Another crucial factor in taking pics is to pick a clear, good background. Background plays a basic role in creating a good photo in general. You want your photos to capture the real you, yet no one needs to see your old Starbucks cups, your dirty laundry,  or unmade bed. Thus, you had better check your surroundings to have a clear background prior to take photos. Look for those textured curtains, solid colored walls or any other place with no clutter.
Check out: tips to declutter quickly
6. Focus On One Feature
If you plan on doing a closeup of your own face, then consider glamming up a single feature whilst downplaying the others. Particularly, this works well when there is one feature which you are very pleased with. For example, if you love your lips, then wear your favorite lipstick while keep your skin and eyes fairly natural. In case you feel pleasure with your eyes, then go for your beautiful mascara and also complementary eye shadow whilst still keeping other features of your face natural.
To discover other tips to take good selfies, How to Take the Best Selfies is the best guide you should read now.
7. Be Still 
An obvious yet challenging tip on how to take good selfies is to be still while taking photos. This is important because as taking a selfie, you could not rely on anyone else. Just two hands to snap the pic. You are trying to pose, warrant that you are in good lighting set and keep arms still concurrently.
8. Take More Pictures 
When taking selfies, the more pics you take, the more options you have to opt for. Do not expect to get pic the first time. Even the most effortless- looking pics still take preparation and time. Therefore, you should not be afraid of taking tons of pics so you will have the best possible pics to opt for.
9. Be Confident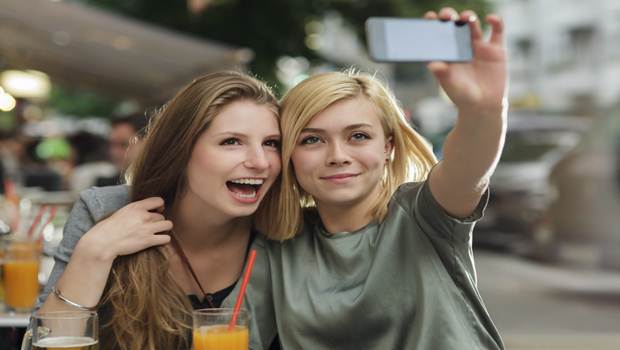 The last but not least important trick to take good selfies is to be confident. Remove some of the pics that you do not like and make use of a filter to get a cool vintage feel. Yet, using a filter does not always mean you need to hide something or you are not being the person you really are – it could add something special to such a plain photo.
However, of course you could use a professional filter to give yourself a blur out blemishes or any other great glowing skin effect.
After reading 9 best tips on how to take good selfies, which ones you are missing out?  Remember, keep it all as natural as possible or you will look like a try-hard. Then again, that is what selfies are all about. Share your thoughts with us below this post to add any photography techniques to this list. We will answer all as soon as possible.
To discover other tips to take good selfies, How to Take the Best Selfies is the best guide you should read now.
Want More Content Like This In Your Inbox?
Join The Discussion