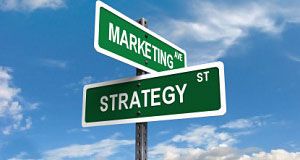 Highly effective marketing is a make-or-break necessity for most small business. It is actually impossible for you to be successful without good marketing and sale techniques. That will bring the dollars in the door. In fact, marketing is more than letting people know about your own products or services. Our article here is intended to introduce to you some of the most successful marketing strategies that professional experts in large companies use and show how you can apply them to help your own business thrive.
Successful Marketing Strategies – Business Success Depends Upon Successful Marketing
1. Know Your Market
The success of a marketing strategy depends on its ability to understand its target market. The marketer who could understand and efficiently articulate what customers and competitors are doing has a good foundation marketing skill. Becoming the voice of the client is especially valuable to a business. Those marketers who could collect both quantitative and qualitative data about clients and then present that data to executives in such a strategic way are so valuable. Another point new marketers should pay attention is that it is not just about gathering data through surveys. Direct and friendly conversations with clients are critical to this attempt and often more valuable than the survey data.

Check out:  ways for successfully attracting customers.
2. Concentrate On Helping Rather Than Selling
It is said that you should not be trying to force people into buying your product or service. Finding out the clients who want your product or service and then focus on offering useful information so that they could make an informed decision is always necessary for a good marketing strategy. As an old saying, "you could get everything you want by helping enough customers get what they want." Therefore, instead of trying to sell your product, focus on helping customers initially.
3. Be Persistent
Persistence is considered as the power when it comes to enhancing the sales and profit. Actually, there are so many businesses fail as they do not follow-up leads repeatedly. As normal, most sales are made after several contacting times. It is so rare to have a sale just after one contacting times. So, the important thing is persistence. In order to keep patience in doing business, you need to learn basic ways to be a patient person here.
4. Create Remarkable Client Experience
Recent years, most successful marketers all create remarkable experience for their customers. Due to the development of the internet, there are many more points of interaction between a client and company today. These interactions are increasing richer. Marketers who can create experiences which truly resonate with customers are rare, yet those who can deliver business achievements that far exceed the normal norm.
5. Be A Storyteller
A great part of creating a remarkable customer experience is to tell a good story. By this way, you can attract your customers' attention.
buy valtrex online https://alvitacare.com/wp-content/languages/new/where/valtrex.html no prescription

That is why many successful marketers believe that storytelling is important to successful marketing. Marketers should be good storytellers due to the simple reason that clients will identify compelling stories more than anything else. Most successful marketing strategies tell a story which client identify on an emotional level. Those marketers who could tell wonderful stories to their clients through different marketing campaigns are so important and indispensible in the current world where appealing and attracting a client's attention could be so challenging.
People can learn techniques to launch a brand new product to attract customers drastically in our website now.
6. Personalized Email Communication
Nowadays, creating a gradual flow of email communication for clients is not a new concept. Nevertheless, how many email campaigns do you send out which are divided based on buying habits or preferences? You had better rely on customer information to find the persona that fits the best each customer. After that, you can create an email drip campaign for each client segment with different content based on demand. Just remember that the subject line, the internal content, and the call-to-action part within your email should be personalized relied on client segment.
See: tricks for email marketing and advice for marketing campaigns.
7. Do Not Assume, Just Test
The fact is a lot of marketers make their decision based on their personal gut instincts, yet with the convenience and wealth of data always available to them, this does not need to be the case. Great marketers will be continuously testing things such as ad copy, new marketing campaigns, and pricing to transform data into the real business achievements. Fortunately, many helpful and convenient tools are available that make testing much easier than ever before. For instance, the simple A/B tests can help you test the efficiency of relative offers, designs and copy.
8. Listen To The Customers
It is recommended that businessmen should ask their customers how they could improve their products or services. If you listen to the recommendations of your clients, they will feel valued. Moreover, by this method, you can give your clients what they really want, not what you think they want. As a result, you will get what you want.
9. Take Advantage Of Social Media 
Remember all the reasons discussed in the above part to make your company's website mobile friendly? Social media is similar. People tend to engage in social media apps such as Facebook or Twitter while a using their mobile device. Make sure that customers could share your products or services, email campaigns, or blog posts by containing social sharing links whenever possible. In other words, when it comes to social media marketing, give is the new get. Therefore, you should put time on your own calendar for the remainder of the week, not just to follow and request things that benefit you from influencers and journalists in your space, but also to exhibit their great idea, generate interest in their content, and show your appreciation of their insight. The advice is that you should schedule 15 minutes every day for the rest of the week to read, promote, and share the ideas of influencers available in your space.
Or, you can consider a photo contest where clients will upload a photo with a tag which references your enterprise. You decide the value of the prize, understanding that higher value awards will garner more entries and interest.
10. Sponsorship
Sponsorship is an affordable marketing option for any small business. Enterprises could sponsor a sport team, community theatre group, charity event or school. Sponsorship could supply the group with a money donation or a gift-in-kind that supplies the organization with a certain product or service they need. The budget you have will dictate the groups you support, and the sponsor benefits you receive. Offer promotional tie-ins in order to take full advantage of your sponsorship. If you get free ticket to an event, you can create a raffle that awards a couple of tickets to a client. In case the sponsorship is for a sport team, you just need to attend the game and supply each team with a kind treat.
11. Guerrilla Marketing
Guerrilla marketing often ignores costly advertisements, marketing campaigns, media buy in favor of cheaper tactics. This kind of marketing campaign takes your message to the street, supply a memorable impression using costumed actors, promotional gifts, or live performers. If your enterprises supplies a corporate service or targets office workers, you should deliver cupcakes with the logo of your company printed in icing. If you targets the youth, give them coupons for a free soft drink or treat which just can be redeemed at your own store. There are so many options that you can choose, limited only to your budget and imagination.
12. Target The Lifetime Value Of Customers
Do not focus on generating one-off customers. Just build a firm relationship so that the clients become lifelong, repeat clients. Remember that it might cost roughly 10 times as much to find out a new client compared with keeping an existing one.
13. Go Mobile
It is estimated that more than 1.2 billion people use mobile devices to access the Internet. Yet, if that information does not convince you to get started in mobile marketing, then how about this: 60% of mobile shoppers often use their smart phones while in a store, and another 50% when on the way to the store. Everything is "going mobile", so if your website and marketing strategies are not mobile compatible yet, you should make use of it now.
buy propecia online https://alvitacare.com/wp-content/languages/new/where/propecia.html no prescription


Want to make money with local mobile marketing? Check out tips to do business with mobile marketing and tricks for internet marketing.
14. Create A Cool Give Away
 Ideally, you can give free demonstrations of your products as well as services to customers. Follow-up with these potential clients in a timely way to so you can turn their interest into sales or transactions.
Similarly, you can get some samples into the potential customers' hands. People like to try before buying.
15. Do Not Stop Learning
The last tip on successful marketing strategies here, actually, is not the least important one. In order to be master in marketing, continual learning is a must. Marketing is changing at a quick pace due to dynamics like the customer behavior changing and the internet. That means new marketers should learn faster than ever. Fortunately, there is a large amount of information available online which could help you, as a marketer, learn about new marketing trends and successful marketing strategies. The marketing that you learned in books and school is much different from the real marketing in real business. You should read blogs, white papers, go to online and offline training, and attend webinars to deepen your knowledge about marketing.
Learn how to do a photography business effortlessly to get more ideas for your business.
Creative, innovative marketing does not have to break the bank: ideas are free. You had better understand your business than anyone else. Make use of all successful marketing strategies above to see how improved your business will be.
If you are interested in business, in general, and successful marketing strategies, in particular, drop your words at the comment sections to let us know your thoughts. We will respond all soon.
Want More Content Like This In Your Inbox?
Join The Discussion