Nowadays, online shopping is convenient, easy, and quick. Yet, before you start adding items to your shopping cart, just keep in mind that you are up-to-date and also own the latest web browsers, security tool, and operating system. Here, we offer some web browsers online shopping tips that allow you to protect yourself when shopping online.
13 Online Shopping Tips – Let The Online Shopping Begin
1.      Shop At Secure Websites
First and foremost, it is necessary for every shopper to choose a secure website for shopping. How could you tell if a certain website is secure? Keep in mind that before entering your financial and personal information to make certain online transaction, you should look for some signs of a secure website.
Normally, secure websites use encryption technology in order to transfer certain information from your own computer to the online merchant's computer. Here are some tips for you to check out whether that website is secure:
Look at the top of your screen – the address bar – the "s" displayed after  indicates that website is secure. Usually, you will not see the "s" until you really move to the page of order on that website. This indicates that the purchase is encrypted or secured.

One more tip pointing out that website is secure is looking for the closed padlock shown on the address bar. In case that padlock is open, then the website you are entering might be not a secure website.
2.      Protect Your Own Personal Information
When making a purchase online, keep alert to the types of information being collected to finish the transaction. Remember that the vendor requires some necessary information. You only need to fill in that required fields on the checkout form. However, before entering your personal information, check the privacy policy of that website. Be sure that you understand clearly about how your personal information would be stored and uses.
3.      Do Not Shop Publically
If you plan to do any shopping online, then do it at home. As at home you can shop in your pajamas and do it whenever you want, night or day. When you are using a public computer, such as at a cyber coffee shop, at a library, or at work, you will not be able to control over who might use that computer as well. Also, you cannot control over whether there is any spyware in this computer or not. Be sure that your own device or computer is set in order to prevent the automatic connection to Wi-Fi hot spots. So, shop at home because it is much safer. Just secure your home Wi-Fi. Ensure that you can control who has administrative access, and any users on your current network authenticate with a unique and strong password.
If you want to discover other safety tips for shopping online, you should read the Scam Proof Your Online Shopping book.
4.      Research The Website Before Ordering
Do your shopping with the stores or companies you already know. In case that the company is not familiar, just do a research at home before buying items. If you decide to purchase something from an anonymous, then start out with a cheap order to study if that company is trustworthy.
Those companies which are reliable often advertise their physical business address or at least the phone number, either an order line or customer service. If possible, try to call the phone number and then ask some questions to identify whether this business is legitimate or not. Many companies offer a live answering service, particularly if they do not want to miss the orders. You should ask how the store deals with returned merchandise or complains. Just check out if it provides a full refund or just store credits.
You could also research a store / company via forums involving in the items or services you are going to order. But beware of the honesty of comments and compliments on those forums
Check out: a list of tips for e-commerce websites
5.      Beware Of Cookies As Well As Behavior Marketing

A lot of online merchants and other websites watch your shopping and surfing habits by applying "cookies" which is an online tracking program attaching pieces of code to your Internet browsers for tracking the sites you visit when you search the web.
These merchants use the cookies to realize you and boost your shopping process for next visiting times. The cookies can be refused, yet the tradeoff might limit those functions you could perform online and prevent you from purchasing online.
6.      Use Safe Payment Methods
Credit cards are currently considered as the safest method as they enable you, as a buyer, to seek a credit from issuers if the item / service you order is not offered or is not what you order. In other words, credit cards have a monetary limit of which you are responsible for paying. Many credit card companies offer protection against purchases made without your consent and have special clauses to include online purchases. Never send cash by using the money-wiring service or through email as you will have no recourse if there is something wrong. Do review the return policies. It is better for you to order products of the company with no-hassle return policy.
Want to improve your credit scores dramatically? Check out the ultimate report loophole guide now.
7.      Look For Coupons, Or Discount Codes
Applying a coupon or discount code to your order could help you save a significant amount of money or shipping costs instead of normal fee.
Nevertheless, beware that the items coming with the coupons or discounts are quality so that you will avoid getting defective products.
People can read on unique ways to get loans easily at here.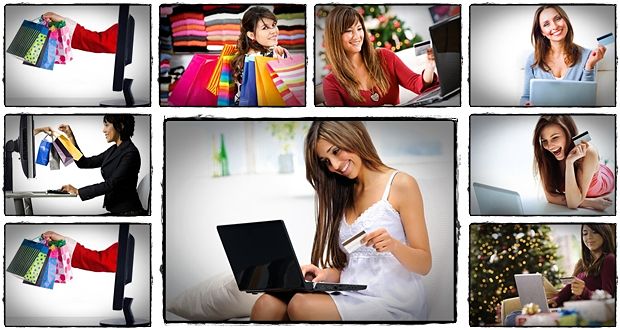 8.      Need To Create Password For The Site? So, Make It Unique
It means that you will be often asked to create an account plus with a password when purchasing. You can choose not to do this, if you do not use this website regularly. In case that you do not create an account, just make sure to use a strong as well as unique password.
If you want to discover other safety tips for shopping online, you should read the Scam Proof Your Online Shopping book.
9.      Always Print Or Save Copies Of Your Orders
After placing your order online, normally, you will receive a confirmation page that displays your complete order. That confirmation should contain the cost of your order, product information, your own customer information, and confirmation number. It is recommended that you should printout or save a copy of that web page(s) which describes the product /service you purchased and the page which shows the store / company name, phone number, postal address, and legal terms like return policy. Then, keep it for your own at least the period protected by return policy.
Also, you will get a confirmation email by that merchant. Be sure that you save or print that email message or any other email correspondence with that company.
If you want to know detailed steps to get rid of cheaters, then you should not skip the guide of beating cheating.
10.     Shipping Facts

When it comes to online shopping tips, you cannot overlook the role of shipping costs. In fact, under the law, most company must ship the order within the period of time stated in the advertisement. If there is no time frame stated, correspondingly, that merchant must ship the item you ordered within 30 days or give you the "Option Notice". With this, you can have a chance to cancel your order as well as get a prompt refund or approve to the delay.
Ask yourself some questions below:
Are there options for shipping?

Does that site tell customers if there are geographic restrictions or any other similar things for delivery?

Who will pay shipping cost?

What are the shipping as well as handling fees?

Are the shipping and handling fees are reasonable?

What does that site claim about the shipping insurance?
11.     Do Not Click On Pop-Up Advertising
When surfing web for online shopping, there might appear a browser window pops up which might promise bargains, cash, or any gift cards in exchange for filling out a certain survey. So, in that case, just close it by pressing Command + W for Macs or Control + F4 on the Windows devices.
12.     If  You Doubt, Throw It Out
Many links in tweets, email, posts, or online advertisements are usually the manner cybercriminals compromise your own computer. If it looks so suspicious, even when you have already known the source, it is best to delete them or if not, mark them as junk emails.
13.     Change Up Your Passwords
With clients who are asked to memorize a lot of passwords for different merchants,  retailers, banks and accounts, it seems impossible to memorize all of them, particularly if they usually include mixes of letters and numbers. Therefore, either keep track of in a secure document, base on mnemonic devices to improve your memory and retention naturally, or take advantage of other clever strategies. Yet, above all, do not stick with short or simple passwords which are easy to guess.
If you love Internet or spend much time on surfing Internet, then you can refer tips to watch wonderful movies online now.
Be smart, be safe, and know what website and what cases you should pay off. All of the above online shopping tips help you protect yourself from scams and have safer online shopping.
If you feel this article of online shopping tips are useful for you, then leave all of them at the end of this post. We will answer all soon.
If you want to discover other safety tips for shopping online, you should read the Scam Proof Your Online Shopping book.
Want More Content Like This In Your Inbox?
Join The Discussion