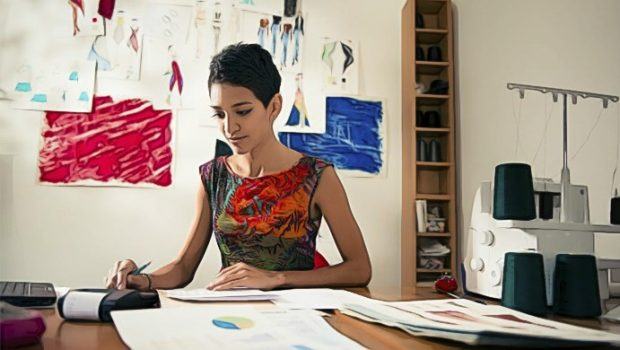 Are you thinking of tips on becoming a fashion designer? Fashion design is a profession that tends to attract people at an early age. However, there are many factors of the profession and many knowledge to know about what it will take to forge a successful career in this field. To be a fashion designer, particularly successful fashion designer, apart from a good eye for color and shape, or drawing skills, you need to consolidate many skills like pattern cutting and sewing. Also, you need to be able to spot trends. This article is designed to give you all necessary information on how to become a successful fashion designer that can help you start a fashion design business in the near future.
How To Become A Successful Fashion Designer – Read On The Road To Success
1. Get Educated
Becoming a fashion designer does not necessitate a good diploma; however, it is a quick way for every fashion designer reaching their success fast and firmly. The question is whether an university diploma is essential for fashion designer to become a successful fashion designer? In a word, yes. No matter how talent you are, the world of fashion is so competitive; thus, your education will make you more outstanding than equally qualified designers.
There are very few those fashion designers who do not have degree are successful in their field. In fact, several famous fashion designers combine their bachelor of fashion design with a marketing, or business degree. Especially, the majority of designers always gain a goal of running their retail stores or their own label. As a result, the role of degree is very important for the success of a fashion designer. Apart from teaching you the craft, a professional school can also add credibility to your resumes.
There are a lot of universities which educate the fashion students, yet just a handful of them has reputation. Learning on those universities can help to push your career fast. Obviously, in order to enter these universities, you must cope with the high competition and they are very selective. Applying this by creating your portfolio of drawings of your own designs. "We cannot teach you how to be creative, so you have to bring your creativity to us and let us lead you on your way" says Carol Mongo.
Discover more useful tips on how to become more confident and detailed guidelines to improve self-confidence to help you get closers to the potential employers now.  
2. Get The Internship
In reality, fashion designers could learn the necessary skills via internships with manufacturing or design firms. Many designers can get precious experience of working in some fashion houses, as a custom tailor or a personal stylist. Through this experience, you can develop your marketing skills and sale skills when learning the styles and fabrics will be good towards different people. Designers can get exposure to potential bosses by entering their amateur contests. Due to the global fashion industry, the experience at international, famous fashion centers, like Paris or Milan, will be very useful for you.
To become a successful fashion designer you will need more useful advice from fashion luminaries who can reveal how to start & run a successful fashion business. Here is the best fashion designer guide you should read.
3. Create Impressive Portfolio
To build an impressive portfolio, fashion designers should have some experience in sketching. You can take part in art classes in order to understand the proportion and form. The best manner to create a stellar portfolio is concentrating on each of your project and completes it as if you are presenting your work to a potential employer. Consider your tasks in school as unique opportunities to motivate your skills and creativity.
The portfolio also shows off your strength and the sense of the aesthetic, the sense of proportion and balance, and the appreciation for the beauty. To a successful fashion designer, the strong presentation skills and sales skills are extremely necessary so that you can persuade your clients to purchase your designs. Therefore, your portfolio also needs to be show the firm understanding of communication and collaboration. This being said, the portfolio plays an important role in assisting fashion designers in getting a good job.

4. Expand Your Horizons
You will never be able to get to where you want if you just stick to the comfort zone at all time. The ultimate tips on how to become a successful fashion designer that every of you need to know is to branch out. That means you need to take sewing or pattern-making courses to develop your skills in designing software programs, go to trainings or seminars on the subjects you are pursuing. Keep up with the current trends, browse the website for discovering what the controversies are currently being in fashion, what is in pop culture, and much more. However, you need to find a balance between your innovative ideas and the new trends. This is extremely important in how to become a successful fashion designer. You need to know what you are getting into and what the competition you have to cope with. The fashion industry might appear glamorous, but it requires from you hard work to reach the top level.
To broaden your creativity in fashion designing, you should check the guide of unique painting ideas that can help you get more knowledge about some kinds of art.
5. Choose A Strategy 
There are a lot of ways that you can use to embark your fashion career because there are also a lot of styles of designs. The empire of Ralph Lauren's Polo was built based on a small tie collection which sold to Bloomingdales. With Helmut Lang, he could not find out the T-shirt he wanted, so he opened a clothing store for himself. Therefore, it is necessary for you to decide what your stating point is in order to achieve success.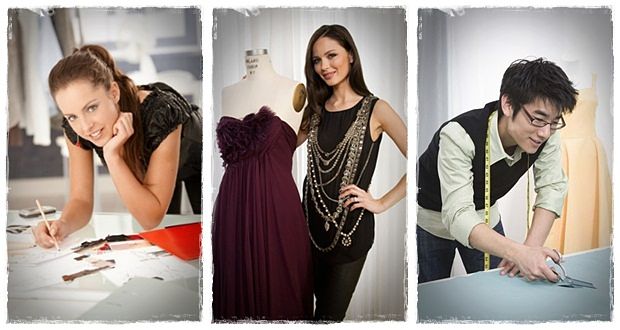 Specifically, you need to define what type of designing you want to undertake lifelong. Do you have passion of haute couture, fitness or leisure gear, or ready-to-wear? Each of these niches has pros and cons that you need to discover before reaching your final decision on which way to pursue. In detail, if necessary, you should choose the sub-set areas for your designs. Do not over extend yourself at the first step; just try to specialize in one area, then if you have a good foothold in this market, you can experience other areas. For instance:
Daywear for men/women

Eveningwear for men/women

Sports/leisure/fitness wear

Knitwear

Bridal wear

Accessories

Adventure, outdoor, or outerwear

Costume design for movies, theatre, retailers
6.  Decide Whether You Want To Work Solely Or Take A Company Job

  It is really important than anything else. Once deciding whether you should work as a self-employed designer or for a business owner, you need to classify the pros and cons of each one. When starting out, learning from your mentor will bring benefits to you.
If you work for a fashion design house, you deadlines are an inevitable factor of the fashion world, so you need to prepare your emotional health and the ability to cope with pressure in order to achieve your purpose.
If you are your own boss, then you will have more creative control and be more flexible in working. In other words, this also comes with various responsibilities that you need to accumulate knowledge as well as experience for doing well.
To become a successful fashion designer you will need more useful advice from fashion luminaries who can reveal how to start & run a successful fashion business. Here is the best fashion designer guide you should read.
7. Be Prepare Financial Astute To Run A Design Business
You might be exceptionally creative; nevertheless, you need to be definitely certain that if you run a fashion label, it is necessary for you to be business savvy. Understanding the number, data, and the invoices that keep piling up on your table is essential for those people who want to be a successful fashion designer by running their own business. In case that you hate this side, look for work as a fashion designer with a fashion house instead of running your own label. However, sooner or later, if you want to reach the real and top achievements, do not overlook the chance to open your own label.
So, the question now is what type of trader you would like to be? May be it can be a partnership, a sole trader, incorporated company, and so on. Base on each one's distinct advantages as well as disadvantages, you should discuss with your financial and legal advisers to make the right decision.
Check some quick techniques to improve business relationships to build your own fashion design label more successfully.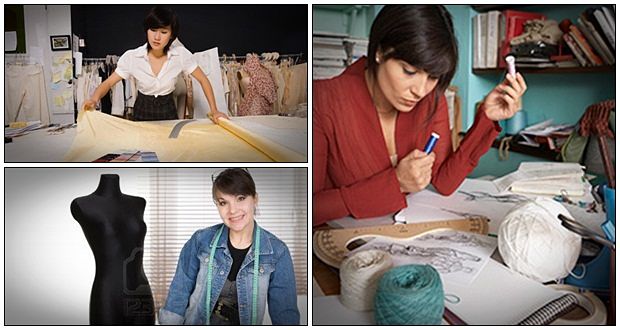 8. Understanding The Business 
Unfortunately, to become a successful fashion designer, creative ability is not enough.
Because the fashion trend gets more and more corporate driven, so, it is critical to beware of the business climate as well as the mechanic behind it. Refer some trade papers like "Women's Wear Daily" to get more valuable knowledge and information about this field. When running your own business, you should understand clearly and deeply about the basics of economics. Also, learning this kind of knowledge in some fashion schools is not a bad idea. Get to know how to negotiate contracts, or how to pick a business partner to turn your dream of a professional fashion designer come true. It is maybe telling that a number of the really successful designers today, like Tom Ford, and Calvin Klein. Both of them are involved in different aspects of the business – from licensing plans to advertising strategies to really designing the clothes. 
9. Be Patient And Do Not Give Up 
Last but not less important, growing your own fashion design career is not possible over night and it will take a lot of time and effort from you to gain success. Remember, becoming a famous fashion designer requires commitment and passion, but hard work always pays off. With great designs, works, and proper social skills, you are going to be well on your way to establish yourself as a famous blogger.
In order to be more patience to cope with troubles and pressure in the life, you can refer the guide of tips to consolidate mental health and the book of simple stress management guidelines

Becoming a fashion designers is not easy, especially a successful one. It is a competitive world; nevertheless, with dedication and commitment, success will surely arrive at your door step. These tips on how to become a successful fashion designer above are collected from famous designers who have a lot of experience in this field and want to share their advice for young fashion designer, who have an ambition of reaching success in this professional.
If you feel the tips on how to become a successful fashion designer introduced in this article are helpful for you. Leave all your comments at the end of this article, we appreciate your ideas and will answer all as soon as possible.
To become a successful fashion designer you will need more useful advice from fashion luminaries who can reveal how to start & run a successful fashion business. Here is the best fashion designer guide you should read.
Want More Content Like This In Your Inbox?
Join The Discussion