We can't deny the benefits of the internet and mobile phone in our modern lives. And it is very difficult to find a student who doesn't use modern appliances. It is pretty true that most of the students use many different mobile applications both for entertainment and for study. As you can see, not only Android but also Apple provides a lot of programs and apps for students who are studying at college or university. And these apps may be very informative and useful if you want to improve your studying process. Furthermore, every student knows several applications which are suitable for her or his needs. However, there are some appliances which students can't live without them. Now it's time to relax and read this article on our page VKool which will present 25 apps for students
Top 25 Best And Useful Apps For Students In College
1. Any.do
One of the useful apps for students in college is Any.do. They can use it in order to organize their tasks. Moreover, this app is perfect for the students who need to make a to-do list. Also, it synchronizes all tasks with the different devices in order that this list may be accessed from anywhere. Besides, you can add new entries to your list with the aid of touch-based interface or you can also use your voice in order to create the tasks
Furthermore, you are able to change the precedence over your entry as well as mark your task as completed, even shake your device in order to remove every completed task from it. In addition, the Any.do may be added to the home screen for easy and quick access.
2. Mailbox
Do you usually have difficulties with your email? Is it annoying to control your inbox due to lack of features? Now it's time you downloaded Mailbox to your mobile device along with forgetting these problems immediately.
Additionally, the different swipe demands will help you in keeping your inbox clean, setting several reminders, archiving the emails which you have read already, working with various emails at the same time along with staying on the top of the inbox in spite of the constant stream of new messages which college students usually face. That's why it is considered as one of the useful apps for students.

3. Dropbox
If you are looking for the best apps for students, Dropbox is also a good suggestion. Thanks to this app, college students don't need to be frightened of losing the coursework or notes anymore. Besides that, you also have a chance in order to upload a lot of different files such as videos, documents and photos in the cloud as well as get them online when you need, even when you forget your mobile phone at home. in the case of forgetting your phone at home, what you need is to access the Internet and download your files.
So now, it's time for you to download this wonderful app, store your files, together with sharing them with your friends without any anxiety or losing the important and useful data.
4. Feed.ly
When talking about the useful apps for students in college, Feed.ly is also mentioned. Why should this app be mentioned? The reason is very simple. All students in college would like to know everything. And of course they often keep the eyes on the ball. However, it may be a little bit difficult for them to that due to the constant deadlines, overdue essays, part-time jobs, exams and so on. Now, just let Feed.ly help you to deal with this problem. This app is said to be one of the most wonderful RSS aggregators. It allows you to consolidate all new information into a feed. Just check the information which you want to receive and get the notifications every time when something interesting appears.
See more: Best Dresses For Middle – Aged Ladies
5. Scribd
What do you often do when you need to find a book? Do you go to the bookshop near your house? Or do you go to the library in your college? Today, if you have this app, you don't need to go these places. Scribd is the biggest online library over the world. Scribd can help the students to look for millions of different books and documents which care very important for your learning. Moreover, those data are shared by everybody and you can easily arrange and organize them following their topics.
So now, what you need to do is to set up this app. Then you create your library with different texts, notes as well as books which you need. After that, you can also share them with all of your friends and look for the information with Scribd.
See more: Natural Home Remedies For Headaches That Work
6. CliffsNotes
This is a perfect app for those students who learn literature or write papers on things which they have read. CliffsNotes will provide a lot of information about every theme, character, plot as well as summaries of every book for the students. In addition, the audio version is obtainable; therefore, you are able to listen to all information during walking or working in order to get ready for your literature exams. And with the help of this app, you can manage your stress whenever your literature exams are coming.
7. Mathway
If CliffsNotes is often used by the students who study literature, Mathway is used by the students who study Math. And of course, both of them are perfect apps for students in college.
It is usually easy for the students who always have difficulties in math homework as well as tests to be stuck when they try to find the correct answers. That's why they ought to use this wonderful app. Mathway can guide you step-by-step when you look for geometry, algebra or any different math solution. With this app, you just need to enter your exercise into this application, and then check if your answer is the same as the one offered.
Read more: How To Stay Energized At Work And During The Holidays
8. iTunes U
If you are using Apple's device such iPhone or iPad and you are looking for the best apps for students, iTunes U is one of the best answers for you. Why is it said like that? Because iTunes U will provide you with the access to the different educational courses from many leading universities for free! Did you dream about studying at Yale, Cambridge, Oxford or MIT? Here is the chance for you to make your dream come true from your own places. What you need to do now is to download iTunes U, and then study several subjects from the best universities and colleges in the world. It is very easy, right?
See more: Drama Method
9. EasyBib
One of the most useful apps for students is also EasyBib. Do you often have to write the essay? What do you think about the most difficult stage which you often face when you write the essay? The answer to a lot of college students would be to create a list of citations. Don't forget that you must know APA or MLA style to format it. And if you are in this case, EasyBib is the appropriate app for you in order to download. Now you just enter the title of the book and get the correct reference. Then what you need to do is to copy this reference into your bibliography.
10. Studious
How many times do you forget about the time and date when you have your test? Do you usually know the deadline of the homework, the subject which you study on the next class or the time when you have the next lecture?
Now, if you are the person who always forgets these things, you must let Studious help you to solve this problem once and forever. What you need to do now is to enter the information about your time, class, location, professor, and so on and this wonderful app will remind you about these things just in time.
Read more: Worst Foods On List Of Top Foods That Cause Acne Breakouts
11. Dictionary.com
When talking about the useful apps for students in college, Dictionary.com should be mentioned, too. This app is very useful for words enthusiasts as well as everybody who must read a lot of books on many different topics, in which you could come across several tricky words. Now with the help of Dictionary.com, it is very easy for you to look for the meaning of every word which you aren't sure about. In addition, there is a small bonus for the students who are interested in spying on their classmates. Do you want to know it? This app permits those students to see the words which people around them are finding.
12. The Oxford Dictionary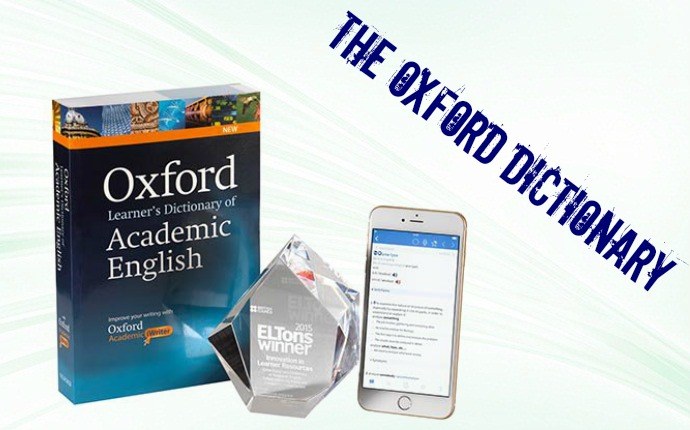 You are an English learner or you are just interested in English songs and movies, but you always find it difficult to understand the meaning of the words, the pronunciation of each word and so on. Let's try using The Oxford Dictionary right now. This mobile application will help you to understand every English word better. And this app is very easy and quick for you to use. What you need to do is to enter the word which meaning you don't know into this app, and then get its specific definition immediately. Besides, this app also has audio pronunciations, rare words, not only with American but also British variants… That's why it will help you in understanding English language better.
Read more: Natural And Wise Tips To Always Have A Clean Home
13. SelfControl
It is very easy to make college students turn away from their studying process. In fact, most of them can't live without the social networks. They often need to check their friends' new photos on Facebook as well as share their feelings and emotion with the world when they have a lecture.
So in order to stay away from such distractions,  SelfControl has been invented. It helps to block the certain websites which are able to distract you from learning. Thus, when you finish studying at your school, it is welcome you to come back to your favorite websites again. And it can be rated as one of the best apps for students today, right?
Learn more: Best Ways To Celebrate Your Birthday Alone And With Friends
14. TED
One of the most helpful apps for students today is also TED. Do you have an idol? Is it a singer or an actor/ actress? Do you want to update the new information about the famous people every day? Just allow this app to do it for you. All the most famous and fascinating people are on your mobile phone now. Many high-quality videos of a lot of different conferences from almost countries all over the world are waiting for you in this application which consists of all business experts, computer geniuses, educators, music legends as well as a lot of different interesting people.
See more: Things Every Woman Should Have In Her Purse
15. RealCalc Scientific Calculator
When you listen to RealCalc Scientific Calculator, you may know the function and the features of this app, right? If you are learning Math, and you need a calculator so as to solve the equations fast, why don't you download this app? Thanks to the help of this app, you are never scared of forgetting the calculator at home.
16. JumpCut
How many times do you often use your copy & paste buttons even as you are writing an essay for example? Several students can simply add their thoughts to the copied material. Now you have a new essay. Is it familiar? And here, JumpCut will be your savior. With this application, you don't need to spend a lot of time. It will give you access to every text which has been copied & pasted before, even the new text which you have just copied.
See more: Signs And Symptoms Of Poor Blood Circulation In Legs
17. Chegg
One of the useful apps for students which should be listed now is Chegg. Whenever a new course comes, you must buy a lot of new notebooks as well as textbooks in order to go on studying. In that case, it may waste you a lot of money buying new things. But now, if you download Chegg, this free application will allow you to find the rentals of textbooks which you need for the new course. And with the help of this app, it is very easy for you to search for a book. If they have it, you just need to put in an order. When you don't need to buy a textbook, you can rent it easily via Chegg. Is it easy and helpful for you to try?
Read more: Foods That Cause Miscarriage In Early Pregnancy
18. Google Drive
If you usually use Google as a useful searching device, you may know several applications which Google provides for you. Among these apps, Google Drive is the most suitable app for those students in college because it will allow them to access to every document which they need everywhere.
See more: Top Natural Benefits Of Rhodiola Rosea For Health
19. Viber
If you study abroad, what do you often do whenever you miss your family, your relatives as well as your friends in your hometown? Of course, you may keep in touch with them by making a phone call or sharing your photos, your news and so on. And what app can help you to do that? Viber is one of the wonderful apps for students which can help you in that case. Besides, you can still feel the presence of your family, relatives and friends although they are in the different city with you.
20. Duolingo
One of the best apps for students, especially students who are studying foreign languages, today is Duolingo. This wonderful app helps you in learning new words, getting ready for the exams and test, along with completing several exercises in order to improve your knowledge. Furthermore, it is free for you to download. In addition, it is available for the users of Android and Apple devices.
Learn more: The Future Of Health Now Review – Is The Program Really Helpful?
21. Snap2PDF
What can be better than converting your files into a PDF just with a click? It is supposed that students in college may fall in love with this application called Snap2PDF. It is very useful and easy to use. For example, you want to convert a PDF file with a wonderful picture. You just need to take it from the need text and convert it into the PDF file. Sound very simple!
22. Clear
Clear is also said to be one of the useful apps for students in college nowadays. Why is it said like that? Every day, college students have to make several to-do lists. One of them is for essays, one of them is for exams, and one of them is for every party and so on. Now, how about synchronizing them all so that you can get access from everywhere? Just let Clear help you. This app can sync all of your to-do lists with the different devices as well as make it become easier to open whenever you are able to find Internet access.
Read more: How To Get Rid Of Roaches Naturally And Fast
23. Venmo
In the list of the most useful apps for students in college, it is also believed that Venmo is one of them. It is a free app which can link your device with the bank account in order to make it become much easier for you to pay the money back without having to solve with cash. In addition, with the help of Venmo, you can also share your payment with all of your friends, pay your bills or collect the money from people whom you lend your money and so on.
See more: How To Get Rid Of Unwanted House Guests
24. Lemon Wallet
Do you remember how many times you have lost your wallet or purse at your school or on campus? While you are thinking about that question, we are ready to show you a useful application which can help you to avoid this annoying situation or to find your wallet fast. That is Lemon Wallet. This app brings an access in order to identity theft protection to you. And it will become the most convenient mobile wallet.
25. Mint.Com
A lot of college students usually have troubles with their money. Even when you have enough money to save, they usually tend to disappear. What should you do in order to prevent this situation? Why don't you use Mint.com? This app will help you in controlling your budget, along with seeing what you often spend your money on. Is Mint.com listed as one of the wonderful apps for students?
Read more: Common Renewable Energy Resources
In conclusion, this is the top 25 apps for students which are very useful and necessary. If you are a student, you can't ignore this article. Personally, we all hope that you can find some apps which can help you to deal with your problems that you have to face now. And if you want to know more, you ought to spend a little time on visiting our main page Lifestyle. Besides, if you feel that our article is good or you know other useful apps for students in college, please let us know by commenting below. We promise we will response your comment as soon as we can.
Related articles:
How To Protect The Environment From Pollution
Swimming Safety Tips For Toddles And Adults
Adult Guitar Lessons Review – Is Keith's Guitar Course Useful?
Want More Content Like This In Your Inbox?
Join The Discussion