Book is an excellent source of human knowledge and experience. Reading books is a good habit that people should maintain over time. As you know, books can not only bring us a big deal of information but also teach us many lessons in our life. Reading book is also a great leisure activity, which helps us relax and feel happy. In general, people are highly encouraged to read books, especially some useful books.
To suggest you some amazing books to read, this time, VKool would like to introduce you a new article about Lifestyle, which gives you an overview as well as the main content of those books. We think that this is a helpful topic for you to read because it is very informative and it encourages you to read more and more books. We wrote this thread for two types of reader. The first group of audience is those who are reading books regularly and want to discover more titles and topic to select and enjoy. Meanwhile, the another group is people who may not have this good habit and they would like to take up it. Generally, the article is very useful, thereby spending your time on reading its following content.
What Are Some Amazing Books To Read
1. All About Love
The first recommendation for you is the book named "All about love". As you can see, the content of this book is partly shown in its title. Bell Hooks, a famous writer about love is the writer of this book. Actually, in literature, love is not a new aspect of writing. Nevertheless, reading "All about love", you will see radical new ways to understand love. It shows you the interconnectedness of love in your public as well as private life.
The work contains eleven chapters, in which Bell Hooks tries to explain about giving and receiving love. Moreover, she also mentions how that idea is established when you was in early childhood. Another interesting point makes "All about love" is one of the amazing books to read is that it refers to the rethinking of self-love, which is stated to bring compassion and peace to our both personal and professional life. In further, this book will shape your thinking about the position of love that plays an important role in ending struggles between person and person in communities, as well as among societies.
In general, regarding some amazing books to read, "All about love" is a great suggestion. You are highly recommended reading it because it will change your mind about love in these days.
Read more: Physical Symptoms Of Depression In Men & Women

2. Don Quixote
Have you ever heard about Don Quixote? Actually, he is a very famous character in literature. It should be a big pity if you ignore this novel. Don Quixote is among the representative works of the Spanish literature.
In fact, Don Quixote has been one of the best-sellers of all time, with up to 500 billion copies sold out. In terms of this character, Don Quixote loves reading chivalric romances so much that he decides to become a knight-errant. Following him is Sancho Panza who is his faithful partner. Both of them have an unforgettable adventure, experience a lot of things. The story has haunted the imagination of readers over the time (nearly four hundred years). It is considered as the first modern European novel and appears in the list of the greatest and most amazing books to read in the world.
The value we commonly take from this book is not only the humorous content but also the fully meaning of it. "Don Quixote" typically regards the diversity of people's presence and criticizes the bad habit of the contemporary aristocrats. For those readers who are very interested in the novel, especially the antique one, you should not let this book out of your bookshelf. It is worth to spending time on it.
Learn more: Speed Reading Techniques – Smart Ways For Comprehension
3. The Great Gatsby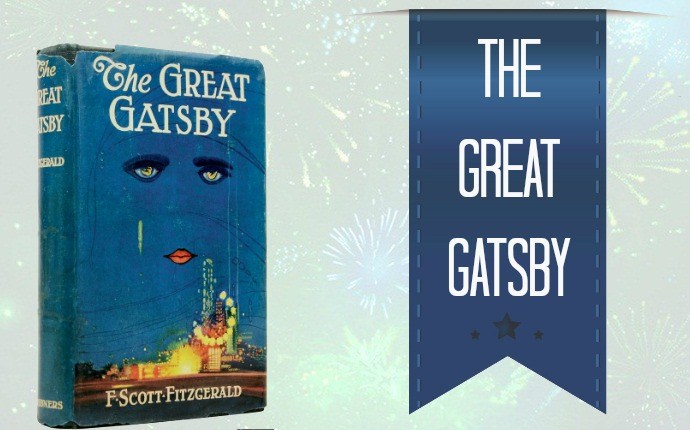 The third name we would like to introduce to you is "The Great Gatsby" by F. Scott Fitzgerald. It seems that I should not spend much time to talk about this book because it is a very famous title all over the world. Of course, it cannot be out of the collection of amazing books to read. The Great Gatsby is a valuable classic novel in the American literature. Some people have said that whenever they returned to read this story, they found something new in their mind, which was very informative and useful. The novel tells you about the story of Jay Gatsby who was a fabulously wealthy person. He fell in love with the beautiful Daisy Buchanan. Their story happened in the period that in America, gin was considered as the national drink as well as sex was the national obsession. In general, "The Great Gatsby" records the tale of America in an exquisite manner.
If you have never read it in advance, you should go to buy it immediately. This is our first recommendation. For those others who have finished reading it, you should give it the second look because it will teach you many more lessons.
Read more: How To Increase Reading Comprehension Skills In Adults
4. The Wisdom Of No Escape
If you have finished all the three amazing books to read that I have already mentioned above, you should switch to the forth one. We highly suggest you read this book whose name is "The wisdom of no escape". This is also the last recommendation we would like to give you on this topic.
"The wisdom of no escape" is one of the works of Pema Chodron. Do you have any of her books? If yes, you should perceive that she is a true writer. This novel will teach you how to love yourself along with your world. According to many readers' idea, this book is not for the ordinary day, it should be put at the right moment. Why is that? It is because they were in the hard situation and they found something that can encourage and teach them how to overcome. It will turn into your motivation and direction when you are experiencing the challenges of your life. "The wisdom of no escape", right from the title, you might feel that it helps you say yes to life, say "I can" not "I can't". In fact, its content also advises you what to do in order to make friend with yourself and your world as well and look at the negative things in a positive way.
In conclusion, we think that "The wisdom of no escape" is one of the most amazing books to read so that you should spend a little time on reading and feeling it.
Learn more: Alive After Crisis Book Review – Do Richard Marshall's Tips Work?
With the four amazing books to read that we have talked about, we hope that you will feel satisfied and interested in. They are all best-selling items, thereby being available every bookstore. Let's go to the store and bring them to your home! You will have a good relaxing time with these books. About the topic of amazing books to read, if you have any other recommendations, you feel free to leave them below. We will discuss further together. Besides, you can go to our main site to talk more about other related articles such as self-esteem
Want More Content Like This In Your Inbox?
Join The Discussion