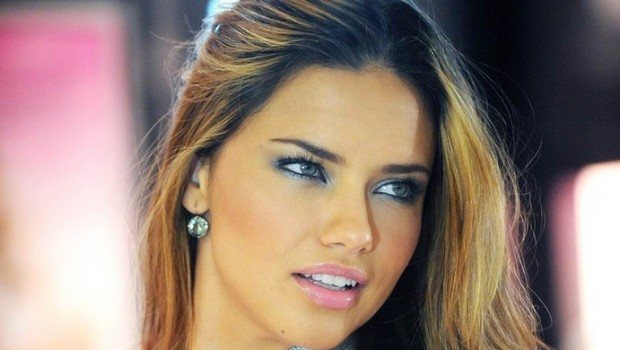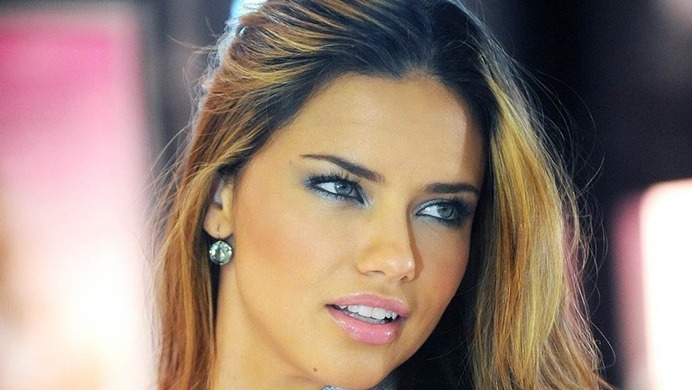 It is always good to know a few Brazilian beauty secrets because the Brazilian women are undoubted the most beautiful in the world. Regarding Brazil, you will usually notice the women folk all strong and have a well built body along with soft caramel skin, wrapped in a fierce beauty that oozes confidence.
It is not just about the gorgeous genes. In fact, the beauty of Brazilians is the result of eating healthy, following an effective lifestyle and fitness routine and adopting a perfect beauty regime. Following some of the most appreciated beauty secrets from Brazilians, revealed by VKool.com!
Brazilian Beauty Secrets – 26 Tips And Tricks Are Revealed
In Brazil, there is a whole beauty culture; however, it mainly focuses on natural beauty, rather than looking for an ideal image. Brazilian women learn how to take care of their look from an early age and they turn it into their lifetime routine in an easy way. Some people may say this country's traditional makeup are bright colors such as pink and orange in order to emphasize their bronzed skin tone, but this does not mean that it applies to all Brazilian women. Brazilian beauty secrets are very diverse. Now we see what some main of Brazilian beauty secrets are.
1. Dermatologist Visits
I believe that one of the Brazilian beauty secrets is regular visits to the dermatologists. Sand scrubs and DIY masks are very good, but a visit to the skin care professional is even better. Brazilian women treat the dermatologists like dentists and go for a check up once a month. Dermatologists will make individual prescriptions for different specific potions and lotions that you can pick up from the pharmacy.
Read More: 6 Easy Tips On Natural Homemade Body Lotion Recipes
2. Coconut Water
Drinking coconut water is also one of the Brazilian beauty secrets that women in the world should know and try to add this drink into their daily diet.
You should drink coconut water at least one glass every day.  Apart from being a delicious and refreshing drink, which is suitable for the Brazil's tropical climate, coconut water also contains cytokinins that have been proven to get an anti-ageing effect.
Learn More: Health & Nutritional Benefits Of Coconut Water – 10 Advantages 
Moreover, coconut water, which is the liquid containing inside green coconuts, is full of essential minerals including zinc, magnesium, iron as well as the complete set of B-group vitamins. All of them are good for the skin's health.
3. Avocado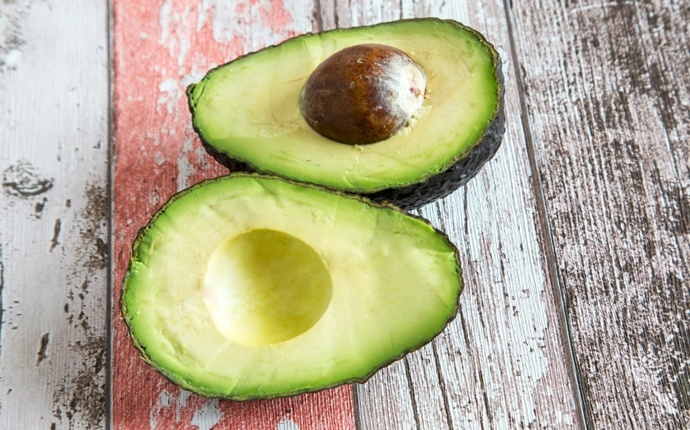 Brazilian women often spend a huge amount of money on their hair. One of the Brazilian beauty secrets for healthy and glossy hair, regardless of hair's type, is the avocado mask. Avocado can add moisture to dry hair.
Read More: 6 Best Natural Home Remedies For Dry Hair Women Should Know
It also smoothens out frizzy ends due to its oils. In order to use this mask for good, you just need to mash an avocado and then apply it to your scalp and hair. Next, cover it with a bathing hat and let it rest for half an hour before rinsing.
4. Cupuaçu
Cupuacu is upper-rich in flavonoids; actually, it contains 2 flavonoids that cannot be found anywhere else on this planet. Cupuaçu also contains 5 fatty acids; for example, powerful Omega-3, which improve the tone and texture of skin dramatically. Therefore, this fruit which is chocolaty-vanilla tasting has a solid 1-2 punch by improving skin quality and fighting environmental damage. This fruit is available frozen or fresh in a lot of stores all over the world. Once you have it, try this smoothie recipe as following:
At first, you mix 2 tbsp of chopped lemongrass leaves, 2 tbsp of honey, a cup of cupuaçu pulp, and 2 cups of cold milk in a blender. Next, you blend this mixture well, and then strain out to get the floating solids. Finally, you drink chilled.
You also use cupuaçu butter at health stores. It feels decadent and smooth, brings a deliciously sweet aroma and helps in locking in moisture for a silky skin.

5. Seaweed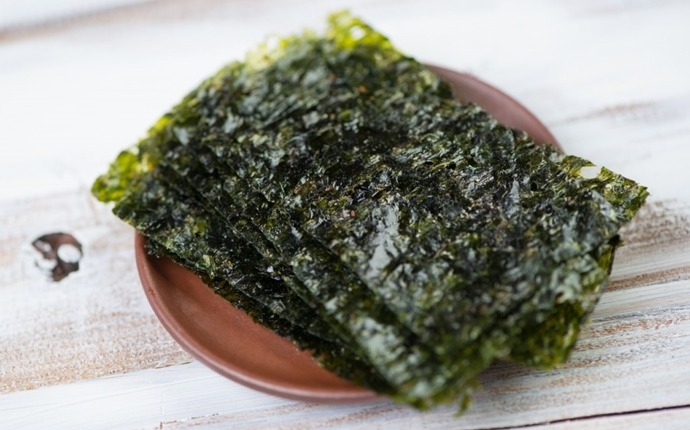 Seaweed is an ingredient packed with vitamins and minerals that are absorbed easily. This is because the molecular structure of this gelatinous substance is similar to that of human skin. It makes this terrific ingredient enable to help firm up, purify, nourish and rehydrate our skin. It can also slow down signs of aging and boost the cell generation while improving skin tone and texture. Moreover, seaweed makes your hair super shiny and stimulates the blood circulation in order to promote your hair growth.
You just need to take ¼ cup of seaweed, and then add 1 tbsp of plain yogurt, 1 ripe avocado and 1 tbsp of olive oil to this cup. Blend it well and apply to your hair or face for about 20 minutes.
6. Sea Water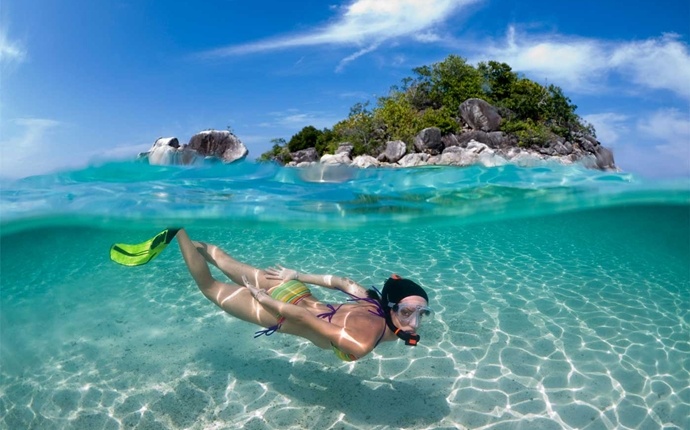 Sea water offers you much more than only sexy beach hair. It contains 26 minerals that will make your hair ultra-soft and simultaneously create natural volume without using any chemicals. Moreover, sea water also adds oodles of texture, making your hair easier to hold a hairstyle.
In case you have no sea water available, you can pour a cup of plain water, ½ tbsp of sea salt, ½ tbsp of coconut oil and ½ tbsp of hair gel into a small spray bottle. After that, shake and spritz it through your hair.
This is actually also one of the Brazilian beauty secrets that a lot of women in the world can easily follow at their homes in order to get a sexy and soft hair.
7. Sea Salt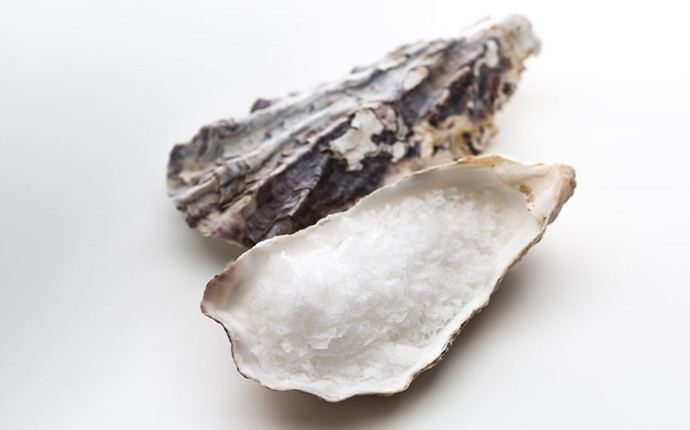 Sea salt, in fact, helps you heal acne, minor wounds and cold sores. It is a strong antiseptic and in case you take the sting, a simple DIY recipe that you can easily do at home will clear up these blemishes. You mix 1 tbsp of sea salt with ½ tbsp of tap water. Next, you apply it as a paste on your spots.
This is also the best tip on the list of Brazilian beauty secrets that women should not skip, but consider using sea salt for beauty as soon as possible.
8. Brazilian Golden Body Veil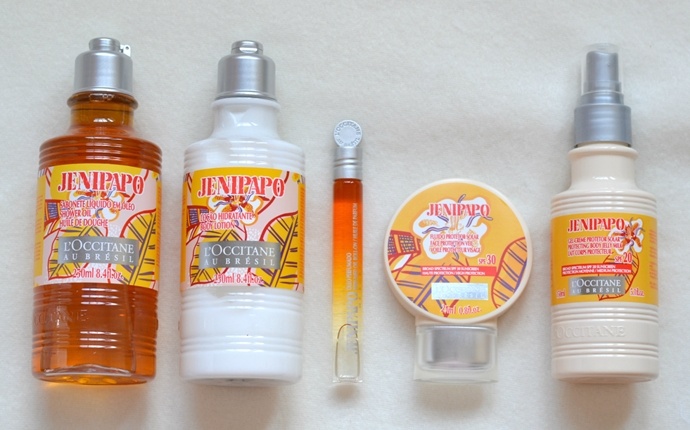 Brazilians like to grace their body with a golden veil that can shimmer on skin. The gel-cream formula makes smooth, even onto the arms, conditioning as well as moisturizing your skin while lightening your arm hair. It can be a little itchy on your skin after 10 minutes, but it is not irritating at all. This formula is easy-to-do, and most importantly, it is infused with natural and powerful Brazilian extracts such as acai, coconut oil and cupuaçu butter.
9. Lymphatic Drainage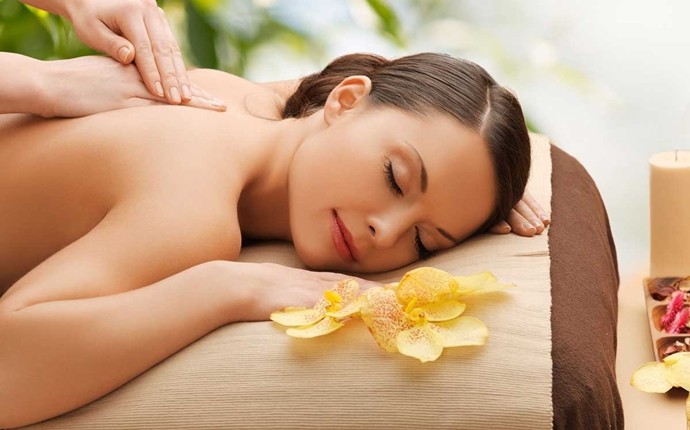 It is common when very week Brazilian ladies visit the masseuse and get lymphatic drainage in order to avoid water retention. It is a kind of sculpting massage, which is a vital part of the woman's beauty routine.
It is not a relaxed method; actually, it is a kind of hurts. However, after a couple of treatments, your waist, arms and thighs will become thinner. It also removes toxins by boosting the lymphatic system. This method massages the lymph nodes that in turn gives off toxins stored in your body as well as helps in flushing them out.
10. Velaterapia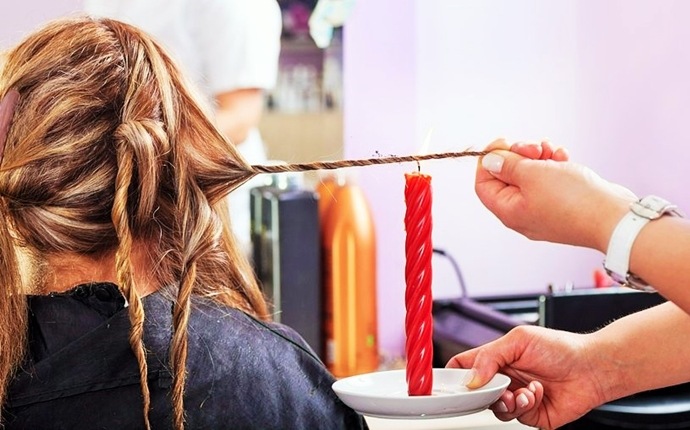 Brazilian ladies have thick hair and many women are focused on getting frizz-free and smooth hair. Valaterapia is an extravagant Brazilian hair treatment, which means candle therapy. In Brazil, this technique is seen as an alternative to making a trim. A hair stylist will separate your hair into some sections, and twist it, causing the frizz hair to stick out, which are trimmed. After that, you use a candle to burn off split ends in a controlled way. Burning the hair's ends helps to open the hair follicles so that they are more receptive to nutrients and to get rid of the damaged and split ends, thus keeping moisture in. The rest of your hair is offered a deep conditioning treatment that is better after burning. This technique can take you about 3 hours and you need to redo it once 3-4 months. Beauty experts say that this technique is not a nonsense way, it actually works. However, do not give it a try at home, you need a help from a hair professional.
11. Bums Bums Bums
In Brazil, women are so proud of their posteriors. Thus, we cannot talk Brazil without mentioning their most highly favored assets. In case you have ever seen someone taking a photo of a woman on the beach, she will turn her back to you and then turn her head around in order to smile at the camera.
A perfect bum is not something natural. There had to be a secret to perfect Brazilian bottoms. It happens thanks to their love of backwards leg kicks and squats. You should do these exercises every day or do them in the gym.
Packed with acai and some other power anti-oxidants, Brazilian Bum Bum cream can tighten, firm, and tone bottom and upper thigh areas. Besides, a dose of caffeine can also stimulate the circulation and decrease the water retention in order to keep your bum tight and smooth. However, I have to warn you that once you get started with Bum Bum cream regularly, you may be able to get obsessed with the tropical fragrance. It will not be long before putting it from head to toe in order to get smooth skin. And then you do not go to sleep without treating the bum and the rest of your body to some this cream.
12. Foot Fetish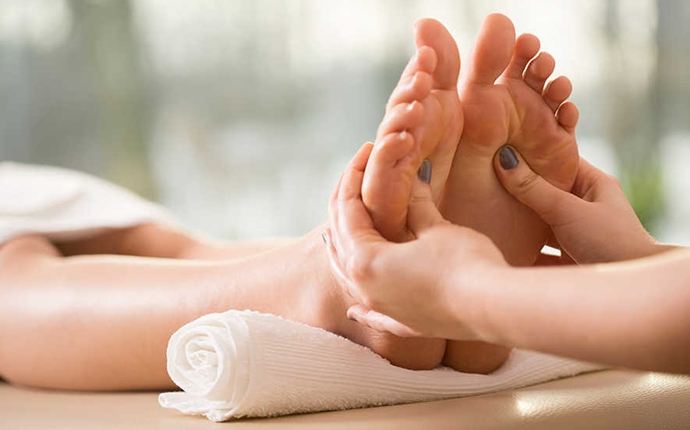 For Brazilian women, soft and smooth feet are as important as hands. In case your heels are always dry, you have to get weekly pedicures to keep them decent. You can use the Samba 2-Step Foot Fetish System and I believe that your heels are surely better. The inspired filing board helps your skin smooth, while the nonslip cream, packed with cupuaçu butter and super nutrients that will give you intense hydration. Samba Foot Fetish cream is better than many foot lotions creams and creams in the market. It soaks up fast and does not make your feet slippery. It makes you feel that you are applying your favorite makeup primer to your feet.
13. Messy Manicure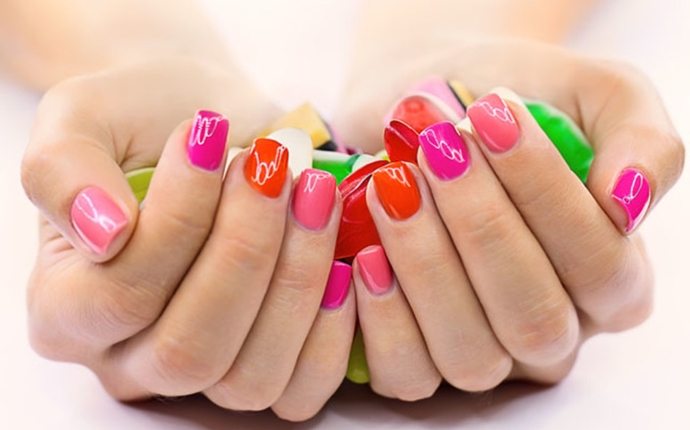 In Brazil, manicures are a messy experience that brings you a perfect result. The nail technician will slap nail varnish on the nails without keeping within the lines. After that, they will clear away the nail varnish from the area surrounding your nail by using a cotton steeped in nail varnish remover. The whole idea of this manicure is getting right to the nail's edges, making our nail look more precise.
Do you want to know other Brazilian beauty secrets? Continue reading this entire article right now!
14. Brazilian Tips For Bikini Wax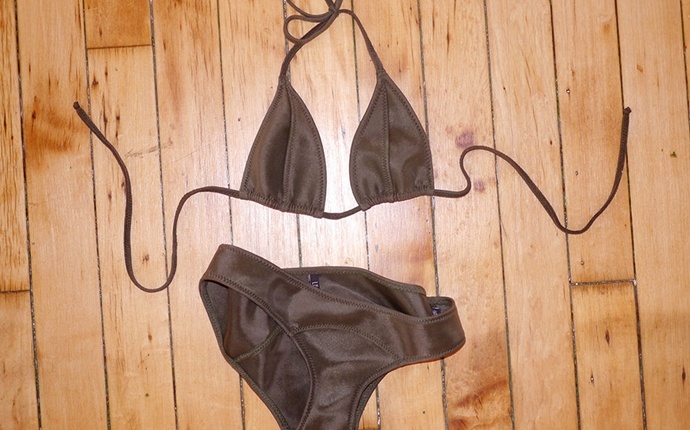 A sexy thong, a dental-floss-bikini and a skimpy bra is considered as one of the most popular women's outfits in Brazil. And the secret behind the soft silky uncovered body is the Brazilian bikini wax. Although it is not really a secret anymore, it is still an important thing to talk about. It is a hot wax in order to help you tidy up your bikini line, and a lot of ladies would feel lost without it. The thong was introduced to make lifestyle more exciting and tempting for Brazilian women, and has ever become an international beauty practice.
15. Carrot Juice For Brazilian Tans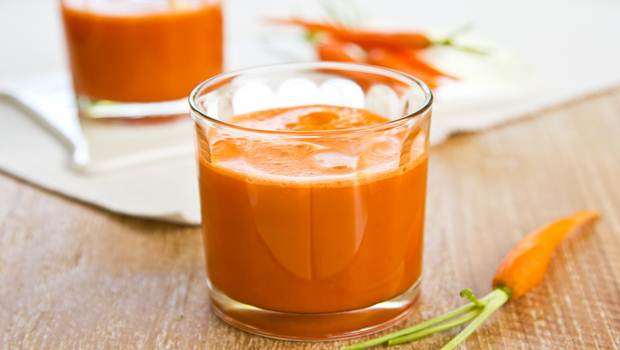 If you love the gorgeous Brazilian tans, then you might think about spending several hours under the scorching sun to achieve that tan for yourself. However, if you want to get the exact effect like Brazilians, then it is easier for you than burning yourself under the sun rays. Just consume carrot juice at least 2 weeks before getting tanned. That way, the content of beta-carotene in this plant will promote tan, giving your skin a natural glow. If you want to use tanning lotion for yourself, make sure that it includes carrot extract.
16. Beetroot Juice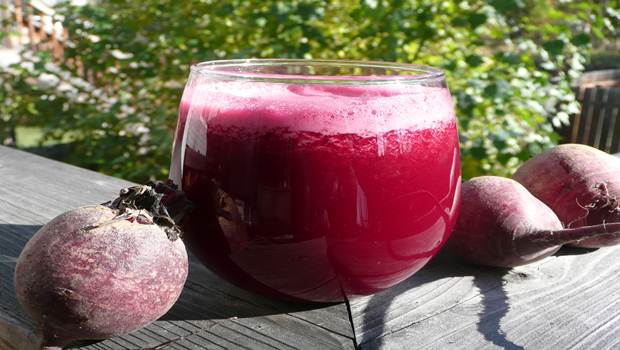 In fact, radiant skin is considered as an indispensable part of the beauty regime of Brazilians. By using beetroot juice, you can get radiant skin easily. Because beetroot is rich in vital nutrients and wonderful antioxidants, beetroot could promote blood circulation throughout the human body, making the skin cells healthy. Thus, you should add beetroot juice into your regular diet.
17. Beach Sand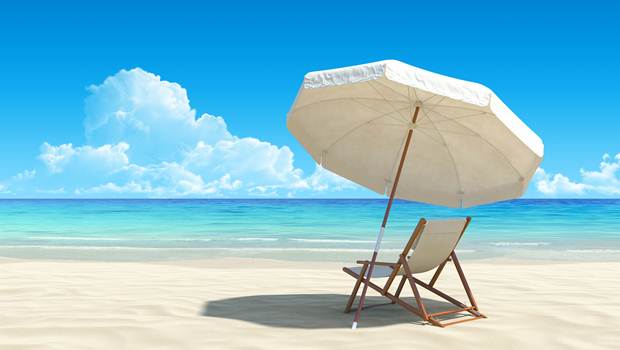 Beach sand, among many Brazilian beauty secrets, is totally true for the beauty. Brazilian women love scrubbing their body with the sand collected from the beach because of many benefits. By massaging the skin with sand, you can eliminate waste materials, thereby purifying your body. It can stimulate overall blood circulation, helping revitalize the skin and make it lively. Also, it can disintegrate the fat tissues and decrease cellulite to a huge extent.
18. Goji Berry And Acai Berry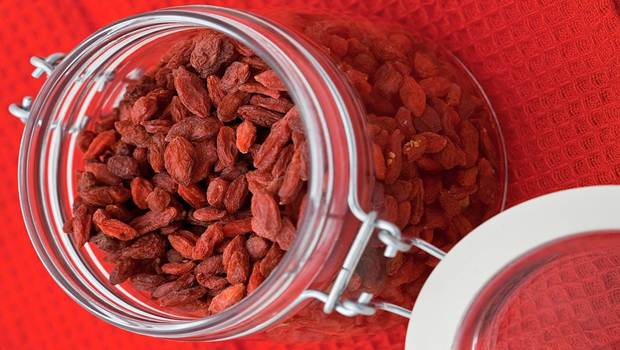 There are many benefits of berries we can list down. Yet, in this topic, berries are one of the miraculous secrets of Brazilians. By consuming acai berries as well as goji berries, you can keep your skim looking beautiful and young for long. The best thing about these fruits is that they are jam packed with antioxidants, therefore consuming them could prevent the premature signs of aging such as age spots, wrinkles, fine lines and other flaws.
19. Babassu Oil

Also called as cusi oil, babbasu oil, is the light yellow colored oil which is extracted from Babbasu palm. This oil is more or less similar to the coconut oil regarding properties. Also, it is one of the most appreciated beauty ingredients of Brazilians. It supplies the ability of nourishment to the human skin and regulates the levels of oil without leading to greasiness. Those Brazilian models use this oil regularly for keeping their skin hydrated and soft all day long.
20. Brazilian Blowdry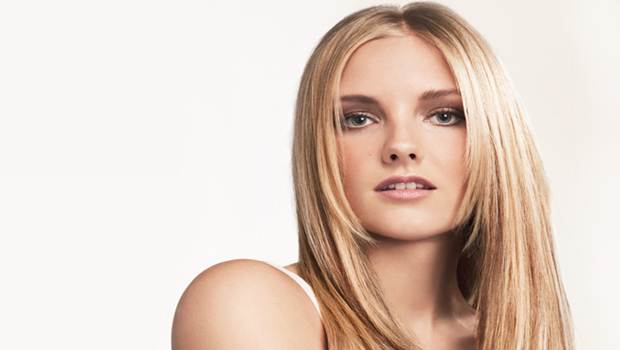 The smooth hair of those Brazilian women is an effect of the innovative treatment called Brazilian Blowdry. In reality, this is also known as "progressive Blowdry" or "Escova Progressiva". By using this remedy, the frizzy and curly hair will be infused with keratin protein, resulting in to graceful and luscious locks.
21. Common Cosmetic Brands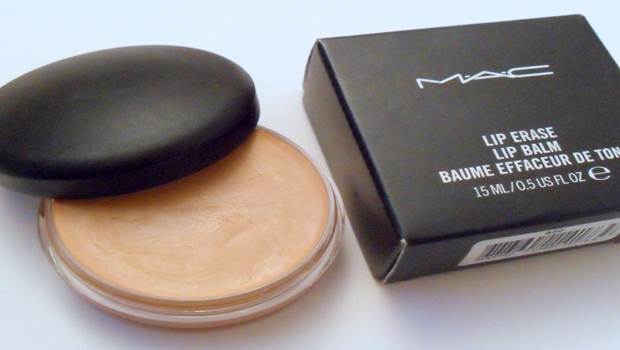 Having Amazon Rainforest, a good source of various of plants and herbs which are good for both hair and skin, Brazil has a lot of beauty brands, like Kiehl's, Natura, Aveda, MAC, and so on. These brands make use of many potential ingredients such as black cherry, crabwood, Brazilian nut, Urukum seeds, and acai berry.
22. Brazilian Tip For Body Shaping Massage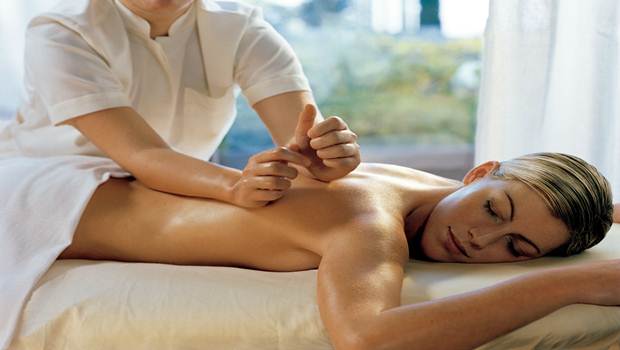 One of the best Brazilian beauty secrets is called body shaping massage. Brazilians are known for their toned and buffed body with an athletic build. Fitness, actually, is the most obsessions with many Brazilian women. Thus, they take advantage of weekly massage treatments to stimulate blood circulation throughout the human body, eliminate ugly cellulite, remove toxics, and eradicating problems of water retention, decrease stress and boost overall health and fitness as well.
23. Brazilian Tip For Butt Lift 
Those Brazilian people prefer toned body to the bony structures. This tip is the revolutionary secret behind Brazilians' perfectly proportioned bodies. This workout, created by Leonardo Carvalho, is rather different from those normal booty augmentation remedies or cosmetics surgeries. Thanks to this tip, the bums could be lifted up quickly without having to overly bulking the thighs.
24. Beauty Juices

It is believed that eating well is important to looking well. Hence, Brazilians love consuming juices made from those antioxidant-rich fruits such as graviola, acerola, acai berry, and so on. This way, they can promote their beauty from inside out.
25. Non-Vegetarian Food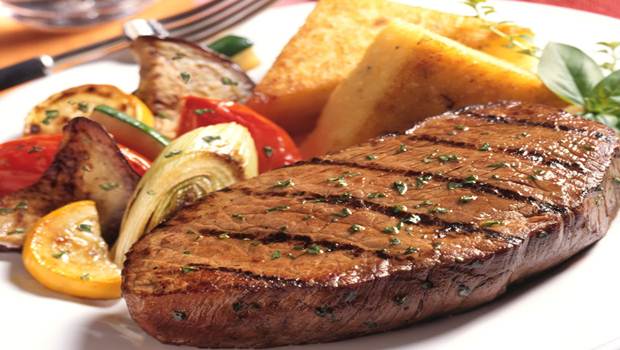 You had better not expect a lot of vegetarian stuff when it comes to Brazilian beauty diets. Brazilians love non-vegetarian foods which are rich in protein, like meat (pork, beef, chicken), churrasco (special Brazilian barbecue), fish, and so on. However, they almost prefer the salted and slow roasting food over the marinades.
26. Beans And Rice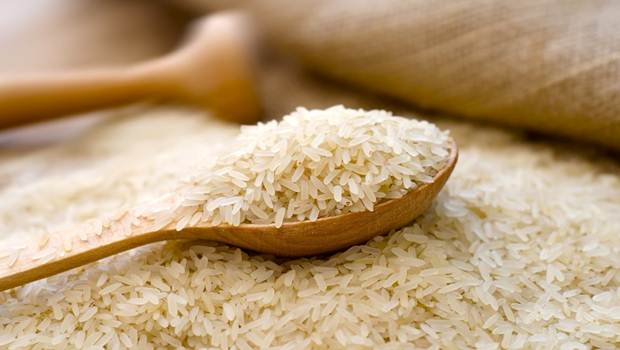 In fact, Brazilians diet is rich in carbs. Cooked beans are extremely popular in Brazilian diets. In addition, Risotto-style rice which is spiced with garlic and salt is another favorite food item in this country.
Well, now that you know all the Brazilian beauty secrets, which you going to start following right instantly without too much effort. Believe me, these secrets will help you achieve most desirable body and beauty in no time.
Another thing that I want you and my other readers to do after reading this entire list of Brazilian beauty secrets is to read another interesting article that reveals a list of French beauty secrets for skin, hair and face – the Top 6 French Beauty Secrets For Skin, Hair And Face article. This is, in fact, an interesting article, do not miss out, yet read and follow these tips. This is the list of 6 French beauty secrets, which everyone who wants to look like sexy French women, should read and follow for good.
After reading this list of Brazilian beauty secrets and learn some best tips to maintain your sexy, if you feel this list is good, you should share this list with your family members and friends, especially women who love how confident and sexy Brazilian women are and stimulate them to follow these tips for good.
If you have any comment about this topic, share your thoughts with us by dropping words below. We will feedback soon.
Some related articles about makeup and beauty tips for women that you may be interested in:
Homemade Long Hair Tips: 13 Healthy Secrets For Men's Hair Care
Traditional South Asian Beauty Secrets – Top 7 Tips
71 DIY Beauty Tips And Tricks At Home Are Revealed 
25 Natural Beauty Tips And Secrets For Women That Work
12 Natural Makeup & Beauty Tips For Teenage Girls 2023
Want More Content Like This In Your Inbox?
Join The Discussion