Besides using various types of exercise, our body needs the suitable foods to charge muscle growth, repair and maintenance. There are various foods that can help recover muscle naturally. Do you want to know which foods will help you recover muscle effectively & fast? If your answer is "Yes", then you should read this writing. In this article, VKool.com will show you top 25 best foods for muscle recovery. The writing collected a list of safe and effective solutions for muscle recovery from reliable sources. However, it is not intended to give medical advice and it is solely for the informational purpose. Keep reading this writing to learn more!
Top 25 Best Foods For Muscle Recovery You Should Try
Here are 25 best foods you are looking for:

1. Pineapple
Pineapple is one of the best foods for muscle recovery. It has an enzyme called Bromelain that helps reduce inflammation, digest protein and ease joint pain. Bromelain also aids in muscle soreness and wound healing, angina.
2. Mixed Nuts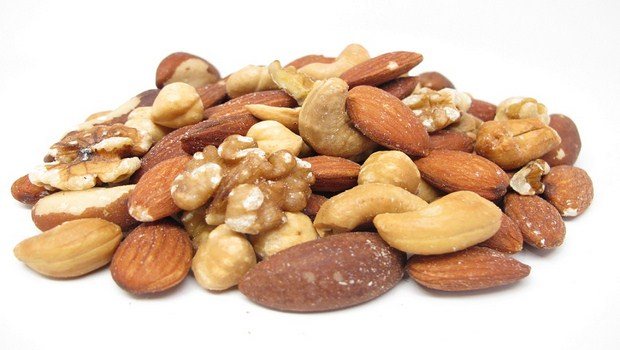 Nuts are a powerful source of protein, zinc, Omega-3 fatty acid, magnesium, potassium and other minerals/ vitamins. For best results, you need to grab a handful of Brazil nuts, almonds, walnuts, sunflower seeds and pumpkin in order to snack on after the workout.
3. Almonds
Almonds are rich in good fats, vitamin E, protein and magnesium. Magnesium is important in protein synthesis and energy metabolism. Vitamin E contains antioxidant property that helps prevent free-radical damage after your workouts.
Learn more: Health Advantages Of Nuts & Seeds For Heart, Brain, Eye & Skin
4. Hempseed
Hempseed is also another food for muscle recovery. The hempseed is rich in protein and fats in order to provide material and energy for muscle.

5. Olive Oil
Extra virgin olive oil is also a great food for muscle recovery. It is rich in monounsaturated fats and vitamin E that help keep the heart running smoothly and prevent muscle breakdown.
6. Coconut Oil
Coconuts are an excellent food for muscle recovery. These smaller fats are easily burned as energy by the body and not stored by fat cells. Coconut oil offers explosive energy for weight loss and exercise and. They also help reduce inflammation.
7. Broccoli
Minerals and Vitamins are essential for maintaining muscles running at the peak. Broccoli is abundant for many of the minerals and vitamins the body wants. The antioxidants present in this vegetable will also prevent free-radical damage and speed recovery.
8. Barley
The barley is rich in complex carbohydrates and fiber. Barley is an effective boost before any workout.
9. Spinach
Like broccoli, spinach is abundant for a multitude of antioxidants, minerals and vitamins. It also contains a phytonutrient which help improve muscle growth.
10. Wild Rice
Wild rice is also one of foods for muscle recovery. It is rich in protein and fiber.
11. Lentils
Lentis also are rich in protein, fiber and complex carbohydrates. They are easier to digest and use than most beans. They aid in building power for the muscles.
12. Ginger
As you see, ginger will help reduce inflammation and swelling. It contains gingerols that is a very powerful anti-inflammatory.
13.Salmon
Salmon is a powerful source of lean protein (Omega-3s fight soreness and inflammation) and Omega-3 fatty acids. It is very effective food for muscle recovery.
Learn more: Health Advantages Of Salmon Fish You Should Not Miss!
14. Berries
Berries contain antioxidants that help protect your cells. The antioxidants will increase your chances of heart cancer / disease and neutralize free radicals caused premature aging, inflammation. You should choose the dark color berry such as raspberries, cranberries, blackberries, etc.
15. Manuka Honey
Manuka honey has carbohydrates that is necessary for rebuilding muscle fibers AND. It also contains anti-inflammatory properties.
16. Banana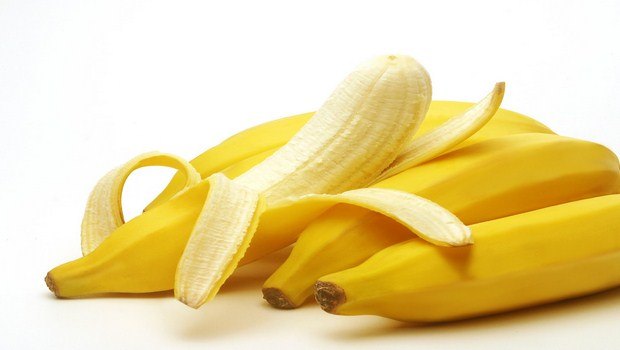 Lack of potassium will cause soreness and workout cramps. Banana is a wonderful choice because it provides the potassium effectively.
17. Turmeric
Turmeric contains curcumin and a powerful anti- inflammatory. It will help fight cancer as well as give you antioxidants. The antioxidants are essential for fighting soreness, inflammation and muscle recovery.
18. Cherries
Cherries are high in anti-inflammatory and antioxidants goodness.  Therefore, cherries will help reduce delayed-onset muscle soreness, control inflammation as well as expedite recovery following exercise.
19. Spirulina
This is one of super foods for muscle recovery. It is rich in salt, enzymes, chlorophyll and phytonutrients. It is also abundant for vitamins A, B1, B2, B6, K and E. It is recommended to take Spirulina immediately after your workouts for positive effects.
20. Raw Chocolate
Raw chocolate has rich levels of magnesium, vitamins B, chromium and antioxidants, which aid in recovering your muscle. Cacao also contains a high level of magnesium that helps you keep muscle function as well as normal nerve.
21. Cayenne
Cayenne is one of the best foods for muscle recovery. Cayenne aids in weight loss and helps boost the metabolism.
22. Goji Berries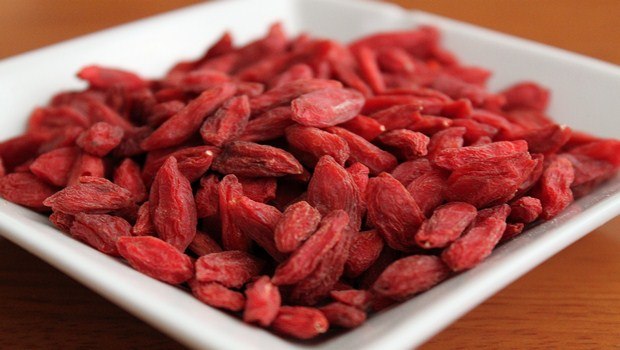 Goji berries are rich in protein and antioxidants. They have 19 different amino acids that are the building blocks of your muscle-building protein. It helps reduce soreness and repair muscle tissue.
23. Milk
Milk is rich in a powerful of nutrients. It can also help in hydration of your body.
Learn more: Health And Nutritional  Advantages Of Raw Milk
24. Meat
Meat is also effective food for muscle recovery. You should eat some kinds of meat such as fish, chicken or turkey.
25. Eggs
Eggs are rich in protein which will do the trick. Whether they are fried, scrambled, boiled or poached, there are so a lot of ways to make them suitable to your own liking.
Related article on muscle problems:
The Book For Muscle Experiment
Safe Ways To Decrease Lactic Acid Build up In Legs & Muscles
To get more information related to health problems, go to our main Nutrition page. After reading the writing of top 25 best foods for muscle recovery in the shortest time possible, hope that this writing helps you find out the best food to recover your muscle fast and effectively. However, the writing is solely for the informational purpose, so you need to get advice from your doctor before applying any food. If you have any question, please leave them below, I will respond you as soon as possible.
Want More Content Like This In Your Inbox?
Join The Discussion