You might hear about tea tree oil, but do you often use it for certain purposes? If you want to explore great uses of this natural oil, read the following writing on how to use tea tree oil correctly and safely. I bet it will amaze you with its practical health and beauty benefits.
How To Use Tea Tree Oil Correctly
Tea tree has a diversity of usefulness that are both convenient and practical and when you discover great benefits of tea tree oil, you may never want to stop using it again! Good news is that tea tree oil is not expensive, in comparison with other essential oils, so there is no reason why you forget it.
Tea tree oil, also called Melaleuca alternifoliais, is a natural essential oil that is known with wonderful healing benefits. The tea tree oil is extracted from a plant growing in Australia. Tea tree oil is not used to be ingested and it is only used like a topical remedy.
1. Use Tea Tree Oil For Sinus Infections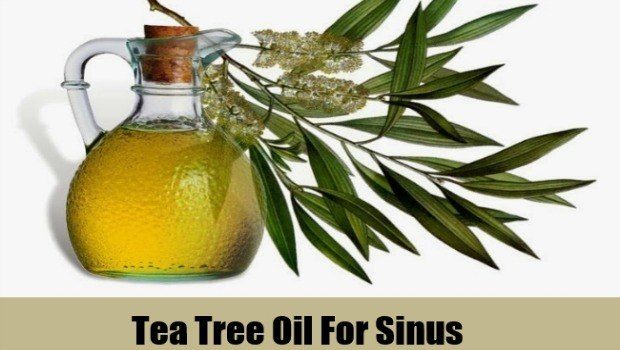 Tea tree oil has antibacterial and antiviral properties that make it great for different types of infections, especially for the respiratory system. To make a home remedy for sinus, boil water, then add 3 or 5 drops of tea tree oil into the hot water. Remove the pot with the water from the heat, dip a clean towel in the water. Wait for 1 minute and apply the towel over the head. Breathe in for about 10 to 15 minutes. Consider not to apply a too hot towel over your head as it may cause irritation or burn. Besides, tea tree oil also well known as topical anti-fungal and antiseptic treatments or infection-reducing effects. The oil also has antibiotic agents that aid in preventing aliments such as dandruff, skin infections, burns and rashes. However, you should be careful when applying tea tree oil treatment for babies. It is recommended that the oil shouldn't be applied for infants younger than six months. 2. How To Use Tea Tree Oil For Antiviral Infections
Most viral infections are hazardous and are recurring frequently as the viruses can survive under harsh conditions such as bearing unimaginable heat, poison and extremely cold. Viruses can develop protective shells called "cyst" around them.
Some types of viruses are smart enough to develop new "cyst" every time they're activated (such as Common Cold Virus) in order to play a trick on human's immune system. In fact, viruses never die naturally. They can live for hundreds of years, even thousands of years. They just are killed when their "cyst" is ruptured. The tea tree oil contains antiviral properties so that it helps in rupturing this cyst of some viruses and giving a protection against these viruses. The tea tree oil will also help treat viral infections such as mumps, measles, pox, influenza and common colds.
Read on to know how to use tea tree oil to beat off colds and other health problems.
Also on the VKool site: How to prevent the flu and cold naturally
3. Use Tea Tree Oil For Colds, Cough Bronchitis And Congestion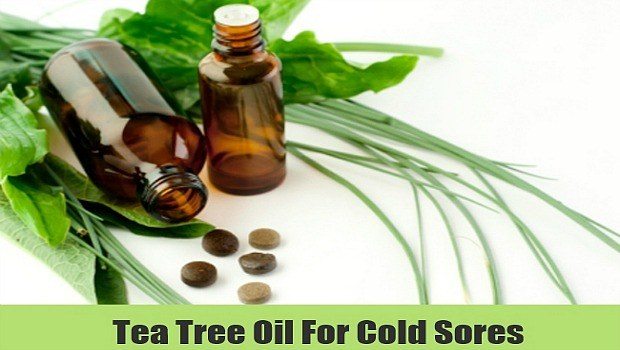 Beside antiviral properties, tea tree oil includes antimicrobial agents. The microbes do not stand a chance against the oil as it's a powerful antimicrobial substance. This can help kill protozoa (microbes) that are responsible for tropical fevers or malaria. People who have problems with bronchitis, congestion, cold, cough or any problem related to colds can get a relief by using tea tree oil. Simply, pour a few drops of tea tree essential oil on the palm, then apply the oil on your chest. Massage it gently and inhale deeply while you are sleeping.
On the other hand, you can drop 1 drop of the tea tree oil on your pillow that can work magically at night. You will wake up and feel better in the next morning. 4. Use Tea Tree Oil To Prevent Parasites And Harmful Insects
Tea tree oil also works as a mild insecticide so it's so deadly for viruses and bacteria. To make use of the tea tree oil to prevent harmful insects staying on your skin and hair, rub a little of the tea tree oil on skin.
You can use the tea tree oil to prevent as well as treat wound made by insects. In concrete, the tea tree oil can help kill lice, parasites, fleas, flies, mosquitoes. Even it can help to kill internal insects and worms such as round worms, hook worms, tapeworms as the tree tea oil can be absorbed throughout the body skin.
5. How To Use Tea Tree Oil As An Antiseptic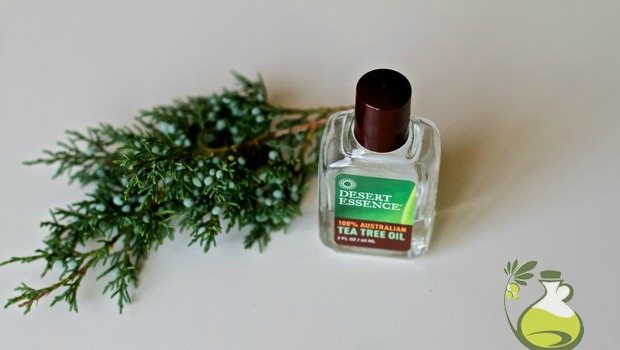 Tea tree oil can work as an antiseptic. So if you have open wounds, try using tea tree oil to protect your skin from tetanus or sepsis in advance.
You can apply the oil on the wounds directly. Besides, the tea tree oil is also safe for skin when you cover it on boils, cuts, sores, insect stings and bites.
Moreover, the tea tree oil is as good as an antibiotic and it does not give any adverse side effects. So consider the tea tree oil to cure your wounds and prevent any serious skin problem related to sepsis.
6. Use Tea Tree Oil To Boost Immunity
Yes! Tea tree oil has stimulating effects on blood circulation, hormone secretions and especially on the immunity. It can help boost your immune function and act like a shield against different infections. This is a reason why the tea tree oil is often included in aromatherapy.
In addition, the tea tree essential oil has balsamic agents that help to boost overall health. It can promote the food absorption and protect users from diseases. Also, the tea tree oil can blend well with other essential oil, so it provides internal benefits for health and beauty. Keep reading to explore more benefits of tea tree oil and how to use tea tree oil for skin below. 7. How To Use Tea Tree Oil To Prevent Acne
Don't you know that tea tree oil can be used as a sudorific? Beside infections that causing diseases, there is another cause that's the accumulation of body waste and toxins. They are generated by the body and they are formed like a by-product of reactions. The human body has a specific mechanism to relieve to the toxins. Among them, this is sweating or perspiration that work to remove toxins, moisten skin, open the skin pores, keep the body cool and prevent acne.
As the tea tree oil can work as a sudorific, so you will naturally get rid of skin problems such as acne, dirt, excess oil and dead skin cells.
Moreover, cicatrisant properties present in tea tree essential oil make it have great benefits to heal wounds and protect your skin from infections. So, consider this wonderful oil to diminish your scar marks, heal your eruptions, burns, boils, pox and any skin damage.
8. Use Tea Tree Oil For Fungal Infections
We mentioned about benefits of tea tree oil for fungal infections above. In concrete, this tea is effective to cure different fungal infections, including microbial and bacterial infections. The essential oil acts by inhabiting fungal growth and curing diseases and conditions such as Athlete's foot and dermatitis. Though internal fungal diseases are dangerous, even deadly, the tea tree oil is effective and safe enough to fight off these fungal infections. Notice that, never ingest this oil, even it is made in diluted forms because it's toxic. You should use it to cover the skin or use it externally. 9. How To Use Tea Tree Oil As A Hair Care
Since tea tree oil is good for skin, so that it is also good for your scalp and hair. Learn how to use tea tree oil to care for your hair. It is guaranteed that you will get rid of dandruff, hair loss, dry hair and enhance your beautiful hair soon.
You can apply the tea tree oil on scalp and hair. Then massage the scalp and hair as this therapy helps increase the blood flow on your scalp while strengthening your hair and stimulating your natural hair growth.
Just try and notice when using this oil. Even, you will feel more relaxed as the tea tree oil can help balance your scalp and you will get rid of dandruff fast and for a long time.
10. How To Use Tea Tree Oil As A Blender
If you want, you can combine the tea tree oil with other ingredients and other essential oils to make different home recipes for health and beauty. In general, the tea tree oil can blend well with clary sage, geranium, cinnamon, lemon, lavender, nutmeg, myrrh, rosemary, rosewood or thyme.
11. Caution
Keep in mind that you should not ingest the tea tree oil. Just use it or apply it topically. In fact, there are no inherent risks of using tea tree oil topically, but in some cases, people who are sensitive to this oil can get allergic.
There have been some reports of those who consumed the tea tree oil accidently and got serious problems such as coma, severe rashes, diarrhea, vomiting, general weakness, confusion, drowsiness, hallucinations, blood cell abnormalities and stomach upset. So, keep your children or pet away from the tea tree oil, and help your family member remember how to use tea tree oil correctly and safely.
For any feedback about this article on how to use tea tree oil correctly and safely, please drop it into the comment box!
Want More Content Like This In Your Inbox?
Join The Discussion