Applying mascara is not exactly science. It seems simple but not everyone can do it well. Some feel they are missing something. Some watched pros do this oh-so-basic beauty move so many times, but they still could not get the perfect effect. So, if you are amongst those people, you should read on this article, made by VKool.com, to know top best applying mascara tips and tricks ever!
9 Applying Mascara Tips And Tricks – Get Flirty Lashes With Basic Steps
1. Treat Them 
There are many types of mascara conditioning serums available in the market today that claim to make eyelashes grow darker, thicker, and longer. In general, they did work, but not anything like miracle. If you use these products, your eyelashes will become stronger and darker somewhat. Yet, what is appreciated about those products is that they help protect the lashes. Similar to the hair on the head, when conditioned and treated properly and kindly, the lashes will become healthier. Another option you can go for to treat your eyelashes is to take a clear plastic wand, apply a thin coat of Vaseline, and then apply to your lashes.
Recommend reading: summer beauty tips for women
2. Curl Them First
Almost every makeup artist said that curling the lashes before applying mascara is the most impactful manner to make them long and lush.
Do not underestimate the power of a few "presses" from an eyelashes curler. Gently bend at the base of your lash and keep it for several seconds before walking it out to the end of your lash. This will open up your eyes instantly and lift the lashes, making them stand out more.
If you do not have a curler handy, then you can apply the mascara while it is still wet, use the fingertips to lift the lashes. Though it is not a good idea when it comes to creating a good quality curling session, it still does work at least.
Also, remember to apply primer before curling as well as applying your mascara. By applying primer initially, you are conditioning your eyelashes and preventing breakage. In addition, this will help your lashes curl more as they are malleable.
Of course, your eyelashes will look nice with good mascara, yet curling them will absolutely amp up your own look.
3. Build The Base 
When it comes to applying mascara tips and tricks, building the base is one of the most important steps.
For the powder tip, you just need to close the eyes, then sweep the loose powder over the lashes. Try to avoid letting it go into your eyes. That way, the powder will stick to your eyelashes, thereby making them thicker and denser upon applying the mascara. Base mascaras are sold separately and also are white in color normally.
Check out: DIY beauty hacks
4. Wipe It Off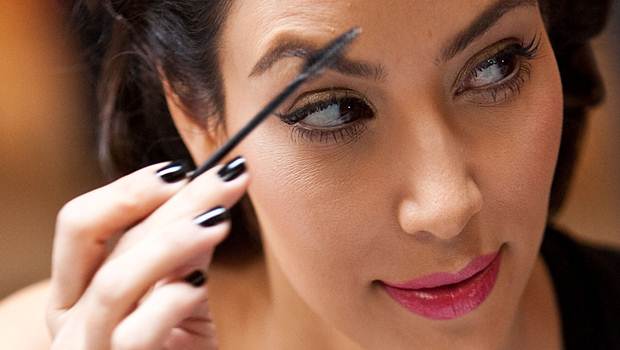 Many makeup artists who work with beauties such as Chrissy Teigen or Lily Aldridge offer a recommendation: in order to avoid clumping, people should clean excess mascara from the wand by using a tissue. Because most mascara brushes tend to grab too much mascara, so wiping them off will warrant that people just only get the necessary amount.
5. Wiggle It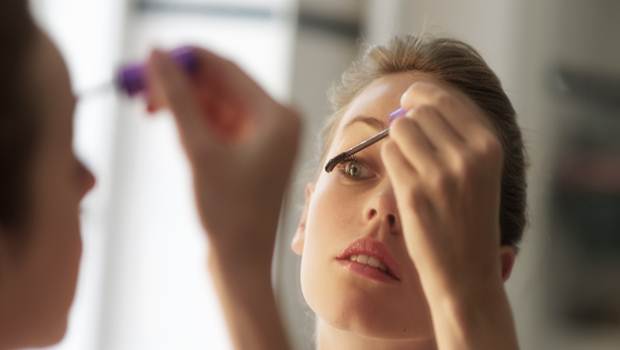 There are a lot of people who swipe on mascara with just one-direction move. Yet, they can still benefit from wiggling their wands, but just a little.
Just simply wiggle at the roots, sweep upward, and blink. That way, you could force the brushes to comb all lashes. To promote your applying mascara tips to the next level, you can start wiggling at the outer corners and brush inward towards your eyes' center, lifting and building fullness. Then, you wiggle the wand once again and then lift outward for lengthening. To accomplish, you hold the wand so that its tip is pointing at the eyelashes and brushes every lash individually. As a result, they will fan out.
By wiggling, you will be able to create a "full, voluminous lash coming with separated ends and also a well-defined base". Just do wiggling once, wait till the mascara dry before applying the second coat by following the same routine.
6. Zigzag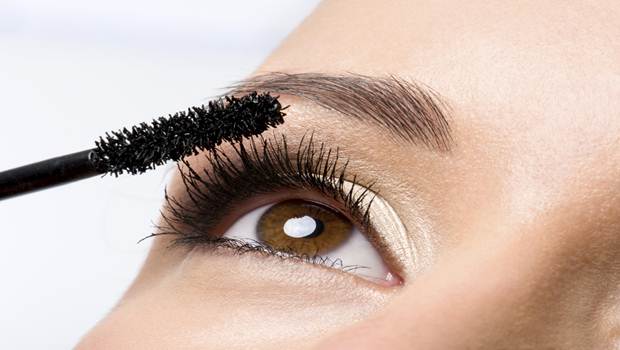 This is the next useful tip when it comes to mascara tips and tricks for women. Apply the mascara in such a zigzag motion. Start from the root of lashes to the tip. Pull it outward diagonally, from the outer corner of your eyes. By this way, you are creating fluttering, sexy look and flicking out your lashes.
For your bottom lashes, you hold a tapered brush vertically to coat each of your lashes separately. Eventually, use three coats of mascara.
With the zigzag technique, you can give your eyelashes such a fabulous additional coat of color. Also adding additional mascara to the roots can give them an enhancement of thickness, making your eyes look bigger.
Most importantly, keep in mind that you should wait for about 5 seconds before blinking because you do not want to paint your lids, right?
See more: tips to increase hair growth
7. Complete With Powder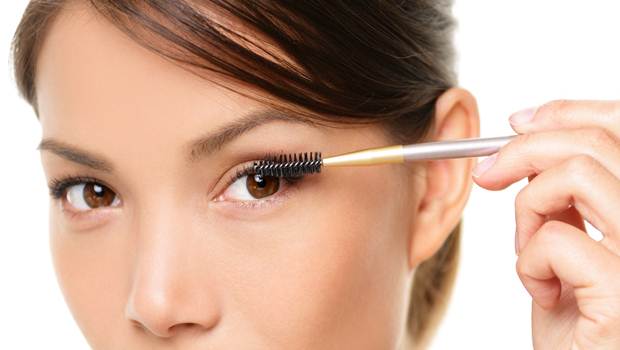 To make your eyelashes look fuller, you need to resort powder in the last step. After curling your lashes, you brush them with a proper amount of loose powder. It can add texture and also give them more shape, like dry shampoo works for the hair. After finishing, you apply your favorite mascara – so you will be amazed at how great and rich your lashline looks.
8. Do Not Shy Away From Colored Mascaras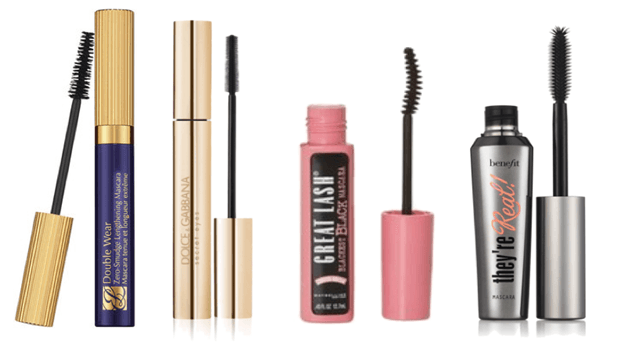 There are some basic mascara rules, which are simple: the black works for all but could be harsh on those with blondes. Blondes had better choose brown/black by day whereas reserve black for night. Nevertheless, blue mascara could brighten blue eyes whilst purple mascara can make brown eyes pop.
9. Thin, Short Brushes Are Best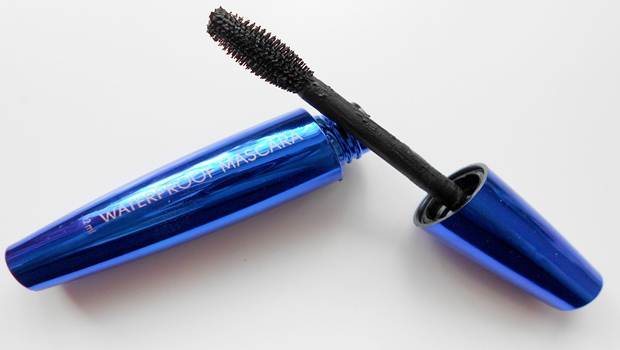 In is said that the effects of mascara will be best with the use of thin, short brushes. A thinner brush will allow you to get into the corner of the eyes while short brushes will give you more control.
After reading top 9 apply mascara tips and trick, let me know which of these beauty hacks you love? What is your favorite kind of mascara? What tricks did I forget?
Share your thoughts with us by dropping words below the post. We will respond all as soon as possible.
Want More Content Like This In Your Inbox?
Join The Discussion