Are you dating online in reliable dating websites? Do you have any online dating safety tip for yourself? Have you ever thought that you need to learn safety tips and rules from other people who have experienced from dating online for many years? If your answer is "yes", I'm here to show you everything you need for your online dating. From the site Vkool.com, I will share 12 easy-to-remember online dating safety tips for women who should follow while dating with a stranger both online and offline. Take a few minutes to read these dating tips to keep your dating experience secure and enjoyable.
12 Online Dating Safety Tips And Rules Women Should Know
1. Guard Your Identity
You need to guard your identity information when saying with an online friend who you just meet. You do not share your personal phone numbers, real name,place of work,home address, email address or anything relating to your identifying information while emailing until you can establish a reasonable level of belief with the person you want to date. In addition, you should not post your personal contact information in your online dating profile or username.

2. Fraud Awareness
Another online dating safety tip is not to share financial information with people you do not know. You need to ensure to follow these following guidelines at all times when you meet new people online.
You do not send money to someone you just meet online, especially by a wire transfer. You should keep in mind that the wiring money is known as sending cash and the sender do not have protections against loss. Therefore, scammers often use this way to cheat other people. Furthermore, you also do not wire money to online strangers or to anyone who claims to be in an urgent situation and want you to keep the request a secret
You do not give out the credit card number or bank information
You do not share your personal information including SSN
Learn more: List Of Pros And Cons Of Online Dating To Know
3. Archive Or Remove Abusive Users
One of other online dating safety rules is to archive or remove any online dating member whotreats or behaves you in an abusive way and then you need to report the behavior to the dating site owner immediately. In addition, you need to stop communicating right away with anyone who pressures you forfinancial or personal information. You also should remove and archive and report terms of use violations or concerns from any profile page. With your involvement, you can help keep the community enjoyable and fun.
Examples of some of terms of use violations involve:
Members ask you for donations or money
Members send harassing or offensive emails
Minors or married people use the service
Members behave unsuitably after meeting in person
Solicitation or spam such as invitations to attempt to sell services or products
Fraudulent profiles or registration
Copyright infringement
Learn more: How To Write An Online Dating Profile That Works
4. Remain Anonymous Until Comfortable
Take advantage of a member-to-member technology that is utilized on your dating website that helps protect your identity until you feel comfortable. This technology can work on all email.
5. Understand More About Other People Online Before Meeting Them Offline
You can use the tools that are available through your dating website, and that help protect your anonymity to know more someone before meeting him in person. In addition, if you want to get more information about this person, we recommend you using the internet and government resources that are available to everyone.
6. Guard Your Online Access Information 
You should use caution when you access your account from ashared computer or public so that other people are not able to record or view your password or any other personal information. In case you have to share your computer or laptop with other people, you need to consider disabling the auto-sign in feature if you linked to an auto log-in program.
Learn more: Insider Internet Dating book
7. Safety For Meeting Offline
I know that your first meeting will be exciting; however, you need to always take precautions and then use the following guidelines:
Tell a friend – you should inform a friend or your family members of your plans about where and when you are going. Of course, you have a mobile phone, and make sure that you bring it with you.
Always meet in public – it means that if you have a first date, you need to meet this person in a public or populated location – you also need to remember that you never meet someone in a remote or private location.
Go by your car for the first meeting – this will help you be in control of your own ride
Stay sober – you always have to pay attention to your drinking. Try not to make a decision you could regret.
Stay in a public place – If your first date pressures you, you have to end this date and leave at once.
Do not leave your personal items unattended – I believe that you do not want to increase the risk of having your personal information stolen. So if you are drinking, you need to control your drink at all times to it cannot be tampered with.
Learn more: Click Magnet Dating book
8. Long Distance Meetings
Staying in a hotel – if you cannot afford a hotel, do not go. You do not stay in the other people's home.
Using arental car or taxi to get to and from the airport – do not use a personal vehicle with anyone you have never met.
Keeping your hotel location confidential – the person you are meeting needs to express respect your privacy until having a confidence.
Remembering to keep your friends and family posted – tell anyonewhere you are going, who you are meeting and when you will return.
Learn more: Internet Dating Ninja book
9. Photos 
In my opinion, all your online dating photos should be used just for online dating. You need to take a separate set of photos, self-files, and only use them for your online dating profiles. Do you want to know why? You only need to open your online dating profiles. Then, you take your main photo and then drag this image to your desktop. Next, you run a Google Image Search on this photo. You try to control your emotions when identifying information about what you pops up.
10. Have A Post-Date Check-In Time
Although most online daters know to say someone that they are going to an online date, but that is not enough. You need to provide your friend with the phone number of someone you are meeting. Your friend will help you have a post-date check-in time. You just only need to link your friend to the profile of the person you meet. Whatever you know, you should make sure your friend knows it, too.
11. Carry Pepper Spray To Protect You Directly 
I know this way is intense, but I do it. In my experience, I always carry 1 pepper spray with me at all times I go out to meet a stranger or go out overnight. It is attached to my keychain, and it makes me feel more confident and safer. If you are going to your first date, hope that you will carry a pepper spray. In addition, I highly recommend that you should be trained how to use this pepper spray first.
Learn more: Deep Online Attraction book
12. Be Web Wise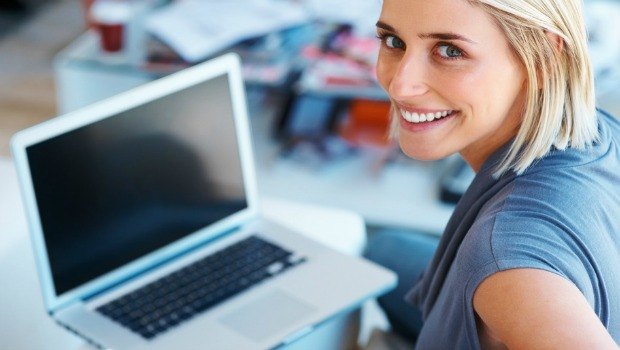 You should be wise if you want to get a successful online dating. In addition, there are certain signs that help you show if you are dealing with a scammer. You need to be aware of anyone who can:
Ask you for money
Quickly ask to chat or talk on a messaging service or outside email
Talk about "fate" or "destiny"
Vanish mysteriously from the website, and then reappear under different names
Ask for your address under some guises such as sending flowers or gifts
Claim to be recently widowed
Claim to be in United State but currently living, traveling, or working abroad
Make an excessive amount of spelling and grammar errors
To see all of our writings about topics on dating tips and advice for men and women, go to our main Relationship page. After reading my writing of 12 online dating safety tips and rules for women, I hope that it helps you get to know more safe and easy ways to protect yourself when dating online. Got a question? Need answers? Leave a comment below. Now are you ready to go to the first date online by following my collection of 12 online dating safety tips?
Want More Content Like This In Your Inbox?
Join The Discussion