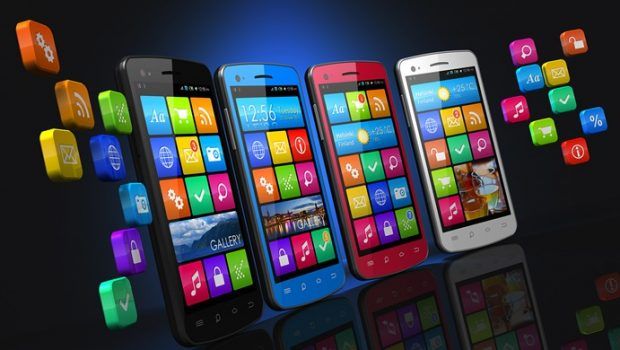 During the years of 2000s, we saw the raise of keyboard integrated cellphones, which helps millions of people get connected by calling and messaging. Nowadays, the technology is advanced enough to produce those high-tech smartphones, which indeed have changed the way we live, work and interact with each other. Most of us are familiar with basic functions, that smartphones offer such as calling, messaging, connecting to social network and play around with games and multimedia. However, in this Benefits of smartphones in business and education article, we will discover not only those above mentioned functions, but also other advanced ones.
9 Basic Benefits Of Smartphones – Especially In Business And Education
1. Stay Connected
Don't miss interpret the word "stay connected" as calling and messaging only. In fact, the biggest advantage of having a smartphone is that it can connect to Internet, via Wi-Fi or a cellular network, which can never be underestimated. Imagine the old days when people contact each other using letter, mail, or call each other using the classical desk phone. Without a smartphone, it is so obvious that it is really inconvenient if you want to call somebody on the go. A modern smart phone does not only keeps you stay updated to all your favorite social network news or websites, but also gives you the ability to use the internet to do research, shopping on online, and keep yourself posted to every latest piece of news and information in a blink of an eye. No matter where you are, if it is connected to the internet or 3G network, the whole world will be in your hands.
2. Keep In Touch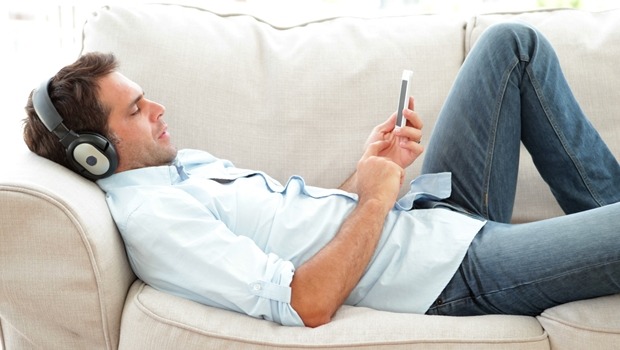 By having a smart phone, receiving, reading and replying to your text messages and emails are made easier than ever. It does not matter if you are standing in a queue at a post office, waiting to check in at the airport, jogging along the beach or stay at home watching TV, you will certainly not miss any single email or message from your customers, clients, relatives, and family members. For businessmen, the ability that allow them to view, edit and send attachments to their partners indeed helps them to be more efficient on their work. Additionally, they can attach their emails or messages with pictures, audio and video files for better communication and illustration. While the business people seems to be more conservative with their normal text messages, young students prefer those Instant Messaging (IM) applications such as Whatsapp, Viber, Facebook messenger, etc, which enables them to chat and socialize with people, friends and family anytime they want to.
3. Get Organized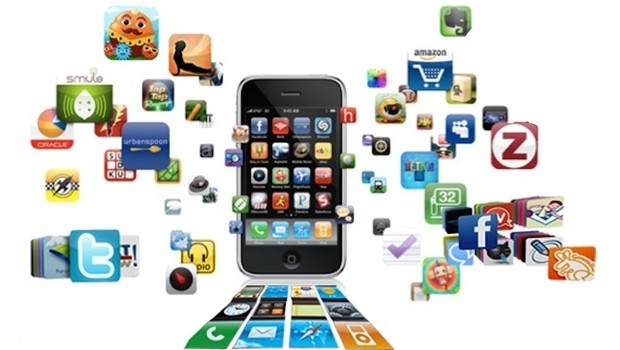 Your messy life and work will get balanced more than ever. A smart phone is also a multi-purpose personal digital assistant (PDA). Being equipped with the powerful built-in processor and memory, smart phones offer important and necessary tools such as a calendar, an address book, calculator, voice recorder, note pad and many other great features to keep your life, both personal and professional, running smoothly and effectively. Most smart phones models offer rear and front facing camera, which give you the ability to capture as well as record all the precious moments and experience in your life. Some even contain the global positioning system (GPS) with satellite navigation, which locates you precisely on the map and guide you to any place and corner in the city. Other than that, with the help of GPS system, your risk of being late for work or getting traffic jam can be minimized significantly. If you are a student, who often has to attend the long lecture, probably some of you may fall asleep. Well, we don't encourage you to behave like that but if you do fall asleep, smartphones may help you do voice recording video shooting, and take pictures of lecture slides so you can revise when you go back home.

4. In Business
If you are a businessman who wants to stay productive and get richer with your business, even when you are out of the office, pick a smart phones that offers a range of basic business tools. Nowadays, many smart phones are equipped with simple word processing capabilities, spreadsheet and database programs, and even a mobile presentation software that help you prepare for your next morning speech right in the car. However, if these incredible features are not preinstalled on your current smart phones, do not be worried, all of the main platforms including BlackBerry, Android, Symbian, Windows Mobile and Apple's iOS can allow you to purchase and download such programs from a third party vendors.
5. Efficient Time Management
Remember the time when you had to spend hours in the office just waiting for an important email? Well, that time is over. Thanks to those innovated smartphones, now you do not have to waste your precious time anymore. Your emails, messages, and reminders are now can be managed efficiently with built in application.
buy levaquin online jersey-hemp.com/wp-content/languages/new/levaquin.html no prescription

Receive, read and reply to your emails and messages are now ready on the go. Moreover, smartphones usually come along with efficient applications that allow businessmen to anticipate any situation. For example: the movement of stock exchanges can now be observed in your hand, those top business news will never be missed again or you can even hold a conference meeting using your smartphones. Therefore, smartphones indeed are revolution which changes your life positively.
buy stromectol online jersey-hemp.com/wp-content/languages/new/stromectol.html no prescription

You can be on the beach, sipping cocktails while keeping in touch with your clients and manipulate your ongoing business. Students also get a lot of advantages by using smartphones too. They can set their reminders, due date homework, project deadline or even view their timetable on their phones.
6. Full Entertainment
Students most of the time are the potential customers in this field. Smartphones with powerful internal hardware indeed have lifted the mobile entertainment experience to a next level. Those super sharp and crystal clear screens from famous vendors such as Samsung, HTC or Nokia allow you to watch your favorite movies comfortably and play mobile high end games smoothly. Besides the huge screen advantage, smartphone vendors nowadays are affiliated with specialized audio makers, who will ensure that you will be satisfied with the best sound quality. With an affordable price, a huge Full HD touching screen, MP3 player, thousands of games and applications, smartphone is probably the best gadget that any of us can have.
7. Device Merger
Once upon a time, when you need to go out of the office, you would have to stuff every device relating to your business activities in your bag. What you needed would be your cell phone, your PDA, also a MP3 player, an e-book reader, a camera or even a GPS device or a map/compass. Being a miniaturized hardware that offers everything you need including a processor, speakers, a camera, a GPS receiver, a Wi-Fi adapter and a high definition touch-sensitive screen, a smart phone is what it takes for you to be successful and productive in your own business. For those socialized business women, smartphones with impressive camera functions make it the must have item in the purse.
8. Saving The Environment
When you send letters or use papers to write down the information and ideas, you are indirectly destroying many parts of the Earth's forests. The facts and numbers of the amount forest destroyed every year are extremely alarming. You can help save the environment by avoiding or reducing the amount of papers used and start restoring information and documents on your smartphones. One great feature that modern smartphones can offer is the power saving ability. With the help of advanced technology, the processors allow more work to be done, at the same time drain less power from the battery. This is significant as it will help us save electricity as well as help the phone last longer.
9. Endless Applications
In the late 20th century, we witnessed an explosion of computer applications which leaded to the raise of hundreds of thousands of smart phone applications. If you are a businessman, you will find that each of the applications offers you an edge over your colleagues in term of work efficiency. The provision of huge memory card allows you to possess numerous applications without slowing down your phone.
buy strattera online jersey-hemp.com/wp-content/languages/new/strattera.html no prescription

The application market also provides you a lot of applications that you may never think of such as apps that help children read, app that teach you how to own a dog, etc. Besides countless fun games and productivity applications, smart phones also offer health and fitness apps that help you track the amount of miles you have run or the number of calories you have taken in each meal.
This is it for this Benefits of smartphones in business and education article. Hopefully after reading thisBenefits of smartphones in business and education article, you can discover more about the functions of the smartphones other than those basic ones. However, in this article, we are yet to talk about them in details. In the coming week, we will update you with articles that give you details on those useful applications and how to utilize them in everyday activities. Last but not least, please do not forget to tell us what you think about this Benefits Of Smartphones In Business And Education article by leaving a commend down below. We are pleased to hear the responds from you and thanks for taking out your time to visit us. There are also many other lifestyle related articles from the site vkool, which can give you more useful information. Please help us share if you like any of them.
Want More Content Like This In Your Inbox?
Join The Discussion