Acne may naturally occur on your scalp just like when it appears on your face and various parts of your body. This annoying condition can bother both young and old people.
Like other body parts, the scalp has pores which will secrete sebum (oil) to your scalp surface. When the bacteria appears on your scalp and combine with sebum and dead skin cells, your pores will be blocked, which cause an outbreak of acne.
There are many factors that contribute to causing scalp acne including hormonal changes (particularly during adolescence and women during menstruation), an allergic reaction, an unhealthy diet, living in humid conditions, poor hygiene, exposure to certain oils and chemicals, mechanical agents such as habitual scratching your scalp or wearing tight headgear, and pollution
Besides, stress, depression, and fatigue may also lead to this problem.
Although scalp acne cannot be noticeable as your hair mostly covers the scalp, it can make you inconvenience and pain as well as is very difficult to care your hair. In fact, combing or brushing your hair may become a painful task.
People suffering from acne on the scalp may have to experience to other symptoms such as itching and inflammation. If you untreated this problem, it can cause folliculitis which is a hair follicle infection due to bacteria, particularly staphylococcus bacteria.
Scalp acne has a tendency to be more tender and painful than acne on the rest of your body and it usually disappears itself within a week or more. But it can be more difficult to heal this scalp acne than acne elsewhere as your hair is growing at there.
To remove this painful and annoying problem, you have to care your hair properly. There are also many simple tips and natural remedies which can help you in speeding up your healing process.
If your scalp acne becomes more painful or doesn't show any sign of healing, you visit your dermatologist to properly diagnose and treat this. In this article, VKool which will present to you top 10 effective scalp acne treatment tips. However, it is only for the informational target and not aimed to give medical advice. Keep reading this article to understand more!

Effective Scalp Acne Treatment – Top 10 Tips
1. Turmeric And Extra Virgin Coconut Oil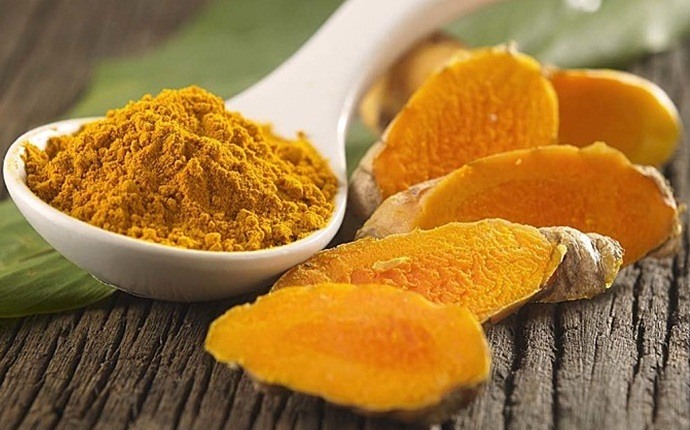 Turmeric is an excellent natural ingredient which is beneficial in treating acne on your scalp. Turmeric contains a compound called curcumin, containing potent antibacterial, anti-inflammatory, and antioxidant properties.
Besides, it has the ability to inhibit the growth of acne bacteria as well as even reduces pain and prevents acne scars.
You just mix half a teaspoon of turmeric powder well with ½ teaspoon of coconut oil to get a thick paste.
Then you apply this paste on your affected scalp areas.
Keep waiting for about 1 hour and wash your scalp off with the regular shampoo.
You should repeat this once per day.
In addition, you may also take some tablets of 450-mg curcumin for 2 times per day. You should always remember to consult your doctor advice before taking any supplement regimen.
See more: 11 Best ways on how to use turmeric for arthritis treatment
2. Aloe Vera And Lemon
Another popular scalp acne treatment is to use aloe Vera. In fact, aloe Vera can help in killing the bacteria causing the acne, reduce inflammation, promote the healing process, and prevent infection. It also aids in maintaining the pH balance of your scalp.
You just thoroughly mix the aloe Vera gel (1/2 teaspoon) and the juice of half a lemon.
Then you apply this mixture on your damp hair. You should remember to focus on your affected area.
Keep waiting for about 30 minutes and rinse off with water.
You'd better do this process once a day for a few days.
Or you may simply cut an aloe Vera leaf and extract its gel.
Then you apply this pure gel directly on your affected scalp area twice per day during a week.
Read more: 17 Useful ways on how to use natural aloe vera for stretch marks
3. Tomato Juice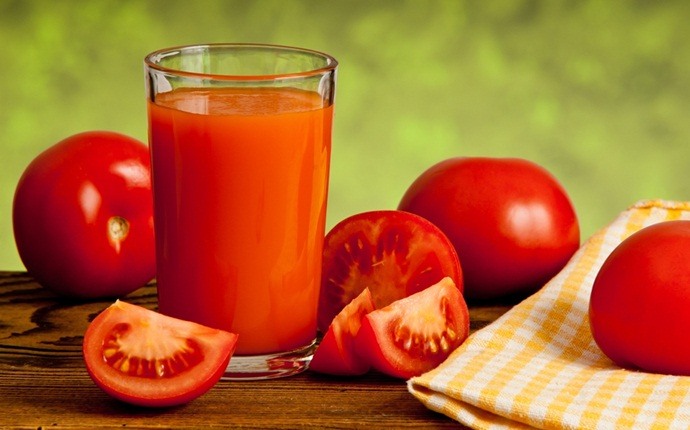 Tomato is rich in salicylic acid, which is very effective for healing any kind of acne.
Besides, the salicylic acid content in tomato also assists in drying up the acne.
Tomatoes also help to reduce the sebum production, one of the reasons for scalp acne and help to maintain a healthy pH level on your scalp.
Firstly, apply fresh tomato juice on your scalp.
After that, wait 10 minutes and then rinse your scalp with lukewarm water.
Do this scalp acne treatment for once daily for several days.
Learn more: Top 13 health benefits of tomatoes for men are revealed
4. Garlic
Another common kitchen ingredient that aids in healing scalp acne effectively is garlic. Garlic contains antibacterial and antioxidant properties that help to treat acne breakouts on your scalp caused by bacterial infections.
Garlic may even soothe the inflammation, decrease the pain, and speed up the healing process.
At first, you boil 4 to 6 peeled cloves of garlic in 3 cups of clean water for 5 minutes.
After that, you cover and let it cool down.
Then you remove these garlic cloves and use the garlic water to wash your hair.
Now, wait for 10 minutes and rinse it with clean water.
You should repeat this process for once daily.
Read more: 14 Tips on how to use garlic for sinus infection
5. Scalp Hygiene
To heal and prevent scalp problems such as acne, you have to take care of your hair & scalp properly.
Firstly, wash your hair thoroughly to prevent the accumulation of oily residue on the scalp by using a medicated shampoo having salicylic acid for fighting acne and preventing future acne.
Keep your brushes, curlers, hair clips, and combs clean by regularly rinsing them with soapy water. Make sure that you wash your towels and headgear.
If the head sweats a lot, you should rinse your scalp and hair every evening with plain water.
Whenever washing your hair, remember to massage gently your scalp for a few minutes. This will assist in loosening up sweat debris and dirt as well as encouraging circulation.
When treating scalp acne, avoid using greasy hair styling products such as wax, mousse, hairspray, and gel. These products can cause blocked pores.
People having oily hair had better limit the use of conditioner because conditioner will only exacerbate this problem.
Remember not to use conditioner for a few weeks to help in clearing up and preventing acne outbreaks.
If you use a conditioner, use it on the end of your hair only and avoid applying it on the roots.
Learn more: No more dry scalp ebook review – is Mia's guidebook useful?
6. Betel Leaves And Castor Oil
Betel is also known as a scalp acne treatment. Its leaves have antiseptic and antimicrobial properties, which helps in treating and preventing acne.
You can choose one of the following remedies:
Remedy 1:
You firstly grind some fresh betel leaves until they form a fine paste.
Then you apply this paste directly to the affected scalp area.
Leave it on there for 30 minutes and use cool water to rinse it off.
Keep repeating this for 2 or 3 times each day.
Remedy 2:
At first, you take a warm betel leaf and a little castor oil.
Now, you spread this oil to the betel leaf and place it directly on the affected area before the bed time.
In the next morning, you wash your hair and remember to do this once daily.
See more: Benefits of castor oil for hair and skin – top 25 beauty benefits
Keep reading this article about scalp acne treatment to get more information!
7. Honey And Cinnamon
Raw honey contains antibacterial and antioxidant properties which collectively help you inhibit the growth of bacteria causing scalp acne. Plus, it is also beneficial in reducing the pain and redness. Try using one of these natural ways below with using honey as a scalp acne treatment.
Remedy 1:
You simply dab a little honey on your affected scalp area.
Then you wait for 10 minutes and use warm water to rinse off.
Do this process twice every day for a few days to get the best results.
Remedy 2:
You mix 1 teaspoon of cinnamon well with 2 tablespoons of honey.
Then you use your fingers to rub it on your scalp.
You wait for 20 minutes and use lukewarm water to rinse it off.
You should use this remedy once every day.
Read more: 17 Useful ways on how to use honey for dark circles under eyes
8. Neem Leaves And Coconut Oil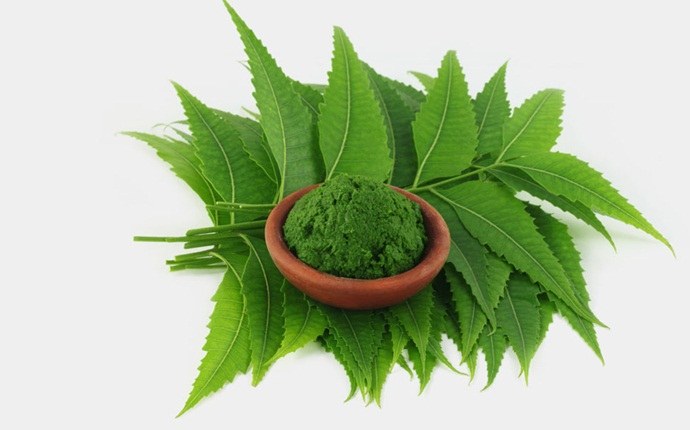 Neem, commonly known as Indian lilac, is highly beneficial in treating any kind of acne. It contains antibiotic and antiseptic properties, which aids you in drying out acne quickly.
Besides, it is also useful for easing the signs of extreme pain, inflammation, and itching.
Remedy 1:
At first, you boil 1 handful of these neem leaves with 2 cups of water and wait for 10 minutes.
Then you remove the leaves and crush them into a fine paste.
Now, you apply this scalp acne treatment paste directly on your scalp and focus more on the affected scalp area.
Wait for 30 minutes and use the boiled neem water to rinse it off.
Remedy 2:
You prepare neem oil (5 drops) and extra-virgin coconut oil (1 teaspoon).
Now, you mix them well and use this mixture to gently massage your scalp and leave it like that for overnight.
In the next morning, you wash your scalp and hair with a gentle shampoo.
See more: 22 amazing benefits of neem for hair, skin and health
9. Apple Cider Vinegar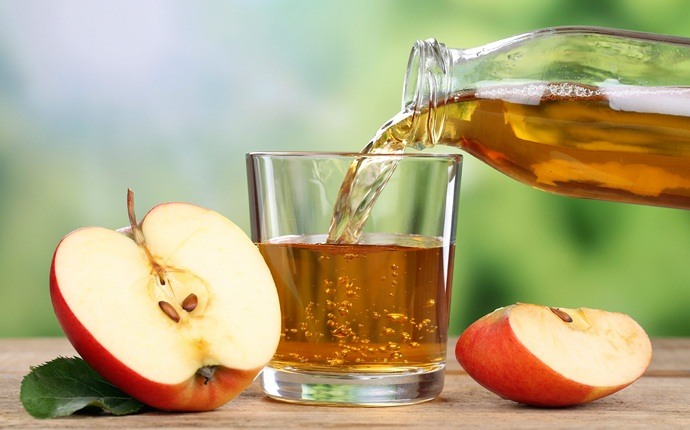 This is also another scalp acne treatment you should try. Apple cider vinegar helps in fighting scalp acne. The antiseptic and antibacterial properties content in this vinegar will help to remove the oil and hair follicles of bacteria causing acne. Plus, it also aids in restoring the pH balance of your scalp to keep further breakouts at bay.
At first, you mix the apple cider vinegar and lukewarm water at an equal ratio.
Then you use this solution to rinse your washed hair.
Let wait for 5 to 7 minutes and rinse the hair again with plain water.
Do it again whenever you shampoo your hair.
Or you may add 1 teaspoon of unfiltered and raw apple cider vinegar to 1 glass of lukewarm water and consume it twice daily.
Warning: Remember not to apply the undiluted ACV on your hair because it may be too strong for the scalp.
Learn more: How to use apple cider vinegar for scalp? 12 best uses
10. Tea Tree Oil
This tea tree oil is an effective treatment for acne as well as other scalp issues. In fact, it acts as an antiseptic, which disinfects the pores and quickly dry out the acne.
Moreover, it can kill the bacteria causing acne as well as reduce the itchiness and redness.
Remedy 1:
At first, you mix 5 drops of this tea tree oil well with 2 or 3 tablespoons of coconut oil or olive oil.
Then you massage this oil mixture on your scalp and use water to wash off after waiting for 1 to 2 hours.
Remember to repeat this scalp acne treatment once daily.
Remedy 2:
With this remedy, you simply add 2 or 3 drops of tea tree oil to the regular shampoo.
Then, you use it to shampoo your hair daily.
When applying this remedy, you have to make sure that you let the shampoo stay on your hair for a few minutes before washing it off.
Or you simply put 1 to 2 drops of this tea tree oil to a wet cotton swab.
Then you dab this swab gently on your affected scalp area.
You allow it to stay aside for some hours and use cool water to rinse it off.
Keep repeating 2 times daily.
Note: Because some people can be allergic to tea tree oil, you'd better do a patch test for the first time you use.
Read more: How to use tea tree oil for ear infection? 13 best uses
Scalp Acne Treatment – Additional Tips
You should apply a warm and moist compress or washcloth to the affected scalp area for several times per day to relieve discomfort as well as help the acne drain.
Do not to shave your head when you suffer from scalp acne because it will stimulate the risk of infection.
Avoid squeezing or scratching the acne because it can cause infection and reduce the healing process.
Drinking detox drinks will help in cleansing your body wastes and toxins causing such skin problems.
Do not eat oily, spicy, and deep-fried foods.
Keep controlling your stress level because excessive stress may worsen your condition.
You should protect the head from directly exposing to the sunlight when you go out.
Related link: 7 natural home remedies for oily scalp & dandruff
If you want to get more about effective and natural tips for other skin conditions and problems, go to visit our main Health page. After reading the writing of top effective scalp acne treatment – 10 tips, hope that you can find out the best way for healing your scalp that is damaged by acne effectively and naturally. However, you should meet the doctor to get an advice before using any treatment. If you want to ask any question or even know other natural scalp acne treatment tips, please leave it below.
Want More Content Like This In Your Inbox?
Join The Discussion