Updates: 05/17/2014
In general, the super power foods can contain a lot of vital vitamins and supplements for babies. However, you should consult your pediatrician before feeding your babies eggs, citrus, yogurt, and fish, if your own babies are no more than one year old because these kinds of foods can cause the bad allergic reaction. Some other kinds of foods such as meat, vegetable purees, and fruit can be gradually provided earlier than six months if your own babies are ready for all of them. You should remember that some solid foods cannot be fed for less than 4 months year old babies. In this article, we will provide you with 27 easy and healthy baby food ideas at 1 year old and above which can bring vital vitamins and good supplements for babies' growth.
Top 27 Easy And Healthy Baby Food Ideas At 1 Year Old And Above
1. Squash Is The First
Squash is one of the excellent sources of fiber, vitamins A and vitamin C. This kind of food has naturally sweet, a pleasing, and creamy texture.
You can combines parmesan cheese on the squash, and then roast it for feeding for your own baby. In other way, you can cook the squash with cilantro, and garbanzo beans.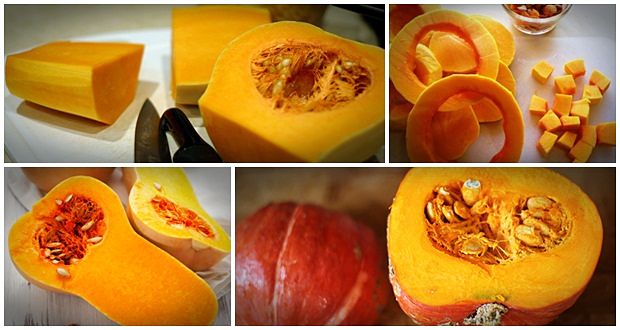 2. Lentils
Lentils contain fiber and protein. Lentils can be the big pack of powerful nutrition. They are one of the best healthy baby foods which you will buy easily in the local supermarket.
You can combine the healthy cooked lentils with green vegetables, rice, and a little bit of seasonings or you can try oregano and basil for healthy and natural recipes. Or you can toss in your bay leaf, which works well with healthy lentils.
3. Dark Green Leafy Vegetables
Some kind of leafy greens are great sources of folate and iron. These kinds of foods are Kale, collard greens, and chard. The spinach is one of the best dark green leafy vegetables which can provide a good source of fiber and vitamin A for your baby. You can steam and puree this green and mix them with a healthy kind of iron-fortified cereal to provide your own baby a good source of iron.
4. Broccoli
Broccoli contains folate, calcium, and fiber. Besides broccoli is the good source of cancer-fighting supplements. Thanks to the sulfur compounds in this kind of food, broccoli has a good flavor that will support to expand your own baby's tastes. You can steam broccoli until soft, and then chill it, because this chill broccoli can be soothing during babies' teething.5.     Blueberries
The brilliant and deep blue berries can contain flavonoids, and anthocyanins, which can be a good supplement for baby's eyes, urinary tract, and brain. You can combine a little of blueberries with a cup of boiled water, and then put this mixture in the microwave for about minute. You can let it cool, put more yogurt, and fed your own babies.
Recommend reading: Diet tips for thyroid health – this can help your baby have prevent thyroid disorders naturally.