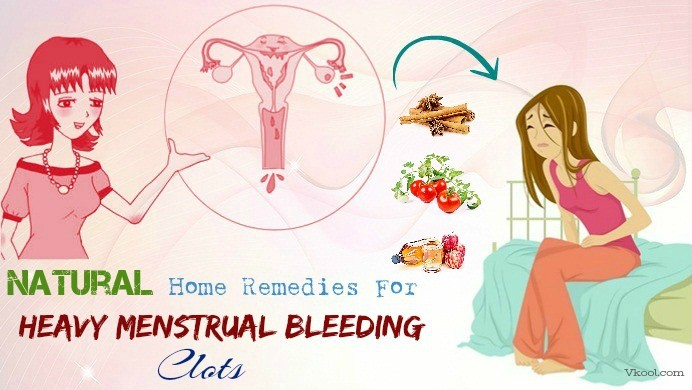 9. Thyme Tea
Consuming thyme tea on a regular basis can help to keep heavy menstrual bleeding at bay. [8]
Directions:
Steep a tablespoon of thyme leaves in 1 cup of boiled water for about 10 to 12 minutes
Consume the tea every day as one of the home remedies for heavymenstrual bleeding.
Alternatively, add some ice cubes to the thyme tea and apply this as a cold compress treatment on your abdomen to keep heavy menstruation at bay.
Read more: Natural home remedies for chest congestion and cough
10. Radish
Radish is also considered one of the home remedies for heavy menstrual bleeding.
Directions:
Prepare and blend 2 or 3 radishes with a bit of water into a thick paste
Mix this paste with a cup of buttermilk and stir well
Consume it during your day to get the best results.
Apart from radish root, the radish seeds can also act well in controlling the condition of irregular periods: Simply grind a few radish seeds and consume this ground seed powder along with buttermilk on a regular basis when you have delayed periods.
Read more: Benefits Of Radish On Health And Beauty
11. Ashoka Tree Bark
The Ashoka tree bark is applied for healing many ailments which include heavy bleeding during menstruation. [9]
Directions:
Crush the Ashoka tree bark into the fine powder
Add 25 grams of the Ashoka bark in 200 ml of water and keep boiling till the water decreases to 50 ml
Add 50 ml of milk to this solution and continue to boil it until the solution reduces half of its quantity
Strain the water and allow it to cool down
Consume 20 to 30 ml of this water in the morning after you wake up.
Note: You should only prepare this solution in every morning.
See more: Raw Goat Milk Benefits & Some Cautions Of Drinking It
12. Basil
Not only does basil help deal with heavy menstrual bleeding but it also aids in relieving pain related to menstruation due to it owns caffeic acid that is responsible for reducing pain well.[10]
Directions:
Add 2 tablespoons of basil leaves in a pint of boiled water and steep for a while and cover tightly
Wait until the solution cool to the room temperature and sip 1/2 to 1 cup of this basil tea an hour when you suffer from pain in your period
Alternatively, use basil as a natural spice to cook vegetables and meat or Italian dishes.
See more: Health Benefits Of Basil
13. Aloe Vera
Aloe Vera may be famous for various health benefits including for dealing with the heavy menstrual bleeding condition. In fact, Aloe Vera is well known for the medicinal properties contained in it. To use Aloe Vera as one of the home remedies for heavy menstrual bleeding, you should follow the below directions:
Drink the juice made from the aloe Vera gel before and during your menstrual period
Alternatively, take 1 tablespoon of this aloe Vera gel and consume it 3 times daily within a week before the expected period starts to ease cramps and pain.
Read more: Useful Ways On How To Use Aloe Vera For Dandruff Treatment
14. Agrimony
Agrimony is also very helpful home remedies forheavy menstrual bleeding. In fact, Agrimony contains the astringent properties that help stop both external and internal bleeding.[11] 
Directions:
Combine a teaspoon of dried agrimony powder with 1 cup of boiling water
Steep for a few minutes
Strain the water and drink this agrimony tea for expected results.
15. Apple Cider Vinegar
One of the great home remedies for heavy menstrual bleeding clots is using apple cider vinegar. Especially, it acts as a tonic that maintains hormonal balance and flushes toxins out of your body as well. It can even be effective for treating symptoms such as headaches, irritability, cramping, and fatigue.
Directions:
Mix 1 to 2 teaspoons of apple cider vinegar (raw, unfiltered) to a glass of water and stir well
Consume this solution about 3 times daily during the menstrual cycle for optimal results.
Learn more: Health & Beauty Advantages Of Apple Cider Vinegar Consumption
16. Tomato Juice
Consuming tomato juice every day may aid in improving the blood flow in your menstruation. The reason is that tomato juice is comprised of vitamins essential for reducing the blood flow in your periods. So you should consume the juice as one of the home remedies for heavy menstrual bleeding.
All you need to do is including 1 glass of tomato juice in your daily diet to help you get rid of this condition as soon as possible.
See more: Health Benefits Of Tomatoes For Men Are Revealed
17. Banana Flower
Banana flower is often used as an ingredient in various dishes and it is also considered one of the home remedies for heavy menstrual bleeding. In fact, It is beneficial in balancing hormones as well as reducing bleeding. In addition, it also has the ability to increase the level of progesterone which your body creates.[12]
For dealing with the condition, you can take the cooked banana flower and then mix it with curd to consume in your daily diet. This treatment can provide you with a relief from excessive menstrual bleeding.
Learn more: Banana smoothie recipes for breakfast: 20 easy & healthy recipes
18. Holy Basil
Holy basil is loaded with anti-spasmodic oils that instantly relieve heavy bleeding and cramps in menstruation. Holy basil is capable of maintaining the balance of hormones during periods in the body.
Directions:
Mix a tablespoon of basil leaves well with 1 cup of water and boil them
Steep for a few minutes then consume this holy basil tea during your menstrual cycles to keep clotting and heavy bleeding at bay.
If you do not grow the holy basil by yourself, you can find the dried holy basil available at the health stores.Holy basil is highly useful for regulating heavy menstrual bleeding and reducing blood loss. Nevertheless, if you continue suffering from heavy periods, you should see a practicing gynecologist to have some advice.
Read more: Health Benefits Of Holy Basil Tea
19. Epsom Salt
Epsom salt is one of the simple home remedies for heavy menstrual bleeding. However, you should be careful when applying the remedy because using it too much can make you hurt. You need to use a proper dosage of Epsom salt to treat this problem effectively.
Directions:
Mix 1/2 tablespoon of Epsom salt with 1 glass of water
Consume it within 2 days before your expected period starts
This solution will help lessen bleeding, easing cramping, and stomach bloating.
See more: Health Benefits Of Epsom Salt
20. Cold Compress
Using a cold compress is one of the best home remedies for heavy menstrual bleeding clots. This will help relieve pain in the lower abdomen as well as the flow of blood. For best results, you can use it as follows.
Put some ice cubes in a clean towel and next to tie it properly
Place it over theabdomen for at least 15 minutes
Lie down and try to relaxfor some time
Follow this treatment every 4 hours if the symptoms continue.
Learn more: Natural soothing foods for period cramps that really work
Want More Content Like This In Your Inbox?
Join The Discussion