Ear congestion is a blockage in your ear canal. Ear congestion can cause infection, ear aches and also affect your hearing. However, there are various home remedies that can treat ear congestion. Do you want to know which home remedy will help you treat of ear congestion in adults? If your answer is "Yes", then you should read this writing. In this article, VKool.com will show you top 12 home remedies for ear congestion in adults. The writing is collected from reliable sources. However, it is not intended to give medical advice and it is solely for the informational purpose. Keep reading this writing to understand more!
Top 12 Home Remedies For Ear Congestion In Adults You Should Follow
Here are 12 best home remedies you are looking for:

1. Eucalyptus Oil
Eucalyptus oil is one of best home remedies for ear congestion. It has been used to cure ear and nasal congestion thanks to mucus since a long time. Especially, it can alleviate congestion and thin out the mucus. For best results, you should take a bowl of steaming hot water and then add eucalyptus oil (a few drops) to it. Lastly, you take your head above the bowl in order to get the full steam and next to cover your head with a towel. You had better keep it for about 10 minutes for instant relief.
2. Chamomile 

Chamomile is also considered as one effective home remedy for ear congestion owning to its antiseptic and anti-inflammatory properties. You can make chamomile tea or add it to the steam treatment. It is recommender to drink two cups of chamomile tea every day for treating your ear congestion. Another option is to add some chamomile herb to the bowl of steaming water.
3. Ginger Tea
As you know, ginger is one of the oldest treatments for health care. Especially, it is an useful remedy for easing ear congestion thanks to its anti-inflammatory and antiseptic qualities. For best results, you should consume two cups of ginger tea per day to reap the ginger benefits.
4. Garlic Oil
Garlic oil is another effective home remedy for ear congestion due to its antiseptic properties. For instant results, you heat garlic (two smashed cloves) with olive oil. Afterwards, let it cool and next to add about 3 drops in the troubled ear. Lastly, you drain your ear after one minute and feel immediate relief.
5. Olive Oil
Olive oil is another great home remedy for ear congestion. For good results, you add the oil (a few drops) into the affected ear with a dropper. Next to let it work on the ear congestion for 5 to 10 minutes and then clear the softened material with the ear bud.
Learn more: Advantages Of Olive Oil On Health & Beauty That Amaze You
6. Tea Tree Oil
Tea tree oil contains anti-inflammatory and antibiotic properties. It is an excellent remedy for ear congestion. To use the oil for curing ear congestion, you can add few drops of the oil to boiling water. Afterwards, you mix well and then gently tilt your head. You should place the troubled ear directly over the steam for positive effects.
7. Coltsfoot 
Coltsfoot is one of useful treatments in relieving ear congestion. For best effects, you should take only small dosages of the herb to cope with our ear congestion.
8. Clove Oil 
Clove oil is an useful cure for ear congestion. Especially, the aroma of the oil is used to treat ear and nasal congestion effectively. It also has some antimicrobial and anesthetic effect. For expected results, you can take steam inhalation with some drops of the oil to relieve ear congestion.
Learn more: the book of healthy eating
9. Mustard Oil 
A very useful and common home remedy for ear congestion is using mustard oil. To use it, you need to heat mustard oil (1 teaspoon) in a spoon for some time. Let it cool a bit and then pour some drops of lukewarm mustard oil into the congested ear with a dropper. Leave it for 2 to 3 minutes. This will loosen the mucus and release the congestion. You should do it couple of times when you meet this problem. This will help you get rid of instant relief from the ear congestion.
10. White Vinegar and Alcohol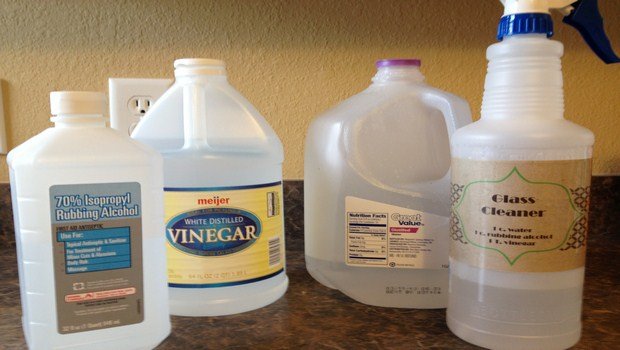 White vinegar and alcohol is also an excellent home remedy for treating ear congestion. For best results, you need to mix equal amount of white vinegar and alcohol in a spoon and then drip about 4 drops of the same into the troubled ear. It is suggested to repeat it two or three times per day for noticeable improvement.
11. Hydrogen Peroxide
This remedy can help unblock your ears and lear the wax. To see good effects, you can mix hydrogen peroxide in one cup of hot water. After that, you lie down comfortably and then place some drops into the troubled ear. Lastly, you drain the entire substance out.
12. Hot Compress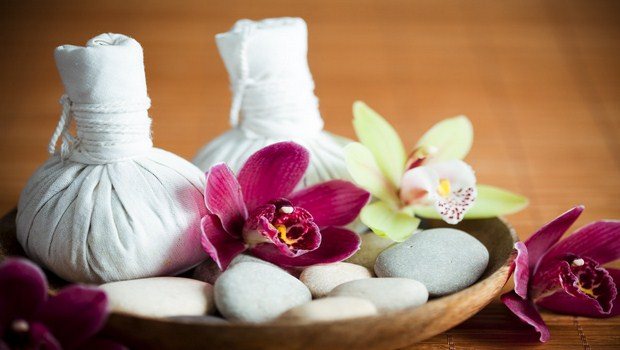 Using a warm or hot compress will help to relieve ear pain and loosen congestion. This remedy will have no side effects. Remember that this compress is not too hot. You can either hold a warm container or use a cloth dipped in hot water or against the ear congestion.
Related articles on ear problems:
Solutions For Ear Infection In Children And Adults
The Ways To Get Rid Of An Ear Infection At Home Quickly
The Methods To Get Water Out Of Your Ear Fast And Easily
To get more information related to effective home remedies for health problems, go to our main Home Remedies page. Try these effective home remedies right away and be relieved of ear congestion adults. You should use above remedies for at least one or two months to receive positive results. After studying the writing of top 12 home remedies for ear congestion adults, hope that this article will help you find out the best solution to deal with ear congestion adults fast and effectively. However, the writing is solely for the informational purpose, so you need to get advice from your doctor before applying any home remedy. If you have any question or comment, please leave them below, I will respond you as soon as possible.
Want More Content Like This In Your Inbox?
Join The Discussion