Many families cannot miss camping time in the summer season. Camping time assists them to bond with each other and spend undisturbed time. Camping is also a fun time for your kids as they needn't have to worry about their studies, albeit temporarily. Campfire cooking is a great place to teach your kid things such as respect, discipline, plus order. Now VKool.com will mention 11 easy camping recipes, which will get your little one learning, doing, plus growing. Supervise the kids as they will try the hand with these easy recipes.
11 Easy Camping Recipes For Kids You Should Not Miss
1. Breakfast Sandwiches
This recipe is one of the easy camping recipes for kids. Your kid will surely love it.
Get these:
1 egg, over hard or scrambled
Browned sausage, bacon or ham
2 sandwich bread pieces
1 your favorite cheese slice
Square camp iron
Salsa, pepper or salt (optional)
Directions:
You can prepare eggs and meat before you leave on your camping trip or fry them. Next, butter each bread slice on one side.
In the pie iron, place one bread piece buttered side down. After that, layer with the egg, cheese, and meat, topped with the second bread piece, buttered side up.
Now close this pie iron and then place over one hot fire for about 1 minute on each side.
Check occasionally so you don't burn them.
2. Omelet In A Bag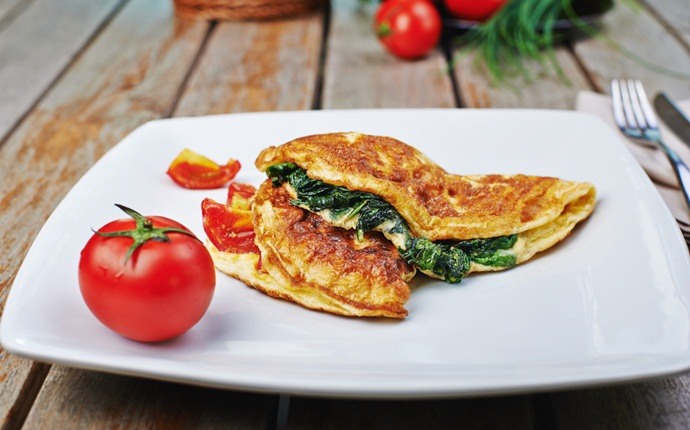 Eggs are a powerful source of protein and vitamin D so they help kids grow stronger and bigger. You should not this recipe while looking for the easy camping recipes for kids.
Get these:
Eggs
Various omelet toppings like onions, cheese, pepper, bacon, tomatoes, ham,  spinach and more
Water
Freezer bags
Pepper and salt to taste
Directions:
The first step is to break 2 eggs in each bag. Boil the water and add the omelet elements in the bag at one time.
Using a fork or fingers, mix up the ingredients and close the bag.
In the boiling water, put the closed bag and wait for about 10 minutes until these eggs are cooked.
Take it out of water and place the omelet in one plate. Finally, add pepper and salt to taste.
Read on: Top 9 Beauty & Health Advantages Of Eating Eggs

3. Burritos For Breakfast
Get these:
Flour tortillas
Cooked hash browns (a bag)
Cooked scrambled eggs
Thin cheese slices
Cooked and crumbled sausages
Directions:
Lay out these tortillas at first and next add a layer of sausages, eggs, plus hash browns on top. Then, put them in the center.
After that, add a cheese slice on top. Roll up these tortillas and secure by using a foil.
Store it for a few days in the fridge. Then remove them from the fridge and cook over one grill.
4. Easy Camping Recipes For Kids – Peanut Butter Cones
Get these:
Peanut butter
Chopped bananas
Sugar cones
Chocolate chips
Marshmallows
Directions:
Spread the butter inside the cones and fill them up with bananas, chocolate chips, and marshmallows.
Wrap up the whole cone in the aluminum foil
Then you also seal off the top.
Next, heat it on coals in 10 minutes
You keep turning in between in order to make them be cooked evenly.
5. Blueberry Maple Pancakes
Get these:
1 pint blueberries
1 cup all-purpose flour
1 pint maple syrup
1 teaspoon of baking powder
1/2 teaspoon of baking soda
1 cup of milk
2 tablespoons of melted butter
1 large egg
2 tablespoons of maple syrup
Cooking oil
Directions:
First of all, pour maple syrup into a pan and heat. Then, reserve 2 tbsp for the batter.
In the syrup, put half of these blueberries to heat. Mash the blueberries with the help of the back of one spoon when syrup starts boiling.
While mixing heat for another minute and then leave aside.
In a bowl, mix baking powder, flour, salt and baking soda. In another bowl, mix milk, melted butter, beaten egg, 2 tablespoons of maple syrup along with remaining blueberries.
Then, pour dry ingredients into these wet ingredients and mix well. Pour batter (1/4 cup) onto hot, greased griddle or skillet and cook for 20 minutes.
Serve with bacon or sausage, blueberry maple syrup, and one cup of hot coffee.
6. Loaded Banana Boats
This is also one of the easy camping recipes for kids you should try.
Get these:
Whole unpeeled bananas
Chocolate chips
Cut fruits of your choice such as marshmallows
Aluminum foil
Chocolate sauce
Directions:
First of all, slice the bananas from top-bottom but ensure the peel doesn't come off.
Open it from the middle to make a slit, but it shouldn't open into two. Fill the banana's center with fruits.
Sprinkle chocolate sauce and chocolate chips. Then, wrap up these bananas in a foil.
Put them on hot coals and allow it to cook for about 5-6 minutes.
Read on: 19 Health And Beauty Advantages Of Banana Consumption
7. Inside Out Hot Dog
This is also considered as one of the easy camping recipes for kids.
Get these:
Hot dogs
Any crescent rolls of your choice
Spreads such as mustard, ketchup, and the like
Directions:
Open up the rolls at first and put the hot dog on an edge.
Roll this hot dog roll. Take one skewer stick and attach a sausage together with the crescent roll to each. Then, roast until this sausage is cooked properly.
Ser it with any sauce of choice.
8. Potato Hash With Barbecue Chicken
Get these:
Bite-sized boneless chicken pieces
Peeled and diced potatoes
Butter
Barbecue sauce
Salt to taste
Directions:
Heat a pan at first and cook the potatoes and the chicken till they become tender.
Remove from heat and next add barbecue sauce generously.
Then, take a large aluminum foil sheet and add all the potato and chicken in it. Properly wrap up the bundle.
Now heat this foil on the grill for 10-15 minutes. Turn it one or two times.
Open the foil and then eat by using a spoon. If needed, you can add some salt on top.
9. Scrambled Eggs & Cheese Croissant
You also should not ignore this recipe when seeking the easy camping recipes for kids.
Get these:
Large eggs
Large sized croissants
Some milk
Grated cheddar cheese
Any seasoning of your choice
A small pinch of snipped chives
Directions:
In a bowl, break the eggs and next mix in the milk, cheese, together with any seasoning of choice. Heat a pan and then, pour this mix in it.
Keep stirring often so that the mix doesn't stick to the pan. Add the chives and later stir again.
Cook until these eggs are done. Then, open up these croissants and using the cheese mix and scrambled eggs fill them.
10. Peanut Butter & Banana Open Sandwich
Get these:
Bread slices
Peanut butter
Bite sized pieces bananas
Directions:
Firstly, spread this peanut butter on the slices of bread.
Then, place the slices of banana on the bread.
Enjoy it.
11. Easy Camping Recipes For Kids – Grilled Fish With Basil And Tomato
Get these:
Long slices of wild cod
Fresh chopped basil
Few garlic cloves – minced
Chopped red cherry tomatoes
Olive oil
Fresh ground black pepper and salt as per taste
Onion powder
Directions:
Heat the grill at first and next set it on a medium-high heat temperature.
Then, open up the sheet of aluminum foil and put the fish on an edge of the foil.
After this, place the minced garlic and the cherry tomato slices on the fish slices.
Now add black pepper and salt on top as needed.
Mix the onion powder and the olive oil in a bowl and keep mixing till everything is dissolved nicely. Drizzle the oil mix over the fish.
Now close this foil and tightly wrap it. Heat the fish on a grill for about 10 minutes so that it properly cooks.
Now open up this foil and on top of this fish, add your freshly chopped basil.
Enjoy it.
All the above-mentioned recipes are easy to make and mostly use basic ingredients. Camping can be a fun experience for your family, so enjoy and try the above recipes. You can help your little one prepare the recipes.  To read more our articles, you can visit our main Health page.
Recommended articles:
22 Quick And Easy Chinese Food Ideas For Kids
9 Easy Healthy Breakfast Food Ideas For Kids
15 Healthy Indian Breakfast Ideas For Kids
The Book For Eat, Drink And Shrink Recipes
Want More Content Like This In Your Inbox?
Join The Discussion