Eggs are one of the most important cooking ingredients. And it contains a lot of vitamins such as vitamin A, vitamin B5, vitamin B12, vitamin B2, vitamin B6, vitamin D, vitamin E as well as vitamin K. Besides, it also includes calcium, zinc, folate, selenium along with phosphorus and so on. With these nutrients, eggs will bring you a lot of benefits. Do you wonder to know them? If "yes", please continue reading this article on our page Vkool.com which will present to you top 9 beauty & health benefits of eating eggs. This article listed the best advantages of eating eggs from reliable sources. However, it is only for the informational target and it is not aimed to give medical advice. Continue reading this writing to understand more!
Top 9 Beauty & Health Benefits Of Eating Eggs
These are 9 beauty and health benefits of eating eggs daily, which can surprise you a lot.
1. Lose Weight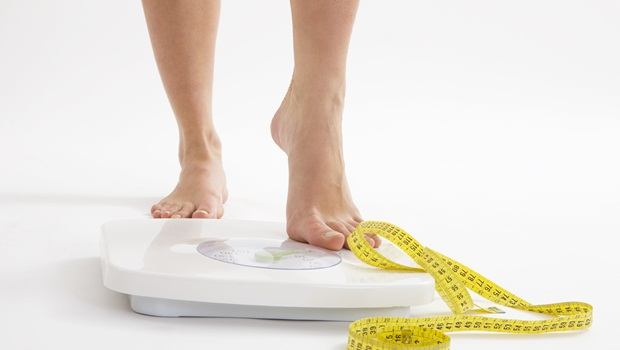 Is it surprise you that eggs can help to lose weight? As usual, many people believe that eggs are "unhealthy" or "fattening". However, a study of the Rochester Center for the Obesity Research showed the opposite view. They proved that having breakfast with eggs can help to limit the amount of calorie intake all day. Or in other words, if you eat eggs regularly, you will lose at least three pounds per month.
The reason why eggs help you lose your weight is that eggs can keep you full for a long time. That means you have fewer chances to submit to a mid-morning nosh or to stuff yourself at the lunchtime. Even though eggs are said to contain a lot of cholesterol, this is called "dietary cholesterol" which is different from the blood cholesterol in the body. In spite of the past health recommendations, there is no evidence that when you eat eggs, it will increase the blood cholesterol levels.
Learn more: The book of 3 week diet

2. Boost Healthy Eyesight
 When talking about the advantages of eating eggs, we cannot forget this. Eggs can help you to boost your eyesight and make them healthier due to the vitamin A and vitamin B2 inside.
Alternatively, the lutein and zeaxanthin can prevent the macular degeneration. It is an eye condition that is the leading reason causing the age-related blindness.
3. Lower Risk Of Heart Disease
Another benefit of eating eggs is to lower the risk of heart disease. The choline and betaine in the eggs are able to help to break down the amino acid which is called homocysteine. And this amino acid has a relation with the development of heart disease.
So eating eggs every day can help you to stay away from the doctor. You can cook eggs with a plenty of other ingredients.
See more: Simple and natural ways to cure heart disease without surgery
4. Help To Deal With Iron Problem
Dealing with the iron problem is also the benefits of eating eggs. As you know the lack of iron will cause tiredness, irritability as well as a headache. In addition, iron plays an important role in carrying oxygen in the blood. It also plays an important part in energy metabolism, immunity along with a lot of other functions in your body.
That's why you ought to consume eggs. The iron in the egg yolks is the shape of heme iron. Many people say that this shape of iron is the most absorbable. So when you eat eggs, you can absorb iron more effectively than the other forms of iron in the supplements.
Read more: List of foods that are rich in iron for toddlers
5. Promote The Brain Health
Another benefit which ought to be mentioned is to promote the health of the brain. Due to the choline, it is able to develop the brain of the foetus as well as newborn. Besides, it can develop memory function of the elder people. And as you can see eggs include a lot of choline. Taking an egg every day will provide you with 28% of choline requirement of a pregnant woman.
Choline is also important during lactation along with pregnancy. Meanwhile, it is the important period for the brain development of foetal and it can enhance the lifelong memory. In the experiments of rats, the memory function in the young rat was decided partially by what the rat mother had eaten. Thus, there is a clear message that mothers should eat eggs regularly in order that their children can have good brains.
Learn more: Best and worst foods for your brain health and memory
6. Promote Healthy Nails And Hair
Why do people say that when you have problems with your hair and your nails, just consume eggs? The hair and the nails will reflect a lot of the shortages as well as the biochemical imbalances in your body. And eggs are able to help you to promote the health of your nails and hair due to the high content of amino acids including sulfur with a lot of vitamins and minerals.
As a report, a plenty of people say that when they add eggs to their diet every day, their hair is growing faster and faster, particularly in the past they are lack of food including vitamin A, vitamin B12, and zinc.
Learn more: Natural treatments for brittle nails and weak nails
7. Protect Your Bones
When talking about the benefits of eating eggs, you should know this too. Eggs are capable of protecting your bones. Why? The reason is vitamin D in the eggs. Besides the sunshine, eggs are considered as the natural source of this vitamin. And as you can see, vitamin D is necessary for the calcium absorption as well as for maintaining the health of bones optimally. Therefore, in order to prevent osteoporosis, eggs are advised to use with the dairy products such as milk, cheese and so on which is the main source of calcium.
See more: Simple tips to keep your bones healthy and strong
8. Reduce The Risk Of Cancer
One of the benefits of eating eggs is to reduce the risk of getting cancer. It is said that eggs are one of the wonderful sources of a lot of nutrients including choline. A research showed that women consume a large amount of choline had fewer chances to get cancer than others. In fact, with the high amount of choline, they were less than 24 percent to get the breast cancer.
So eating eggs regularly will help you to decrease the risk of getting cancer. And pay attention that the choline is discovered mostly in the egg yolks.
Read more: Good foods that can help to prevent cancer growth
9. Increase Antioxidant Activity
It seems that any food with the antioxidant capacity can be considered healthy. However, many people forget that eggs include various antioxidants; for example, lutein, zeaxanthin as well as vitamin A. In addition, each antioxidant has its own use. Vitamin A can work as the antioxidant in some area in your body, especially with lutein and zeaxanthin, they can work to protect your eyes.
Moreover, the antioxidants can find out free radicals along with neutralizing those dangerous particles before they are able to cause the oxidative stress on your body organs which can lead to cancer as well as heart disease.
Besides, cooking eggs alone, you can use eggs to make another food as some recipes below:
Here is the recipe of eggs and chips. Now firstly, you prepare these things: 500g diced potatoes, 2 sliced shallots, a tablespoon of olive oil, a teaspoon of fresh leaves, 200g small mushrooms, and 4 eggs. Then heat the oven to 180C/ gas and 200C/ fan. Meanwhile, mix all the ingredients together except mushrooms and eggs into a big, non-stick roasting tin. Put the tin into the oven and bake for 40 – 45 minutes. After that, add mushroom to the mixture. Continue cooking about 10 minutes. Next make 4 gaps in the vegetable as well as crack the eggs and put into each blank. Finally, put it into the oven again and cook until the eggs are well done.
This is the recipe which you can follow to make spaghetti carbonara. In order to make this food, you ought to prepare: 400g spaghetti, 3 eggs, 1 tablespoon of olive oil, 200g chopped streaky bacon, 2 crushed garlic cloves, 75ml double cream and 50g Grana Padano. Now let's make this food. Firstly, cook spaghetti by tiring and cooking the spaghetti in the large, deep pan with salt water inside as the following pack direction. After that, heat the oil in a pan. Then fry the bacon until it becomes golden and remove the heat. Now it's time to make the sauce. Crack the eggs and separate the egg yolks from egg whites. Then beat the eggs yolks with cream and cheese with some seasoning. Now mix all the preparation into a pan and add garlic. Fry it until garlic is cooked. While let the spaghetti drain. Finally, pour the mixture of eggs, next is hot pancetta, garlic, fats and oil over the spaghetti. Mix it and enjoy.
Another recipe of cooking eggs should be followed. So as to make this, these things had better be prepared well. Here is the list of what you need to do: 10 eggs, 2 tablespoons of olive oil, 1 large red onion which should be cut into wedges, 3 chopped tomatoes which should be cut into big chunks, a handful black olive, and 100 grams feta cheese. This is the steps you need to follow. Firstly, crack the eggs and whip them with salt, pepper and chopped parsley if you want. Secondly, heat the oil and then fry the onion for 4 minutes. Then throw olives as well as tomatoes into the pan and continue cooking in 2 minutes till the tomatoes become softer. Next turn down the heat and pour the eggs into. After that, stir them until they are half cooked. Now put the pan under the grill about 5 minutes or until they become golden. Finally, cut and enjoy your food.
If you want to know more about benefits of other ingredients, please go to our main Health Nutrition page. After reading the article of top 9 beauty and health benefits of eating eggs, hope that it can help you find out the best benefits of eating eggs and some recipes you can apply eggs to cook. However, the article is only for the informational purpose; therefore, you should see your doctor in order to get the advice. If you have any question, or you know other benefits of eating eggs, please leave them below.
Related articles:
Easy and simple mask recipes of egg yolk for your face
Simple homemade mask recipes of egg white
Want More Content Like This In Your Inbox?
Join The Discussion