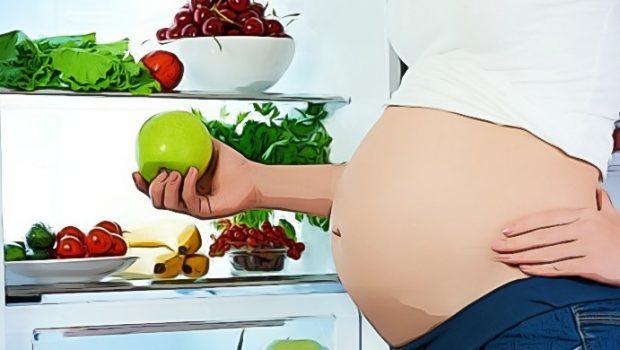 Pregnant time is very special to every woman but it is also a hard time to future mothers. How to eat foods, drink, and maintain good health for women and babies? That is really a big question to pregnant women. Eating healthy foods is one of the most effective ways to get better health and you can find precious information in this article from VKool.com, which has introduced a list of 23 healthy foods for pregnant women that you should read. Keep reading it and find out more things inside.
Learning Useful List Of 23 Healthy Foods For Pregnant Women
1. Eggs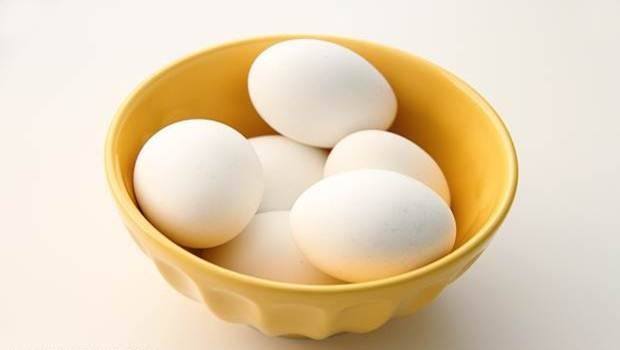 It is wonderful that you can get for 90 calories in one egg. Additionally, eggs are healthy foods for pregnant women because they are rich in protein, minerals, and vitamins that are very necessary for future mothers and babies.  Also, eggs are high in choline, which supports brain health and growth of your babies. As the result, they can help you prevent birth defects. Eggs also include omega-3 fats for vision growth and brain improvement.  Do you see eggs are convinced to eat? They are versatile, easy to cook, and the price is very cheap.
2. Beans
Beans include many types such as chickpeas, pinto beans, black beans, lentils, navy beans, etc. beans are one of the healthiest vegetables that are rich in protein and fiber. Getting enough protein when you are pregnant is very important because it boosts up your baby's growth. Furthermore, beans can reduce risk of hemorrhoids and constipation. Beans are also rich in zinc, calcium, folate, iron, and other nutrients to protect mother's health.
3. Salmon
Not only is salmon high in omega-3 fats, but it is also a great source of protein that are good for baby growth. Besides, salmon can help women manage their mood. This fish is low in methyl mercury and you do not have to worry about the development of brain system.
Learn more: 12 Easy, Healthy Salmon Dishes Recipes For People At All Ages!
4. Sweet Potatoes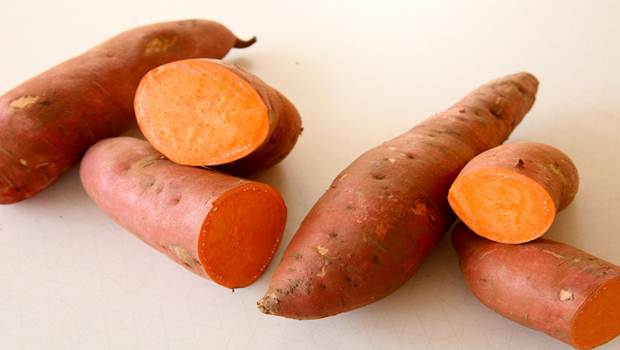 Sweet potatoes are healthy foods for pregnant women because they have high amount of vitamin A. beside, these foods are very high in fiber, folate, vitamin C that can reduce risk of constipation. They are really not expensive to buy and many women like them as a super snack food in break time.
5. Popcorn And Grains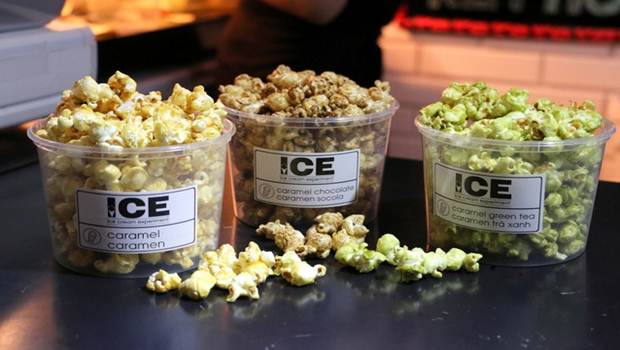 Popcorn and whole grains are perfect snacks during pregnancy time. They contain selenium, vitamin E, nutrients, and fiber. Especially popcorn is very good in protein and it is a super food for pregnant women and everyone.
6. Walnuts 
Why should you eat walnuts? Simply, they are healthy foods for pregnant women and people. They can help you reduce risk of cancer, improve your heart health, manage your weight, improve your brain health, and prevent risk of diabetes and improve pregnant women health as it contains fiber and protein. You can choose walnuts as nutritious foods in every diet.
Learn more: Benefits Of Walnuts For Health And Skin
7. Greek Yogurt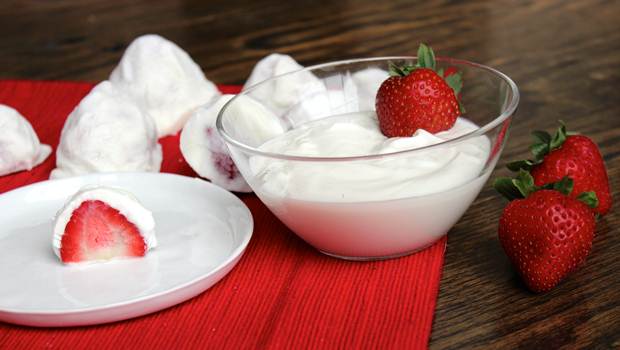 In the list of healthy foods for pregnant women, you cannot ignore Greek Yogurt because it is high in calcium, which is necessary for baby's growth. Make sure that you get enough calcium to develop your baby's development.
8. Dark Leafy Green Vegetables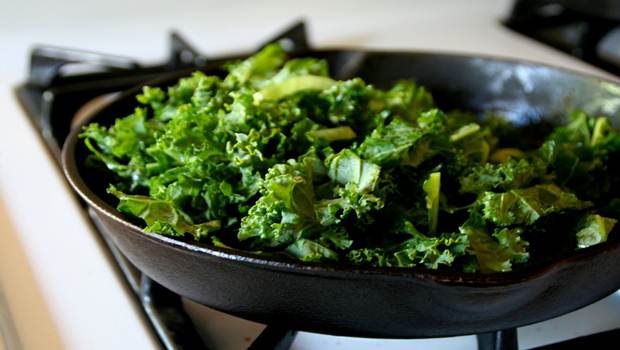 Vegetables are advantageous foods in pregnant women's diets. They include vitamin A, vitamin C, vitamin K, folate, vitamins, and other nutrients to protect your health and baby's improvement.
9. Lean Meats 
Lean meats are good source of protein and healthy fat for people, especially for pregnant women. Learn meat includes pork and meat that contain choline and protein. Besides, lean meats are rich in vitamin B12, iron, and other vitamins that can help you increase energy, reduce cholesterol, reduce stress, lower risk of diabetes, and manage blood.
10. Fruits 
Like vegetables, fruits are very necessary for your health because they have various types and provide you lots of useful minerals and vitamins. During pregnancy, women need to supply more vegetables into their diets, especially in the last stages of the time because they have to improve baby's growth faster.
11. Carrots
These yellow fruits are full of fiber and vitamin A. If you want to live healthier, you should eat carrots more because they can help you improve your vision, prevent cancer, reduce aging process, improve heart health, prevent infection, and cleanse your body. Carrots are excellent to add into salad dishes or cooked with other ingredients to taste.
12. Oranges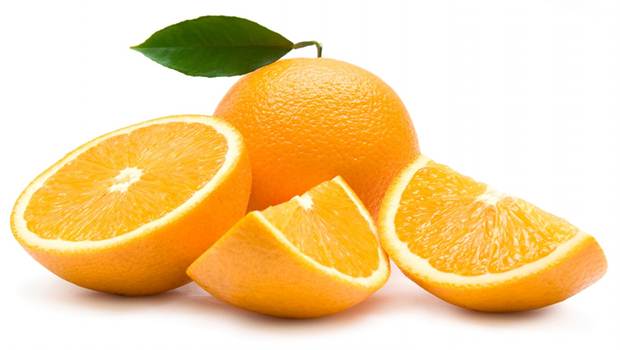 Oranges are healthy during pregnancy because it is high in vitamin D and calcium. They are high in vitamin C, water, folate, and hydration that can make your baby happy during pregnant time. You can drink orange juice every day or mix them with other fruits to taste.
13. Cottage Cheese 
Pregnant women always need to get calcium and protein to be healthier and growth their baby. Fatty cheese is an excellent for decreasing risk of breast cancer supplying folate, calcium, and other nutrients. It also strengthens your bones, manage sugar levels, and prevent anxiety, strokes.
14. Cereal 
Folate is crucial during pregnancy and it should be added in the early stages of the time. You should get 400 mg of folate every day and breakfast cereal is the super choice for pregnant women. Cereal includes many kinds of fruit seeds including rice, brown rice, maize, wheat, barley, sorghum, millet, rye, triticale, fonio, etc. they can help you fight cancer, prevent constipation, and mange blood sugar level.
15. Broccoli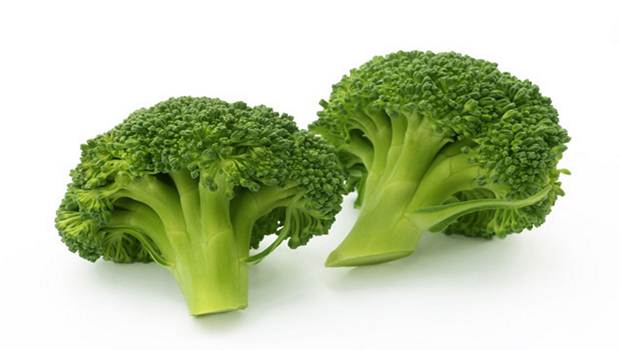 Broccoli is not only good for children, but it is also great for pregnant women because it supplies folate and calcium. These vegetables are also high in antioxidants, minerals, and vitamins like iron that can help you reduce risk of osteoarthritis, protect your skin, reduce risk of heart diseases, and prevent cancer.
16. Non-fat Milk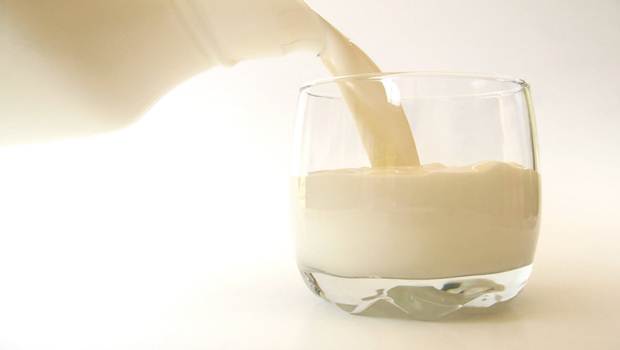 If you get lot of fat in animal meat, you will increase weight very fast and it may be not good for your health and your body growth. However, non-fat milk is a smart way to get healthier without gaining weight. Calcium is very necessary when you are pregnant because it protects your health and improve your baby. So try to intake non-fat milk every day to get the best result from it.
17. Bananas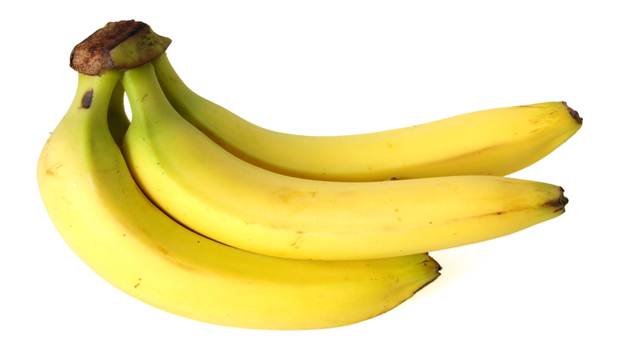 There are powerful reasons to eat bananas. This is an excellent fruit to get rid of depression, reduce swelling in pregnancy, prevent cancer, manage your blood sugar, and reduce nausea in the morning sickness. How can you ignore this fruit in your daily diets?  Is that so amazing food, right?
Learn more: 19 Health And beauty Benefits Of Banana Consumption
18. Oatmeal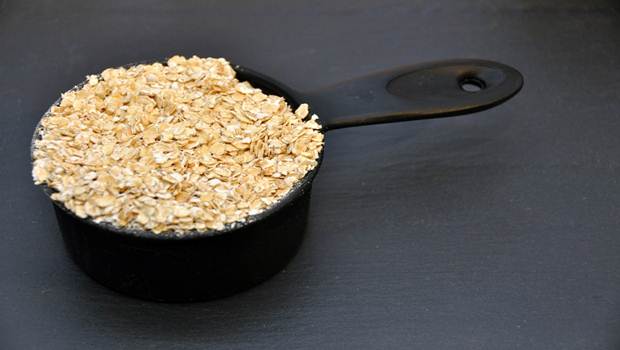 One of the most natural healthy sources for pregnant women is oatmeal. It will help you reduce cholesterol level, decrease blood pressure, supply antioxidants, prevent arterial diseases, regulate blood sugar, prevent risk of diabetes, improve immune system, and avoid gaining weight.
19. Soy Foods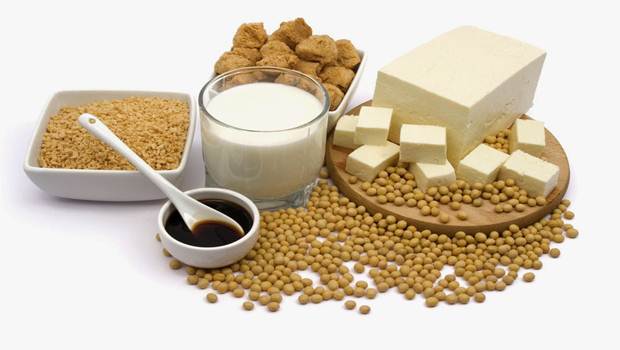 Soy is commonly good for women and it is special great for future mothers. The reason is that soy foods will supply high amount of protein, calcium, and other nutrients that are decisive for baby's health. Do you know that tofu is one of the best and highest calcium sources? Really, it is not expensive and you can buy easily in the local market.
20. Nuts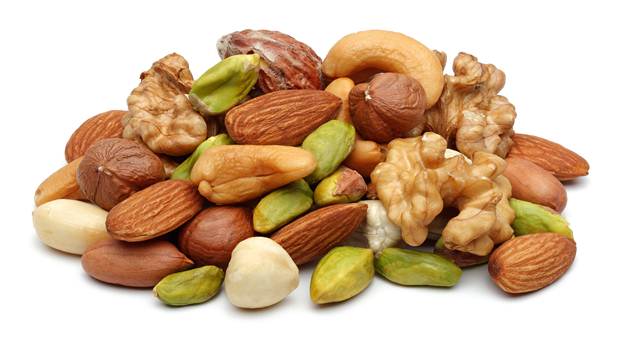 Nuts are healthy snack for pregnant women and they can help you feel fuller in a long time. These foods are also recommended using to improve your baby's brain health as they contain high amount of calories and fat. However, you should intake small amount and then increase the amount to consume because they can make you allergic.  Generally, nuts are excellent foods for your heart, skin, artery, and other parts of the body due to plentiful vitamins, minerals in the food.
21. Whole-Grain Bread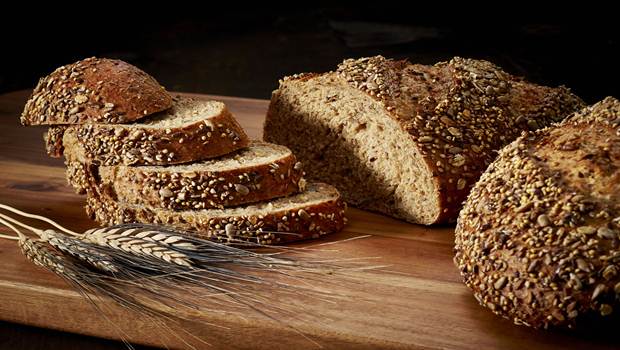 If you are suffering digestion problem, you should eat whole-grain bread. This is a wonderful source of zinc, iron, and fiber. This food will lower blood pressure, control your weight, reduce cholesterol, make you full, manage blood sugar prevent inflammation, and supply vital vitamins such as B vitamins, vitamin C, and calcium.
22. Dried Fruits 
Along with fresh fruits and vegetables, you should try to eat dried fruits, which also have the typical nutrients and good vitamins for your health. Dried fruits are very good snacks for women, especially for pregnant women, who usually feel hungry. You can choose dried cranberries, cherries, apricots but you should not eat dried bananas because they contain processed fat and oil.
23. Avocados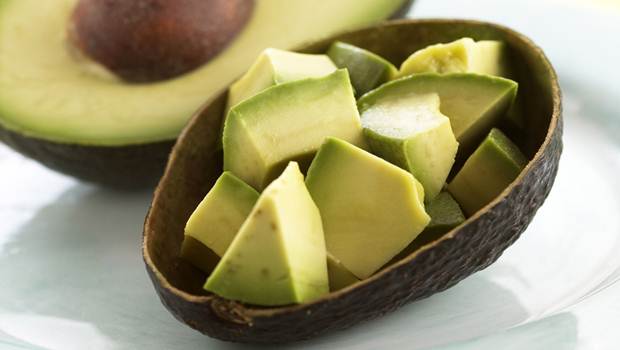 There are a lot of reasons you should eat avocados during pregnancy. This healthy fruit can help you relieve nausea in the morning, prevent anemia, reduce depression avoid birth defects, support your digestion, develop your baby's structures, reduce cholesterol, manage blood sugar, and provide many vitamins and minerals that are necessary for mothers and babies.
Learn more: 10 Quick And Easy Avocado Recipes For You To Start Right Now!
To get more information about health, you should visit our main Home Health page.
After reading my writing of top 23 best healthy foods for pregnant women, I hope that you already got an useful list of foods to improve your health develop your baby. If you have any question, please leave your comments below and I will respond to you soon.
Want More Content Like This In Your Inbox?
Join The Discussion