Migraine is known as a chronic neurological disease that often influences on a half of the head and exists from 2 to 72 hours when it starts. The symptoms of migraine are often nausea, sensitivity to smell, sound, light. It is identified due to the combination of genetic and environmental factors. When it attacks, you can feel very bad because of its pain and symptoms and it will have influence seriously on your life. If you dont want to face up with this disease, the best way is to prevention from it.
The Ways On How To Prevent A Migraine Before It Starts – Natural And Effective Solutions.
There are many ways on how to prevent a migraine before it starts such as using medications and supplements such as topiramate, propranolol, gabapentin, riboflavin, acupuncture, massage…. However, some natural remedies to prevent a migraine are cared for most because these remedies are very safe for your health as well as help you have a healthy body to prevent other dangerous diseases such as diabetes, heart problems while medicine solutions can bring about unwanted side-effects. Here are natural solutions that you can interest in to prevent this disease:
1. Avoid Loud Noises And Bright Lights: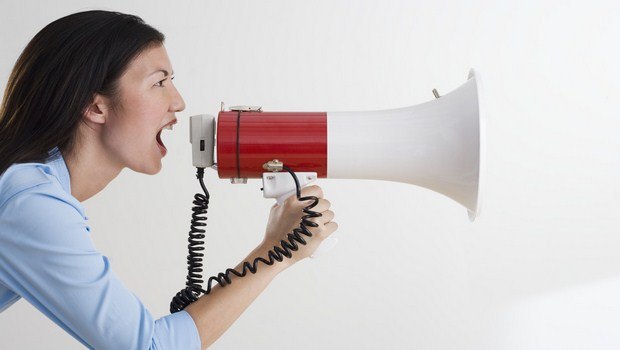 Loud noises and flashing lights are among the popular reasons cause mingraines in most of patients. In some cases, it is rather difficult to avoid these things from common environments such as driving at night, movie, glaring sunshine. However, you can limit the other factors such as letting your eyes take breaks when using or watching TV or computer screen, adjusting the the brightness of the screens. If a migraine happens to you, you must avoid them as soon as possible so that it will not become more serious.
Related topic: super foods for headaches and migraines
Top 25 migraine headache causes and treatments you must know
How to cure migraines naturally without medication – 10 tips
Top 31 natural remedies for headaches that work
6 remedies for migraines relief for kids & adults
2. Have A Regular Schedule Of Eating And Sleeping:
Having a fast meal can be one of the popular reasons for migraine headaches. You should have your meal within an hour after waking up and geting enough water. Dont skip your meal because it leads to not only stomachache but also to a migraine. Regular meals also help us maintain level of blood sugar that can cause migraine.
In addtion, a sleep with at least 7 to 8 hours is good for you. Sleeping too much or not can cause headaches. The best way is to go to bed and get up not too late or too early, including weekends and hodidays.
3. Do Exercise Regularly:
Doing exercise is one of the effective ways on how to prevent a migraine as well as on having healthy lifestyle. It can help us prevent from many diseases like migraine, cancer, obesity, stress….
You should select some exercises that does not put too much strain like yoga or light aerobic exercise. However, you need to notice your body's response to these activities to adjust properly. If you have any problems, you should ask your doctor for advice so as to get the best result.

4. Limit Stress: 
Stressful even is one of the common reasons of migraine for many migraine suffers. Actually, it is rather difficult to control stress. Hence, you can find out some relaxation techniques like yoga, listening to music, walking, breathing, or biofeedback to decrease levels of stress.
5. Limit Foods With Tyramine And Nitrites: 
Tyramine is one of the substances that can leads to head pain. That is why you should limit all the foods that contain tyramine or nitrites. These foods including eggplants, potatoes, sausage, bacon, ham, aged cheese, soy products…. Tyramine is also found in beer and wine. That is why you should limit the alcohol intake.
6. Notice The Changes In The Weather: 
One of the good ways on how to prevent a migraine before it starts is to notice the changes in the weather. Weather changes can be associated with barometric pressure that may lead to a migraine. A dry air or dry wind can have negative influence on your migraine. Drain days or high humidity and temperatures are also the factors that can stimulate your migraine. So, if the weather gets uncomfortable, you need to find out some solutions to limit its impact on you.
7. Limit The Alcohol And Caffeine Consumption:
How to prevent a migraine before it starts also includes limiting the alcohol and caffeine consumption. Alcohol can lead to many diseases like migraine symptoms, nausea, headaches…. If you often drink beer and red wine, they can be the main reason for your migraine. You had better limit their intake.
Caffeine may also cause migraine. Hence, if you use caffeine and think that it causes your migraine, you should stop using it. Caffeine in medications can help you treat its symptoms but caffeine in foods and beverage is not. So, try not to use all drinks and foods that are rich in caffeine if you want to prevent migraine.
8. Control Low Blood Sugar:

Low blood sugar or called hypoglycemia is one of the reasons cause migraines. It is the result of hunger or eating too many refined carbohydrates that happen frequently. Hence, you need to know well about the importance of the small frequent meals as well as breakfast. Besides that, food allergies is a trigger of migraine so that you had better avoid all the foods and drink that you can be allergic to prevent a migraine effectively.
9. Eat healthy foods:
Most of healthy foods are often fruits, vegetables, whole grains and the foods with high-protein quality. Especially, the foods that are high in vitamin B can prevent migraine effectively. And magnesium-rich foods like nuts, green leafy vegetables can help relax blood vessels. Oily fish is one of the best foods for migraine thanks to omega-3 fatty acids in them.
Here are 9 tips on how to prevent a migraine before it starts that I want to share with you. If you follow these solutions, you can get not only a healthy life but also have a good protection against migraine. If you have any question or idea for this topic, you can let me know by commenting below Vkool posts. Your contribution may be useful for others.
Want More Content Like This In Your Inbox?
Join The Discussion