When it comes to birthday, the chance to celebrate this important even just comes to you once a year so that it is important for you to get the best preparation for holding a perfectly memorable birthday. In additional to party games, foods, drinks, and a list of guests, the theme of the birthday party is one of the most important things for a birthday event so that people should focus on it for good. Therefore, on the page lifestyle of the site VKool.com today, I would like to introduce to you some best birthday party themes for adults that will help you get an unforgettable birthday party.
Best Birthday Party Themes For Adults – Unique Themes For Men And Women
Birthday is a special day that meant to be sharing the feelings and thanks to loved ones that always help and stay beside you throughout a year over. Adults love birthday as much as children do and it will become nice when people also honor your birthday as they will be sharing this special event with you. Therefore, you need the best preparation for birthday parties, especially when it comes to important milestones, such as turning to 30s, 40s, 50s, 60s, to hold a perfect birthday party that will satisfy yourself and every guest coming to the party. However, you should plan to make a list ensuring that your birthday party will be memorable. Here is something you will need to do before holding a birthday party
Choose the date: you should pick the day that all the guests are available so the weekends before or after your exact birthday might be an ideal party option. (If luckily, your birthday would be happening right in a weekend, so there is nothing about the date to hold the party that can make you concern).
Pick the venue: you can celebrate at your home for initiating the party with family members and friends or holding a formal party at a hotel function room or a restaurant.
Make a guest list: you should make a list of guests whom you want to ensure that you will not forget to invite.
Budget: you should prepare a sufficient budget before starting the birthday party plan to avoid any unexpected thing or trouble.
Foods: buffet is a great idea for your birthday because if you have planned to celebrate your B-day at home or in a restaurant, a buffet is the most popular and easiest method of foods serving that will help to ensure the best results and will satisfy all your guests. Besides, buffet is relatively a simpler form yet much more plentiful than an ala carte menu. You should prepare some snacks for guests while they are waiting for the dinner to be served.
libertyjuice.com/wp-content/languages/new/propecia.html

Decoration: if you have a theme for your birthday, it is easier for you to decorate your birthday to make it beautiful, light, and colorful.
In the article today, I will introduce to you some best birthday party themes for adults that give you more options for holding an unforgettable birthday. Here are some suggestions for you:
1. 50s Birthday Party Theme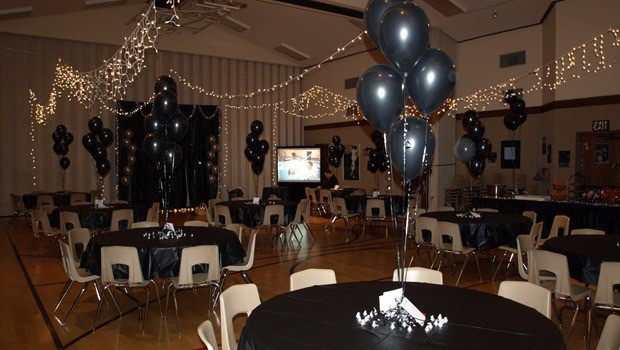 This is the first out of best birthday party for adults that I would like to introduce to you and want my readers to read for getting more choices and suggestions for the next birthday party. 50s birthday theme can be suitable for people those who live in 1950s and want to come back to the childhood or for those who want to try experiencing the atmosphere of birthday parties in 1950s. Therefore, you can apply this theme to your parent's birthday or to the parties of older adults in your family, your older friends or even for yourself if you like. Scene setters, balloons, ceiling dangles and welcome signs with personalize message for guests of honor. Start with balloons bouquet filled in the room and add box balloons weights to enhance the perfect look for the party room or use rock and roll dangles to decorate. In fact, they are all easy suggestions of decoration you can try without meeting any difficulty. Besides, you can use scene setters that place around the room and if you want to party become special, you should decide to choose one or some of below extra choices:
You greet your family members and friends with a life size cutout of the guests of honor, especially portrait of Greaser guys, Elvis, or a Poodle Skirt girl, and then, the guests will dress in 50s clothes to fit the theme.
Near the cutout, decorate a basket of great 50s wearable that your guests can put on when they arrive and will be ready to rock 'n' roll and have more fun at the party.
A custom with 50s sign in board or the one with a caricature of the guests is the unique and easy way for guests to leave their wishes for your birthday.
In addition, you should display 50s welcome signs with balloon bouquets at the entrance as the first sign of a 50s birthday party and thereby making your birthday party perfect and special its way.
50s birthday theme is not only suitable for elderly but in nowadays, many young people love this theme, try it!
Read more: 6 Tips On How To Make Cocktails For A Summer Party
2. Outdoor BBQ Birthday Party Theme
Another out of best birthday party themes for adults is the outdoor BBQ birthday party theme. Decoration outside may face more challenges than the inside because it depends on many factors such as weather, wind, rain… that can cause delay or unwanted troubles for your birthday party. In fact, you will need to make some efforts and spruce your yard for a perfect party so that you should carefully consider how the outside birthday party will be if the weather forecast on the celebrated day is not good. You should start with personalized banners that will feature a picture of your guests of honor and then hang it out at the front of the door to welcome guests. You can place the picture over the party or dress up a boring fence. Next, you should use balloons to fill the party area and use some bouquets to define the perimeter of the party space where you will celebrate the birthday party by placing some in the buffet and entrance area. Besides, you can add festive lighting to have a brighter and more sparkling space. To apply this tip, you just need to use boxes with white lighting to light your yard and decorate the guests with fun glowing jewelries. All tiny things will bring to you a perfect birthday party as you desire so that you should apply these tips and suggestions right away for your next birthday to achieve the best results!
3. Western Birthday Party Theme
To decorate the Western birthday theme, you may need a place like ranch or barn that is great for a Western gathering but you cannot rent a barn or ranch so you should pay attention of decoration and try these western birthday party ideas:
Welcome your guests using personalizeWestern banners so that everyone knows where the hoedown is.
Decorate the entrance with a one or two lasso or a few of bales of hays for a real Western theme.
Hang a few scene setters and then hang the most wanted – hot posters throughout your birthday area to attract the guests better, especially the youth and children.
Make sure your guests will jump right into the Western theme when your guests walk into the party room. Place life-sized cutout of the guests of honor as a cowgirl, a cowboy or even as a bull rider at the entrance of the party to fit the theme and create an interesting and friendly atmosphere.
Also, you can place cowboy hats or a basket full of bandanas and western beads so that your guests can increase their attire if they want.
You can encourage your guest to leave your birthday party a message on a Western sign in board for the guests of honor that place near the cutout, the wearable, and the door on a table.
There is an effective and interesting tip you can try that is to hang Western balloons all around space as they will bring excitement to your party room. Besides, you should place bouquets on the table and entrance that highlight areas like a dance floor and a bar. Using Western dangles for ceiling will make your birthday party super funny and exciting.  These additions like country music or musical styling of any among the greatest country stars in the world out there, such as Johnny Cash, Loretta Lynn, Patsy Cline, and Willie Nelson. This will definitely help you attract your guests, and make you ready for celebrating a perfect birthday party that you will never forget. Moreover, you should decorate your tables by using bandana themes paper goods for simple clean up and fun that make a perfect decoration for your birthday party. It is considered as one of the best birthday party themes for adults that you can opt for your birthday party.
4. Fiesta Birthday Party Theme
This is the last one out of the best birthday party themes for adults that I want to reveal and add to the list of theme suggestions you can try to hold a really memorable birthday party.You can use fiesta theme for the next birthday party of your own to create an unforgettable birthday and amaze every guest. You should start with hanging out the personalize banners at the front of doors to decorate and welcome the guests of honors. Then, you should add balloons to each side for a perfect place to let people know where the birthday party is held. When the guests walk in to the party, greet them with a life size cutout of the guest of honors.  To get more fun for birthday party, you can add speech bubble and say "this is Nacho ordinary birthday party". You can also place a basket of sombreros and fiesta beads near the cutout so guests will be able to get dressed in their fiesta best. Next, if you want to decorate a fantastic room with bright colors and fiesta supplies, you can choice one more option below:
Fiesta Lanterns: ceiling decoration that make a huge impact in a room
Inflatable Cactus: place the great props all around the room
Fiesta Balloons: group with latex balloons and place on the tables and around doorways
Fiesta Desert Flowers Scene Setter: the perfect backdrop
All these things bring a Southwestern atmosphere to your most important event every year, and they will give you a memorable birthday party. In fact, fiesta is one of best birthday party themes for adults that I would like to introduce to you and give you more options for the next birthday party.
libertyjuice.com/wp-content/languages/new/finasteride.html

The birthday party themes for adults that I would like to introduce to you in the article today will help you comfortably and conveniently choose a perfect birthday party theme that you like and want to make use to make your special day unforgettable.  As you can see, these themes are easy to prepare and very money-saving as they do not require a huge budget for decorations and thereby you will be able to buy more necessary things for your memorable birthday party.
Besides, I recommend my reader to read another interesting article related to the birthday topic that brings to you many helpful ways you can make use to hold a perfect birthday party.
libertyjuice.com/wp-content/languages/new/amoxicillin.html

The 45 Best Ways To Celebrate Your Birthday Alone And With Friends is a useful article that shows the most effective ways that can help you get an unforgettable birthday either by yourself or with friends and family members. In fact, the tips and techniques suggested in this recommended article are very simple to apply so that anyone at all ages can try them without meeting any difficulty. In fact, these tips and tricks have helped several people in the world hold wonderful birthday parties or celebrations.
The article today covers 4 best birthday party themes for adults with easy and unique decoration suggestions that will bring about a lot of fun to a special birthday party so that you should try one of them right for your upcoming birthday party. If you have any question, do not hesitate to leave your comments and feedbacks in the comment section below. As an author of Vkool.com, I always highly appreciate readers' contributions and suggestions. I will respond to you as soon as possible, I promise!
Related articles about important events in life and tips on how to enjoy a happy life for everyone:
Wedding Planning Tips For Groom And Bride 
List Of Good Reasons To Get Married In Your 20s 
Cheap And Romantic Honeymoon Ideas For Newly Married Couples 
Best Tips On How To Find Inner Happiness
Want More Content Like This In Your Inbox?
Join The Discussion