The dry weather of the winter can easily make our skin chapped and cracked. The common measures that many people having been using, such as taking hot showers, washing face with hot water, using air conditioner, fireplace regularly… will not decrease the cracked skin condition but accidentally damaging the skin even more.
How To Heal Cracked Skin On Feet And Fingers – Best Home Treatments:
This skin disease almost never appears on the skin of the children. This is an eloquent proof for the main reasons of dry, cracked skin that when the human body has been being aged, it is no longer be able to generate enough oil to keep the skin soft. When the dry season comes, the skin does not have protective oils so its steam is lost into the air, causing the cells to be dried, chapped, and finally, the wrinkles and cracked lines appear.
The cracked feet phenomenon has the same cause. Usually when you go off the road or on the land wearing nothing to cover the feet or just wear thin sandals, the heat of the ground will make the skin dry, plus the friction between the foot with the ground or with the sandals contributed to the cracks in the feet. Some others have cracked feet because of the contact of their feet with water. Water makes the skin soft, and then it evaporates, making the skin cells shrink, along with the oil shortage of the feet, leading to cracked feet.
When the crack is serious, they often create burning sensation and fluttering every time you stretch your hands or feet … This symptom does not create serious consequences, but it might force you to leave your work for a few days, because the fluttering feeling of your hand will lead to the inconvenience when you hold objects.
Don't you want to leave the work and daily duties because of this discomfort? Might be you also do not want to feel uncomfortable and do not want to let this problem affect your daily life? If the answer is "yes", then you should read and make use of this entire writing as it reveals some of the best ways and tips on how to heal cracked skin on feet and fingers that are 100% natural. The home remedies contain:

1. Use Moisturizer More Frequently:
In winter, skin is more prone to dry and chapped than other times of the year, so applying more moisturizers to the skin will help you overcome the injuries and negative effects that the dry weather cause your skin to suffer. Moisturizing creams contain oil that can create protective layers on the skin, helping to retain the skin moisture. However, not every type of oil is suitable for the facial skin.
You can use those creams derived from avocado oil, primrose oil, almond oil… Limit the use of creams containing vegetable fats because in essence, it just can cover a layer on the surface of the skin but cannot be osmotic into the skin, and therefore, it is difficult to strengthen skin from the inside.
2. To Make Use Of Sunscreen:
Many people think that sunscreen is used just for the summer, but it is also very useful when you are exposed to the sunlight in winter. That is because the winter sunlight still can damage your skin as well. Therefore, you should apply sunscreen onto your face and hands skin, and let it stay for about 30 minutes before going out. For better protection, you should reapply the sunscreen onto your skin frequently if you have to stay outdoor for too long.
Learn more: How To Get Clear Skin With Moles, Warts, An Skin Tags Removal to learn ways to get smooth skin naturally at home.
3. Drink A Lot Of Water:
Perhaps many people know that drinking plenty of water will help us get beautiful skin, and there is no exception in winter. Therefore, you should not forget to drink plenty of water to keep your skin moisturized.
buy azithromycin canada https://cpff.ca/wp-content/languages/new/canada/azithromycin.html no prescription

Water is good for your health, and the dehydration of the skin in the winter will drop significantly if you provide your body with enough moisture by drinking at least 2 liters of water per day. This is actually one of the most effective natural home remedies and tips on how to heal cracked skin on feet and on fingers that I want to reveal in this article and want my readers to learn and remember to make use every day.

4. Avoid Hot Bathing:
Hot bathing is the hobby of many people to drive away the cold weather in winter. However, it will accidentally cause your skin to become dry and cracked more severely, and you will even get itchy feeling on skin. Furthermore, this can make the skin lose the moisture it needs.
Therefore, you should only bathe in warm water with moderate temperature because the high heat can disrupt the lipid barrier of the skin, leading to loss of skin moisture.
buy ventolin canada https://cpff.ca/wp-content/languages/new/canada/ventolin.html no prescription

In addition, do not soak in warm water for too long because it can both make your body susceptible to colds and cause harms to your skin.
buy zithromax canada https://cpff.ca/wp-content/languages/new/canada/zithromax.html no prescription

After having bath, you should apply moisturizer to limit the skin dryness.
The dermatologist in Montclair, New Jersey recommend that people should use the types of soap that contain high moisturizing effect and have no odor.
5. Take Care Of Feet And Hand Skin: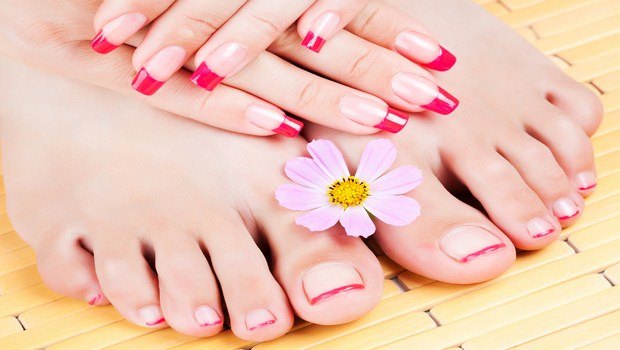 The skin on the fingers and toes are usually much thinner than other parts of the body and they also have fewer oil glands than other. That means it is difficult to keep the hand skin moist enough, especially when the weather is too arcade and dry. If you are exposed to too much cold air, it will cause uncomfortable swelling and itch.
Therefore, do not forget to protect the hands and feet skin when you are on the road. Wear gloves when you go out in cold weather, moisturizer hands and feet every night, and limit the contact of your skin on hands and feet with cold water.
6. Take Care Of Lips:
This is the last but also very important tip on how to heal cracked skin I want to reveal in this entire article so that people should learn and remember to apply for good!
The extreme cold weather outside and the inside temperature is the harmful impact to your lips. Lips do not have sebaceous glands like the facial skin and licking lips frequently in winter will cause rapid lip dryness. Lip balms, lipsticks with sunscreen can help to keep your lips hydrated for longer. You should avoid eating foods high in salt and cinnamon as they can make your lips drier.
Now, after introducing the entire collection of effective natural home remedies and tips on how to heal cracked skin on feet and fingers, I also recommend my readers to spend more time reading another article, another gathering of home remedies for cracked skin but on heels – the 11 Natural Home Remedies For Cracked Heels article. This is also a writing that aims to help people deal with the dry skin issue. These home remedies are proven 100% natural and safe to use so that my dear readers should read and learn how they can apply the tips revealed in the article without worrying about their effectiveness and safety.
The above text reveals the full list of home remedies and tips on how to heal cracked skin on fingers and feet that might be good for several readers of VKool.com and other people who are also suffering from dry, chapped, and cracked skin issues. Therefore, people should learn and apply these tips right away to deal with the condition and achieve smooth, soft skin.
If you think that the natural tips on how to heal cracked skin on fingers and feet that I revealed and combined in the list above are useful for your own current skin condition, and if you think this list is also effective and necessary for other people you know who want to improve their cracked skin as well, do not hesitate to do what you want. In addition, as an author of Vkool, I really want to see my readers' responses and thoughts about my articles, so do not forget to leave your comments and feedbacks in the form below!
Related articles about skin problems, including dry, chapped, and cracked skin, how to treat, and how to improve skin condition:
10 Natural Tips On How To Heal Cracked Feet
5 Natural Home Remedies For Dry Feet
Top 12 Non-Drug Home Remedies For Chapped Lips
25 Treatment Tips For Dry Skin On Legs And Feet
12 Best Masks And Moisturizers For Dry Skin
7 Important And Necessary Nutrients And Vitamins For Dry Skin And Scalp
Want More Content Like This In Your Inbox?
Join The Discussion