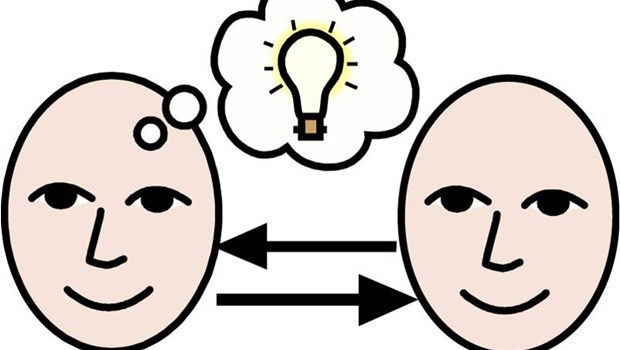 Updates: 07/18/2023
Being a good wife is not easy, but it is necessary for every woman if they want to have a happy marriage. In order to be a good wife, people need to communicate efficiently, keep your romance alive, and be your husband's best friend while still maintaining your identity. If you want to know how to be a good wife and mother while working, just follow these steps below.
How To Be A Good Wife And Mother While Working – Top 19 Tips Revealed
1. Quit Nagging
There is a proverb that a nagging wife might annoy like a constant dripping. It seems true, in my opinion. Most people get annoyed by nagging. Complaining and nagging constantly might create an undesired rift in your own relationship. As a result, it becomes a vicious cycle forcing the husband to avoid you. This will absolutely complicate the things between two of you and make them even worse. Nagging, in fact, does not work, so quit it now. Just ask him nicely and I think he will consider what you are saying. Keep in mind that a great wife does not constantly nag.
Improve your communication skills with magic words here to warm up your marriage.
2. Look Good
The majority of women think that they do not necessarily have to look good after marriage. However, in reality, this will matter. Married ladies tend to gain excess weight, or lose their shape easily. You must keep in mind that looking good, even after marriage, is essential for every woman. So, you need to captivate all of your husband's attention only on you. By this way, you are keeping him from cheating you. Husbands actually love good looking wives. If so, they will do whatever to please their wives.
Discover stylish tips for ladies and ways to improve self-confidence fast right now to improve your appearance naturally.
3. Be Unpredictable
Though some people think that unpredictable things in a marriage sometimes can be good or bad, but in my opinion, it just spices up the relationship.
Relationship will get boring if you and your husband can predict everything. Just take care that the unpredictable things are not disturbing. If possible, surprise your husband with meaningful presents in not only special cases but also in normal days as well. Even small surprises like making his favorite dishes will be a great favor in your marriage. Create many other unique as well as creative ways to surprise him. The main idea is to give him the thrill of surprise for being better wife.
4. Be A Great Maid
When it comes to how to be a good wife and mother while working, it is also necessary for you to learn how to be a good maid. It sounds ridiculous, but in fact, it works. Your house needs to be organized and clean. If the atmosphere is healthy, it will lift your husband's mood. Just create some innovative ideas to decorate your house to make it a peaceful place for him, and you as well to come back. Do not feel burdened doing these chores. After all, it is not a bad idea. Try making him dependent on you by doing your husband's chores. I bet that he will miss you and think about you when you are not currently around him. A good wife, firstly, should be a friend, a lover second, and might be most important, third a maid.
5. Say Thank You
When researchers ask a lot of men what they want from the wives, appreciation often the list. Everyone likes to be appreciated, so, keep in mind saying "thank you" for what your husband does, for your kids, for the house, and for you. Then, you will put a smile on his own face and a little joy in his heart.
6. Let Him Have His Privacy
All people need time for themselves, from men to women, for the young to the old. They will take advantage of that amount of time to relax, socialize with friends, or enjoy their hobbies. In case that your husband's favorite is football, do not bug him about it. Just encourage him to do it with his friends. He will appreciate you and enjoy the companionship. Do not interfere, and irritate, then he will love you back! Those people who live with friends might live longer as well as healthier.
7. Sexual Intimacy
Normally, if a man does not meet his sexual demands, it could result in a disappointment in his mood. If recently, you see that your husband often frustrates, that might be as his sexual desire does not fulfilled. This is also one of the most common causes of failed marriages. As a result, men will cheat physically. Therefore, make your man happy in the bed. Thinking in his shoes and giving him his needs are the greatest ways to satisfy your husband.
8. Show Your Love
Hiding love is of no use. Express your love to your husband instead of withholding it. He will give you back his love, even more. Take part in his activities and spend time with him. Praised as well as complement him often. Only small gestures will be enough to show your love. Keep in mind his special days, celebrate small occasions in simple ways which will let him enjoy. Just have some unique ideas and he will not able to forget the special moments as well as memories you created.
9. Compatibility
It is pointed out that there are a lot of personality traits which attract two of you to each other, making you compatible with the other but they might not hold up over time. When this dissimilarity rises, you could not suddenly call yourselves incompatible. It is better for you to understand that compatibility is not something you must have but something you should make. Just make yourself compatible with your husband. Though you might wonder that how this could be achieved, the answer is so simple, by increasing the relationship skill you could develop better with your husband. Actually, this contains making compromises and handling your conflicts. You should tolerate the burden of being dissatisfied and bored. A perfect wife usually does not expect a perfect husband. By creating compatibility, finally two of you will become soul mates.
Learn how to recognized signals of unhappy marriages and ways to save a marriage easily with simple tips here.
10. Do Not Try To Change Him
If you are outgoing, while your husband is not, then you should not change him. It is said that people cannot change other people; you can just change yourself as well as the way you react. Look for ways to handle situations rather than nagging them. Do things that can improve your reactions and change things positively. Positive reinforcement will beat nagging every time.
Discover tips for eliminating negative thoughts and beliefs to get your marriage more comfortable.
11. Do Not Make Your Husband Guess
The majority of us tend to assume that our partner knows well enough to know what we want. Yet, in fact, most of us see the world through our demands and desires; thus, do not be surprised if the husband thinks that what you want is what he wants. So, if you want something specific like a hug, advice, or a gift for your upcoming birthday, just tell him.
12. Cultivate Your Interests And Friends
This tip on how to be a good wife and mother while working seems strange. Nevertheless, once you are married, it is much easy for you to shrink your social relationships and network to revolve around your lover. No one can meet your demands entirely, it is too much to expect from your only husband to be your lover, your partner, and even your own best girlfriend. Therefore, you should spend time on going out with your friends outside your marriage. By that way, you will have much more fun and bring new energy to the relationship.
13. Have Realistic Expectations
Neither you are perfect, unmet expectations often frustrate other people, and your husband will not be an exception. If your own expectations are really unrealistic or too high, then you should to set standards which are obtainable. For instance, it is unfair to expect your husband to be at home every meal. If you wish to have more together time, so you prepare that desired at some expense.
No relationship is perfect. Have realistic financial expectations, too. Appreciating what you have instead of expecting more will be better for your relationship.
14. Accept Your Mutual Pitfalls
If you want to be accepting as a good wife, you have to be able to accept your husband's pitfalls and to sincerely respect his apologies for doing things wrong. When you hold failed or bad things too long, you will not realize and appreciate good things about the husband. It is better for you to accept his apologies, clarify by how he will not upset you again in this way and move forward instead of harboring resentment about the past.
In other words, you should also accept your pitfalls, too. Do not be too perfect if you are not possible. Admit when you are wrong, then you can help two of you grow as a good couple.
>
15. Be Understanding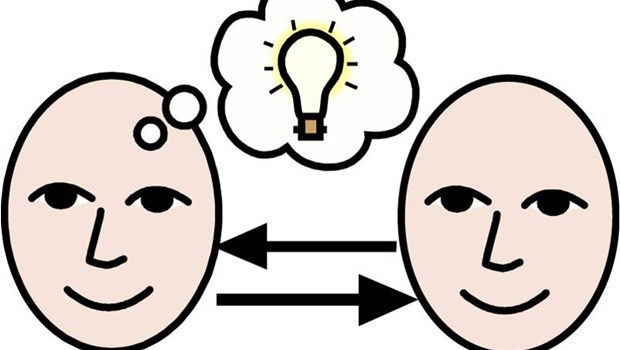 You should be an understanding person when discuss something with your husband. You have to know the importance of controlling your temper because you may regret later. Even though you don't like ideas your husband mention, you need to respect his viewpoint. Remember that no couples have an identical set of beliefs and personalities. Your relationship teaches you how to behave and deal with occasions when you cannot resolve your ideas.
Choose the right time to talk to him. Don't tell him your problems whenever. You also need to admit your fault when you are wrong.
Read on: Common Marriage Problems
16. Be Your Husband's Best Friend
You need to enhance the intimacy and build unconditional acceptance. You also prove that the willingness can be easily vulnerable and be more confident to show that your relationship will greatly withstand conflicts. Enjoy your shared interests and forward him things he will find amazing and interesting or simply sit beside him in companionable silence. Your silence will be valuable when your marriage is built be true friendship.
Even though you have other meaningful relationships to make your life lively, your husband should be the person you choose to share your happiness as well as sadness. Besides, you should be willing and open-hearted to listen to your husband so your partner will need you when he laughs or cries.
17. Be Supportive
When a man gets married, he always expects that his wife will support and understand him in times of troubles. To be a good wife, you need to learn how to love and accept his successes as well as his failures and supplies reassurance if he feels down. In the marriage, you are an equal partner to support your husband both in career and in life. Don't belittle your husband because you know a wife is able to make or break her husband. It is fantastic if you are proud of his improvements and faithfully complement him. Your husband will feel better and also respect for your support.
18. Share Together To Cope With Stress
Everyone has to face up with stress each day. Implement what you can do to assist each other in dealing with stress of life. It is sure that you are able handle your press well will reduce stress in your marriage. In the daily, your husband can be easily depressed and stressed because of his tasks at work and relationships in society. You are a wife so you need to help him overcome the bad feeling rather than making him much worse. At that time, you can make him a cup of coffee or talk with him for finding a solution.
See:  Natural Ways To Deal With Stress.
19. Have Children To Change Your Relationship
Your relationship will develop once you have kids. Both of you should spend much time playing and taking care of your kids, which makes you closer and understand each other a lot. You can find interesting activities that your whole family can join together and your man stays strong when you raise your babies. To support this transition, you can share the techniques to look after your babies with each other.
See: How To Be A Good Parent.
You might not believe totally all of these ways on how to be a good wife and mother while working; however, trust me, they will help you so much in your relationship. At least, they can increase your husband's love for you. Is it great?
Leave your comments at the end of this post of 19 tips on how to be a good wife and mother while working to let us know your thoughts, we will answer all soon!
Want More Content Like This In Your Inbox?
Join The Discussion